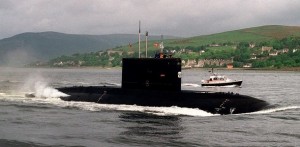 Welcome to the premiere post of Question of the Week on USNI Blog. It will be my goal each and every week to ask you, loyal readers, a thought provoking question which will cause you to scratch your cranium.
I am also very anxious to read your comments full of wisdom. I am confident they will dwarf the wisdom originating from the 5-sided wind tunnel. The questions will be a mix of old but good ones as well as current events related.
Ideas for future questions are welcome too. My contact info is in my bio off to the side. So here goes the USNI Blog's first-ever question of the week:
Should the U.S. Navy build diesel submarines?
What say you, loyal readers?

Posted by
Jim Dolbow
in
Hard Power
,
Navy
Tags:
question of the week