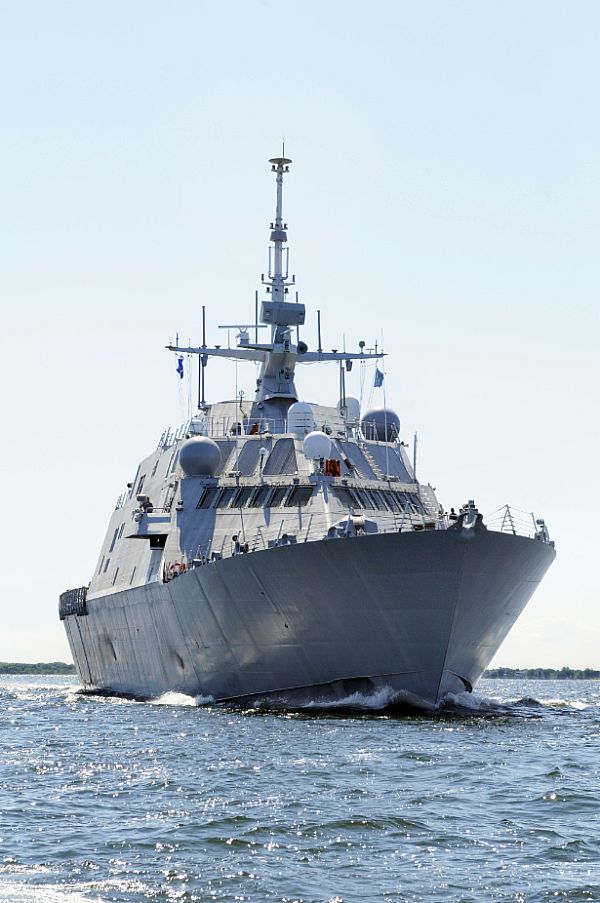 You can't make this up. Because the comment is so hilarious, I'll ignore for a moment why this article ran in Aviation Weekly, only to say that we have finally found someone who is very pleased about the costs of the LCS. Behold, a contract lawyer's praise.
Commissioned in November, the ship is scheduled to be delivered to the Navy later this year. What was critical, according to analyst James McAleese of McAleese and Associates, is that the ship was commissioned before the Obama administration took office.

Now, McAleese said, the Navy needs to keep the cost between $550 million and $600 million per ship – a far cry from the $220 million the sea service initially contended the vessel would cost. But, McAleese and other observers say, the ship is worth the current and revamped cost. "It's affordable and operational," he said.
The article goes on to note that the Congressional Research Service estimates the total LCS price tag for the desired 55-ship buy at $29.4 billion.
$550 million x 53 more LCS = $29.15 billion
By my read CRS has apparently underestimated the total costs. First, imagine what alternative littoral warfare strategies the US Navy could develop with ~$29 billion in shipbuilding.
Now imagine a world where a weapon system is ~150% over cost for every unit and we celebrate the weapon system as "affordable" and "operational" thus worth it. Welcome to the world of the US Navy of today. At least he didn't call the Littoral Combat Ship a frigate, a description that really annoys me.