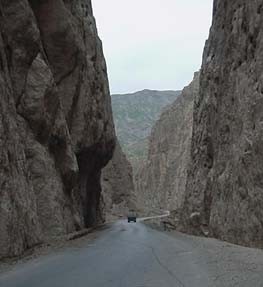 With the Marines working to make Afghanistan their fight, Afghanistan was bound to find its way onto the USNI blog. From USA Today comes a report that Improvised explosive devices (IEDs) are getting more lethal and more frequent:
"Last year, 3,276 IEDs detonated or were detected before blowing up in Afghanistan, a 45 percent increase compared with 2007. The number of troops in the US-led coalition killed by bombs more than doubled in 2008 from 75 to 161. The Pentagon data did not break down the casualties by nationality. Roadside bombs in Afghanistan wounded an additional 722 coalition troops last year, setting another record."
The anti-IED fight in Afghanistan is far more complex than the largely flat-land mine-like anti-IED struggles in Iraq. Rather than come from below, IEDs can come from the side-slopes, even from above. After spending billions to build vehicles able to withstand blasts from below, are we gonna need to re-orient and cover the vulnerability of, say, a blast from the side? What about an IED-induced landslide? What vehicle foils gravity–or, to be precise, IEDs aimed at collapsing the road-bed rather than penetrating armor? Making matters worse, we're starting to discover our countermeasures–built to confront the Iraqi IED threat–aren't up to the complex task ahead, too. The USA Today article continues:
"Devices useful in Iraq to counter roadside bombs may have to be "ruggedized" to work in parts of Afghanistan, Navy Capt. Vincent Martinez, deputy commander of Task Force Paladin, said in an interview at Bagram Air Base last month."
"Ruggedized" is putting it mildly. How much Iraqi anti-IED work has been done in the snow? Mark my words, the IED fight in Afghanistan is going to be far harder than the work in Iraq. What was a solution in Anbar may not translate to Kandahar. Here's a photo sampler, from ruswar.com.

Posted by
Defense Springboard
in
Marine Corps