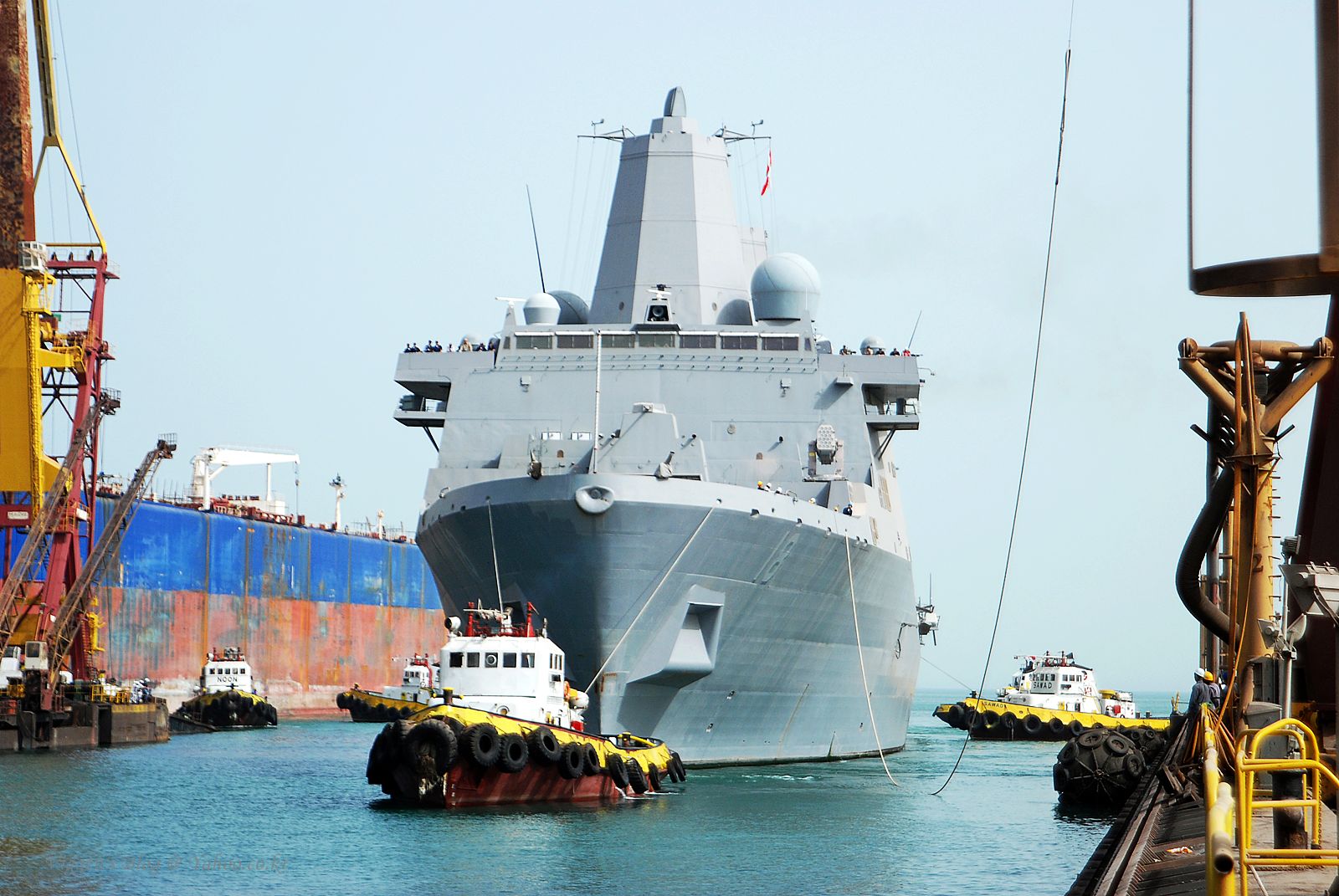 The USS New Orleans (LPD 18) has been put in dry dock. MarineLog has details:
The Navy signed a firm fixed price contract with ASRY, Manama, Bahrain to repair New Orleans.

The repair contract includes planning efforts, material procurement, pre-fabrication and dry dock repair work and is expected to be completed in 10 to 14 days.
The USS Hartford (SSN 768) tore a 16-by-18-foot hole in the hull of New Orleans, ripping open a fuel tank and two ballast tanks in the New Orleans (LPD 18).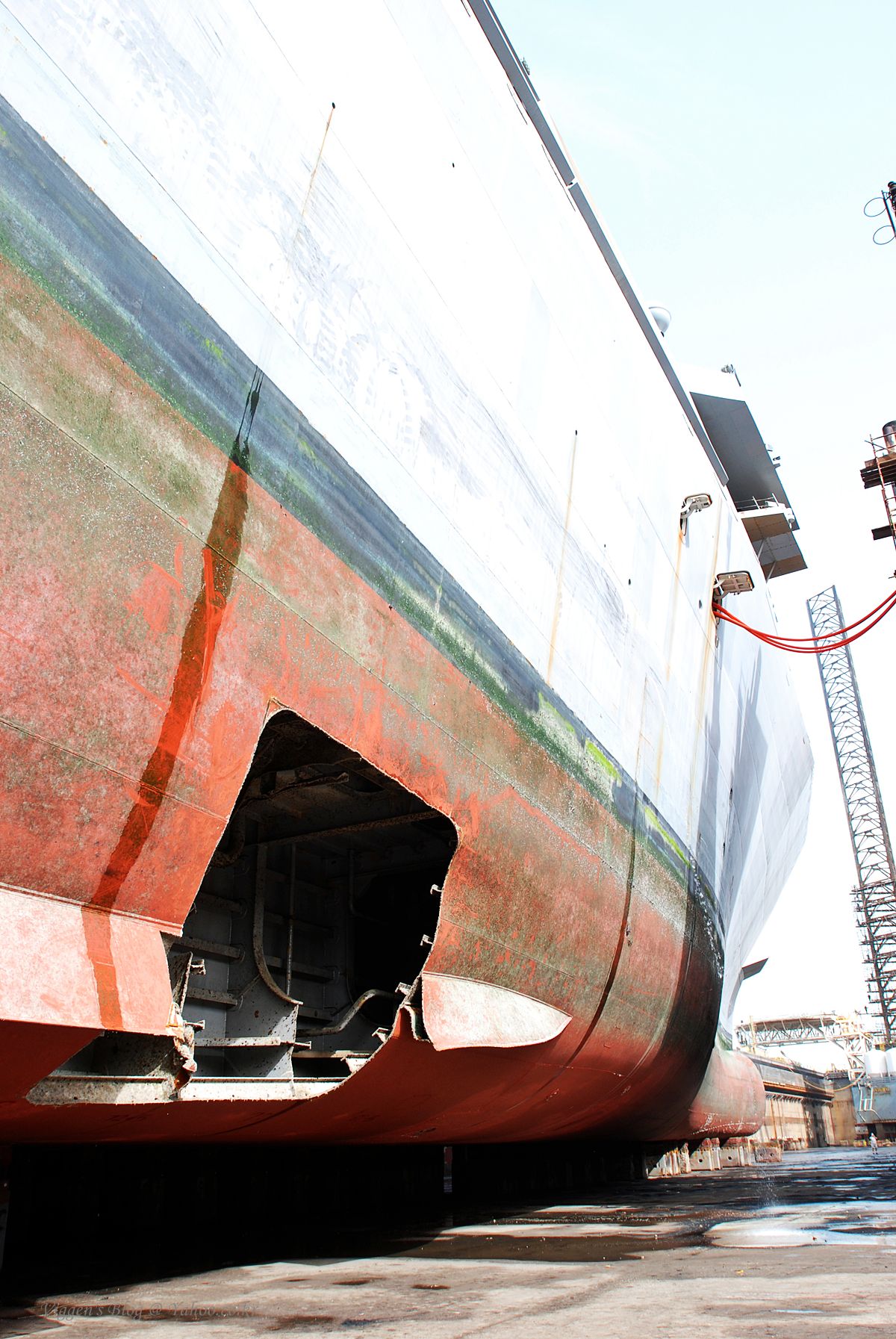 That is a big ugly hole. BZ to the sailors of New Orleans who got the ship to port with no injuries. Is it just me or is the hull a bit thin down there…
Now before you go complaining about me posting these pictures on the internet, I'll go ahead and mention that I pulled them from one of my favorite naval open source intelligence websites, also called a Chinese bulletin board.
Yes, they are mocking us.

Posted by
galrahn
in
Navy
,
Soft Power