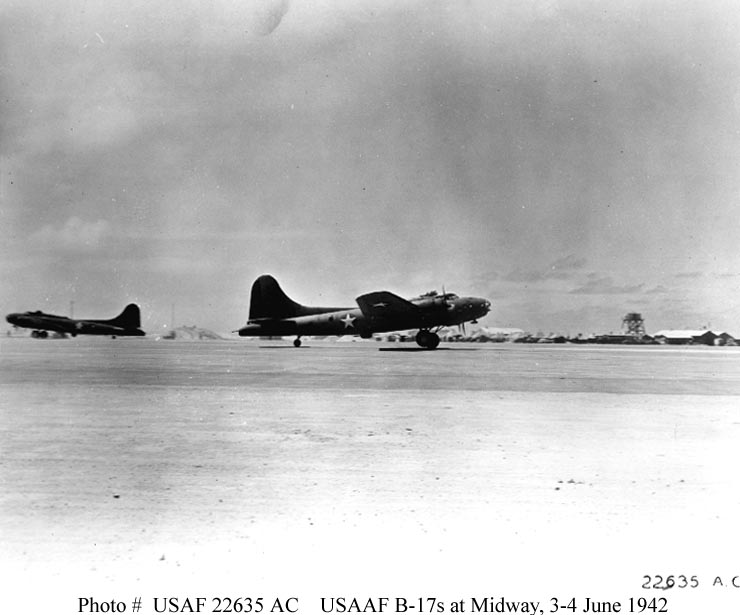 Sunday, 17 May 1942
.
PACIFIC OCEAN AREA (POA, 7th Air Force): The 7th Air Force is placed on alert in anticipation of a possible attack on Midway. For the next 10 days the old B-18's on hand are used on sea searches to supplement the B-17's. VII Bomber Command receives an influx of B-17's during this period, and the 72d Bombardment Squadron (Heavy), 5th Bombardment Group (Heavy), is converted from B-18's to B-17's.
Beginning with Billy Mitchell's "demonstration" off VACAPES in 1921 where the Ostfriesland and ex-USS Alabama were sunk by heavy bombers, airpower proponents hailed the ability of land-based aircraft to protect our coastlines, claiming precision bombing would make surface ships obsolete. Now, in the wake of the attack by Japanese carrier-based aircraft on Pearl Harbor and the subsequent all out offensive through out the western reaches of the Pacific, land-based air began staging at Midway and would soon have the chance to prove if the advertising was true or not.
Onboard Midway, a collection of aircraft ranging from Marine fighters (F2A Buffalos and F4F Wildcats) and dive bombers (SBD Dauntless's and SB2U-3 Vindicators) to Navy PBY Catalina's and TBF-1 Avengers were joined by elements of the 7th Air Force, contributing 17 of America's frontline bomber, the B-17E Flying Fortress and 4 of the new Martin B-26 Marauders. The former would conduct long range patrols in concert with the Navy PBYs to locate Japanese forces and attack same from high altitude while the Marauders would be used for low-level attacks with airborne torpedoes.
(Ed note: Because of the ranges involved, Japanese land-based air was not a factor. Since the Marine and Navy fighters and bombers had counterparts on the carriers, they will be covered in next week's installment which centers on ship-based air. – SJS)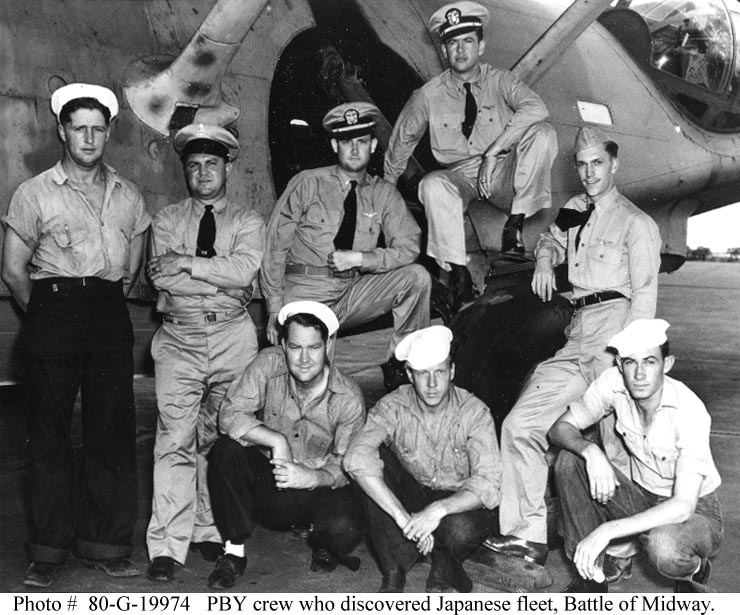 Posted by
SteelJaw
in
Army
,
Aviation
,
Marine Corps
,
Navy
Tags:
Battle of Midway