This story in from Reuters late Friday/early Saturday:
********************************************************
28 Aug 2009 22:38:46 GMT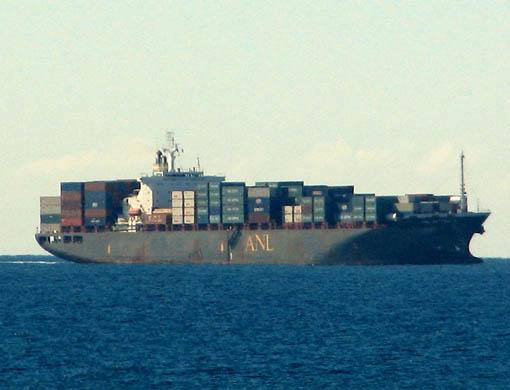 UNITED NATIONS, Aug 28 (Reuters) – The United Arab Emirates has seized a cargo of North Korean weapons being shipped to Iran, which would have violated a U.N. embargo on arms exports from the communist state, Western diplomats said on Friday. The weapons seized on Aug. 14 included rocket launchers, detonators, munitions and ammunition for rocket-propelled grenades, they said. The ship, called the ANL-Australia, was Australian-owned and flying a Bahamas flag. Diplomats said the UAE reported the incident, which occurred two weeks ago, to the Security Council sanctions committee on North Korea. The committee sent letters to Tehran and Pyongyang on Aug. 25 informing them of the seizure and demanding a response within 15 days. "Based on past experience … we don't expect a very detailed response," one of the diplomats said on condition of anonymity. The diplomats said the Australian firm whose ship was seized is controlled by a French conglomerate and the actual export was arranged by the Shanghai office of an Italian company. The diplomats did not name any of the firms involved. "The cargo was deceptively labeled," said a diplomat "The cargo manifest said that the ship contained oil boring machines. But then you opened it up and you found these arms."
*****************************************************************
Under UNSCR 1874, the specific proviso was that the nK vessel had to agree to be boarded and searched.
Para 12 says, in part:
"Calls upon all Member States to inspect vessels, with the consent of the
flag State, on the high seas, if they have information that provides reasonable
grounds to believe that the cargo of such vessels contains items the supply, sale,
transfer, or export of which is prohibited…"
The news article doesn't mention (nor do any others I came across) whether the vessel ANL Australia was seized on the high seas or boarded at a UAE port. Are there any more details as to when and where this seizure took place?
Now that this has occurred, how do we think this affects UN and Western actions toward North Korea and Iran, both theoretically heavily sanctioned by the UNSC?
And does the arms shipment in clear violation of UNSCR 1874 (NK) and UNSCR 1803 (Iran, as expanded) confirm suspicions of desire to transfer nuclear technology, material, and equipment?
What role does the US have in this situation?
Let's go to the phones….

Posted by
UltimaRatioReg
in
Foreign Policy
,
Maritime Security