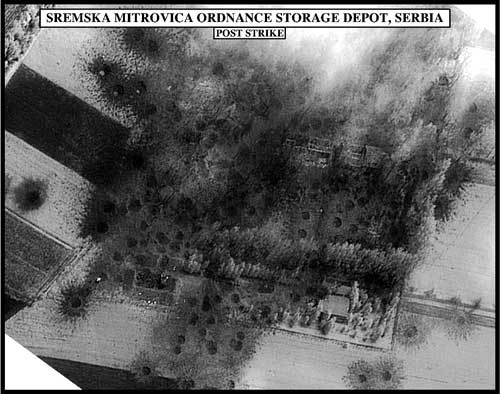 On September 1st, the Washington Post's George Will put a voice behind an increasingly popular alternative strategy for Afghanistan: "America should do only what can be done from offshore, using intelligence, drones, cruise missiles, airstrikes and small, potent Special Forces units, concentrating on the porous 1,500-mile border with Pakistan, a nation that actually matters". Naval blogger Galrahn points out that Will is advocating the strategy of offshore balancing. The problem is that offshore balancing in Afghanistan cannot produce victory, only prevent defeat.
In a 2008 Newsweek article, the father of offshore balancing, international relations scholar John Mearsheimer, laid out the concept:
"As an offshore balancer, the United States would keep its military forces—especially its ground and air forces—outside the Middle East, not smack in the center of it. Hence the term 'offshore.' As for 'balancing,' that would mean relying on regional powers like Iran, Iraq and Saudi Arabia to check each other. Washington would remain diplomatically engaged, and when necessary would assist the weaker side in a conflict. It would also use its air and naval power to signal a continued U.S. commitment to the region and would retain the capacity to respond quickly to unexpected threats, like Iraq's invasion of Kuwait in 1990."
Offshore balancing is cheap, requiring at least one carrier group in the Arabian Sea and increased land-based air assets in Diego Garcia and perhaps Iraq. These forces could conduct airstrikes on Taliban targets to assist Afghan government units. Offshore balancing is also not new. In 1999, NATO forces flew 38,000 combat missions against Yugoslav troops, forcing them out of Kosovo. However, the trillion dollar question is this: what would an offshore balancing victory in Afghanistan look like?
In 1999, NATO airpower did not defeat Milošević, it only drove him to the bargaining table. This result is unlikely to be repeated in Afghanistan. Years of airstrikes — essentially offshore balancing — against the Taliban and their allies in Pakistan's tribal region have yet to force Osama bin Laden or Mullah Omar to negotiate. Even if they did offer to negotiate like Milošević, is this a victory the US public would accept? Not a chance.
The strategic use of airpower is about coercion, not victory. Despite all the advances in technology, victory still requires boots on the ground. Granted they do not have to be American boots, but victory is far more likely if they are. Offshore balancing can prevent the Taliban from defeating the Afghan government, by bombing the villages they are staying in and the roads they are driving on. But, preventing defeat is not victory. Airpower can force the Taliban to keep one eye on the sky, but not to give up the fight. Victory in Afghanistan requires reliable, sustainable, and capable ground forces to protect and win the hearts and minds of the Afghan people and through their support, a stable state. Ironically, the losers in offshore balancing would be the Afghan people, trapped between the brutal Taliban, the undisciplined Afghan Army, and the American cruise missile.

Posted by
Christopher Albon
in
Air Force
,
Aviation
,
Foreign Policy
,
Navy