This from DoD this afternoon:
************************************************
"Secretary of Defense Robert M. Gates announced today that the President has nominated Navy Vice Adm. David J. Dorsett for reappointment to the grade of vice admiral, and assignment as deputy chief of Naval Operations for Information Dominance, N2/N6, Office of the Chief of Naval Operations/Director of Naval Intelligence, Pentagon, Washington, D.C. "
************************************************
"Information Dominance?" Who was the Legion-of-Merit wearing 05 or 06 who thought THAT one up? Do we actually think we dominate the information spectrum?
Nothing against VADM Dorsett, but this type of terminology represents a badly flawed understanding of "information" as it pertains to warfighting. This seems like the Cult of Cebrowski. Network-Centric Warfare as a concept is found very much wanting where the rubber meets the road. It might work if the enemy we are fighting is the United States Navy, who has elevated information technology to a place on Olympus.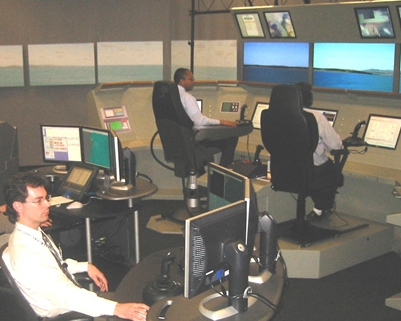 But for the rest of the world, our obsession with a flattened information hierarchy is much more of a vulnerability than an advantage. That obsession treats information like a drug. The more we have, the more we want. We are convinced that the key gem of information that will clear away all the fog MUST be coming in the next data dump. Except the data dump is increasingly difficult to sift through to find the critical information, if we are even aware of what is critical in light of so much unfiltered and unverified gatherings. The effort required to produce pertinent and actionable intelligence, or even timely and worthwhile information, oftentimes suffers from such an approach to information and intelligence gathering.
Without launching a long dissertation regarding NCW and the problems created by "information inundation" resulting from a sensor/shooter marriage across a massive battlefield, I believe such a term as "Information Dominance" pays short shrift to a less sophisticated enemy whose extensive low-tech networks of informants are capable of negating billions of dollars of maritime "stealth" technology (or finding the right merchant ship in a 400-mile long shipping lane) by using the eyeball, the messenger, the motor scooter, or the sandal.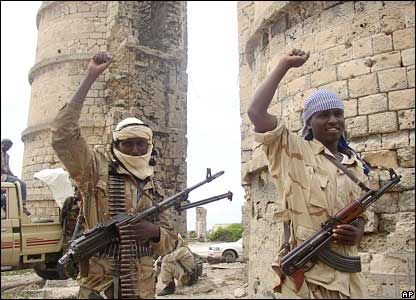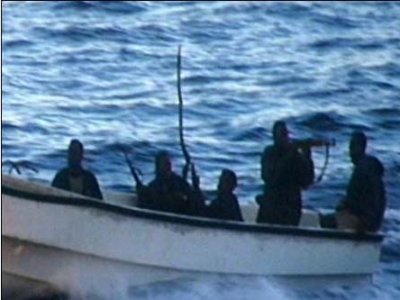 Such an enemy, I would argue, has a much clearer and simpler set of information requirements, and is far more skilled, more disciplined, and much more successful at meeting those requirements than we are. So, who is dominant in the information game? One could argue very effectively that it is not us.
Terms such as "Information Dominance" ring of a grandiose bit of self-delusion that is part plan and part capability, with a large measure of wishful thinking. In the words of a certain retired Marine Corps General, "words mean things". They also reveal a lot about who uses them, and how. The term "Information Dominance" gives me the willies. Can we call it something a little less presumtuous?

Posted by
UltimaRatioReg
in
Cyber
,
Maritime Security
,
Navy