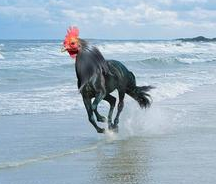 Remember, we have a special Midrats today at 2000 EST/1700 PST. Different day and different time – but you're sharp cookies, you can figure it out.
We will be coming to you live from the USNI & AFCEA sponsored 2010 West Conference & Exposition in San Diego.
Join Galrahn, EagleOne and me as we review the highlights of the conference so far, and discuss our topic – the Navy Media Ecosystem; from blogs to the traditional media, how we discuss our Navy.
Special guests will be William M. Miller, III – Publisher at the United States Naval Institute, and Philip Ewing from Navy Times.
We will be taking callers the entire hour, so don't be shy – give us a call at (347) 308-8397.

Posted by
CDRSalamander
in
Podcasts
Tags:
Midrats