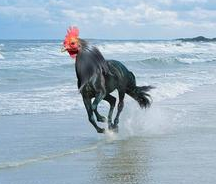 You should be through with all your Valentine's Day requirements, so today at 1700R/2200Z/5pm EST, just click here to join us for our second visit to the subject of piracy.
We will have two guests. The first will be author, journalist and documentary film maker Daniel Sekulich
, whose latest work is Terror on the Seas.
Our second guest will be former Marine and Special Agent Kevin Doherty, owner of Nexus Consulting Group of Alexandria. You may remember Kevin from the interview I did with him here at USNIBlog last year.
After our guests, we will continue with our usual panel discussion with fellow USNIBloggers EagleOne from EagleSpeak, Galrahn from InformationDissemination and me. We will expand the discussion we had with our guests to include the latest developments and trends related to the international response to piracy.
As always, if you can't listen live, you can find the archive for this show and others here – or just search for "Midrats" on iTunes.

Posted by
CDRSalamander
in
Podcasts
Tags:
Midrats