National Reading Week. What books on the Sea Services would you recommend? Give us your ideas and we'll put up a fan's recommended reading list.
We're taking your recommendations on our Facebook page, so comment there or here. We'll reproduce the list in both places.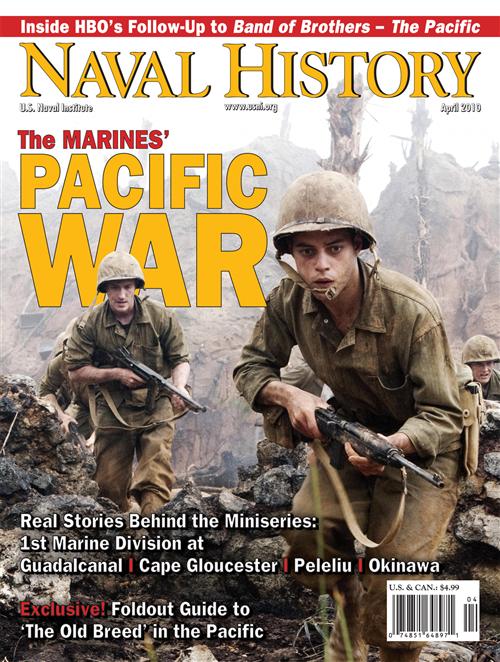 Next…really excited about this one…
HBO's release of The Pacific is augmented by our partnership…all kinds of articles in our March/April issue of Naval History Magazine and a The Pacific Page on our website to follow the series with attention to the historical record of what happened with maps, slideshows interviews and more… Follow all of the articles we will release throughout the series and exclusive article written in Proceedings Magazine in WWII
For example:
An Overdue Pacific War Perspective
By Richard B. Frank
Don't Forget: National Reading Week…what are you reading?

Posted by
admin
in
From our Archive
,
History
,
Marine Corps