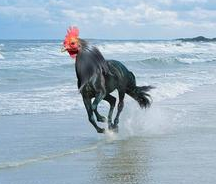 If you did – you missed a great Navy meal – a lot more than the usual bologna sandwiches and bug juice.
After our panel discussion, fellow USNIBlog milbloggers Galrahn, EagleOne and I we are joined by prolific author
and Naval strategist, Dr. Norman Friedman.
We touch on the direction our Navy should be going, the maritime strategy, LCS, and his latest book, British Destroyers: From Earliest Days to the Second World War
.
You really owe it to yourself to give it a listen. You can hear it archived at the Midrats Episode page – of if you want to make sure you never miss a Midrats – you can subscribe to the podcast in iTunes.
You won't go away hungry for anything but more Dr. Friedman.

Posted by
CDRSalamander
in
Books
,
Coast Guard
,
Foreign Policy
,
History
,
Maritime Security
,
Navy
,
Podcasts
,
Soft Power
Tags:
LCS
,
Maritime Strategy
,
Midrats