Some Fifth Fleet News: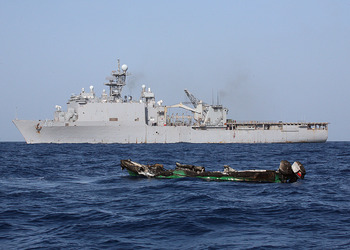 USS ASHLAND, Gulf of Aden – At approximately 5:00 a.m. local time, the USS Ashland (LSD 48), was fired upon by a skiff manned by suspected pirates in the Gulf of Aden, approximately 330 nautical miles off the coast of Djibouti.

During the attack, the Ashland received small arms fire on the port side from the six man crew of suspected pirates aboard the skiff. The Ashland, in accordance with her rules of engagement, returned fire.

USS Ashland fired two rounds at the skiff from her MK-38 Mod 2, 25mm gun. The skiff caught fire and the suspected pirates abandoned the skiff.
This is the latest in a number of incidents over the last 120 days involving pirates in the Gulf of Aden intentionally engaging men of war. USS Nicholas (FFG-47) and USS Farragut (DDG-99) were both apparently engaged, while USS McFaul (DDG-74) captured ten pirates on Wednesday after answering a distress call.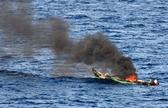 This begs the question of why pirates would actively engage US and foreign warships on the high seas? Does this represent a shift in tactics? Or is this simply a matter of more complete recording of ongoing incidents? If it is the former, I would like to hear opinions as to what end this shift is aimed at. If not, someone please explain the logic of firing on a 16,000-ton gray hull. Were the pirates looking to hold the 24th Marine Expeditionary Unit for ransom?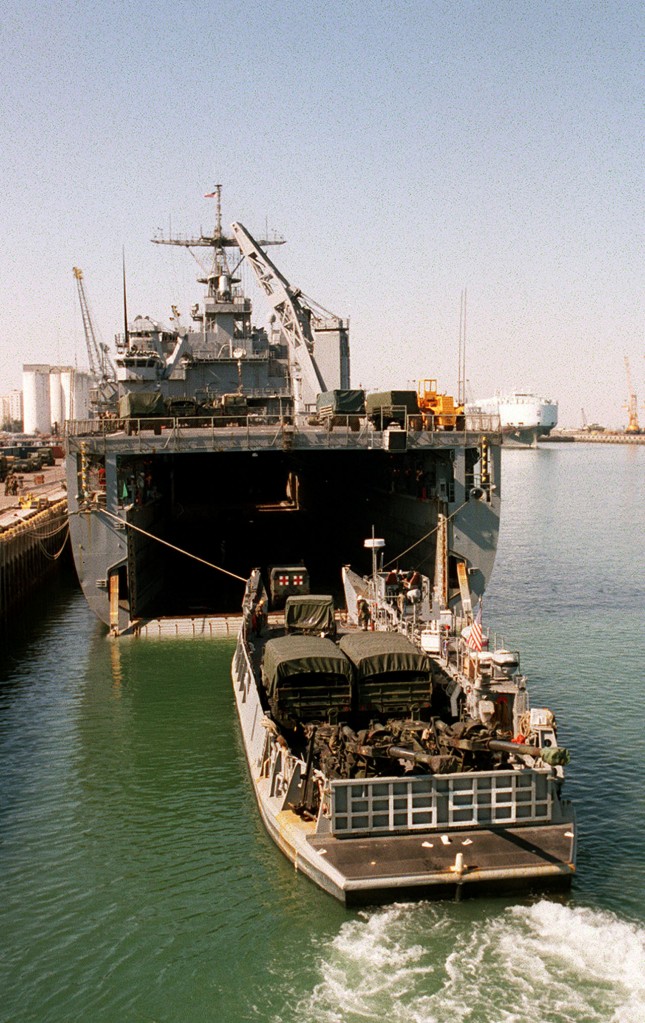 Posted by
UltimaRatioReg
in
Foreign Policy
,
Homeland Security
,
Marine Corps
,
Maritime Security
,
Navy