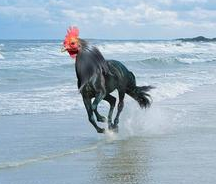 Hey, if it's Sunday – then it must be time for Midrats!
Please join my co-host and fellow USNIBlogg'r EagleOne and me as we run the timeline from 1975 to 2020 today at 5pm EST/1700R/2200Z.
Our guests will be retired Marine Corps Lieutenant Colonel J.G. Zumwalt and journalist Greg Grant.
For our first segment, we will be discussing Lt. Col. Zumwalt's new book, Bare Feet, Iron Will ~ Stories from the Other Side of Vietnam's Battlefields with the author.
We will wind it up with Greg Grant looking towards the Navy's options at the end of this decade as outlined in CNA's new report, "The Navy at a Tipping Point: Maritime Dominance at Stake?
So, get your honey-do's done and join us this afternoon. If you miss the show – you can always reach the archives at blogtalkradio – or set yourself to get the podcast on iTunes.

Posted by
CDRSalamander
in
Podcasts
Tags:
Maritime Strategy
,
Midrats
,
Shipbuilding
,
Vietnam