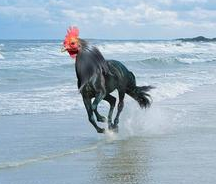 The budget axe points to sea; the nation suffers sea blindness; non-traditional actors challenge a fundamental exercise of naval power.
Join fellow USNI blogger EagleOne and me live today, Sunday, 06 JUN at 5pm EST as we look at the return of familiar challenges to making the Navy effective.
We will have two returning guests to Midrats to discuss; Bryan McGrath and Claude Berube.
To discuss "The Navy Under Siege—SECDEF and Naval Preponderance" and "Sea Blindness" will be Bryan McGrath, CDR USN (Ret.) the Founding Director of Delex Consulting, Studies and Analysis (CSA), a division of Delex Systems, Incorporated, headquartered in Vienna, Virginia.
Claude Berube, LCDR USNR will follow up with a broad discussion of NGOs at sea. Though the recent incident off Gaza brought the issue to the front – his recent article in the Small Wars Journal outlines that there is a lot more out there involving aggressive civilian entities from NGOs to advocacy groups using the maritime domain to pursue their larger goals.
Claude is a Visiting Fellow for Maritime Studies at The Heritage Foundation. He has taught at the U.S. Naval Academy, and worked on Capitol Hill, at the Office of Naval Intelligence, and for a defense firm.
Join us live if you can and pile in with the usual suspects in the chat room during the show where you can offer your own questions and observations to our guests. If you miss the show or want to catch up on the shows you missed – you can always reach the archives at blogtalkradio – or set yourself to get the podcast on iTunes.
See you this afternoon at 1700 EST.

Posted by
CDRSalamander
in
Podcasts
Tags:
Midrats