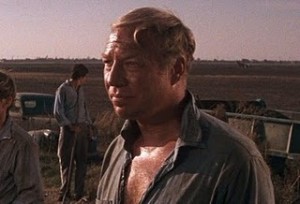 "When it come to makin' da rules, NUTHIN' is understood!"
From WAPO, as if this makes a bit of difference:
Rolling Stone broke interview ground rules with McChrystal, military officials say

Washington Post Staff Writer
Friday, June 25, 2010; 4:24 PM

Gen. Stanley A. McChrystal has made no public comment since President Obama relieved him of his Afghan war command Wednesday, silently taking his lumps for disparaging remarks he and his aides made about administration officials in the presence of a reporter from Rolling Stone magazine.

But the command has concluded from its own review of events that McChrystal was betrayed when the journalist quoted banter among the general and his staff, much of which they thought was off the record. They contend that the magazine inaccurately depicted the attribution ground rules for the interviews.
Read the rest here. But it seems to be a post mortem of "how stupid could we be?" And still the point is missed. It isn't that the disparaging of the General's seniors was done on the record, the issue is that it was done AT ALL!
The General is quite fortunate that neither he nor any of his staff has been charged under Article 88.
Who knows? Maybe he can eat fifty eggs….
******************************************
UPDATE:
It seems the common question regarding this entire affair is "why"? Why did General McChrystal agree to such an interview/embed? Why did he find nothing objectionable when previewing the article? What did he hope to accomplish with such a commentary?
In discussions with a friend who deals daily with issues involving the "new social media", blogging, Twitter, Tweet, non-traditional media sources (of which RSM could definitely be considered one), the phrase used that seemed to sum up such a major faux pas was this:
Old dudes trying to be hip.
Senior officers trying to embrace and use these new and wide-open forms of social media to accomplish traditional messaging tasks. Without understanding that these social media exist and are so popular and powerful precisely because there is very little control and exchanges are free and unregulated, with all of the good and bad inherent in such a platform. A blog ain't a replacement for skillful strategic messaging. One might reach the intended audience, but will also reach everybody else, whose subsequent input, comment, distortion, agenda, and legitimate alternate viewpoints will dilute or even destroy the precise effects intended.
Sounds like my friend has something there. What does the MILBLOG mafia think? Was Sagst du?

Posted by
UltimaRatioReg
in
Army
,
Foreign Policy
,
Homeland Security