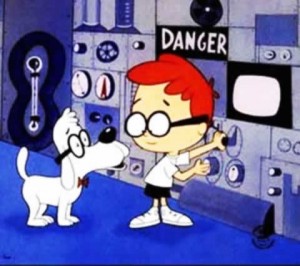 "Sherman, set the way-back machine to 1953, the place, KGB headquarters in Moscow".
In case we needed a reminder of Russian intentions and character in international espionage, MSNBC published this story this afternoon:
10 alleged Russian secret agents arrested

U.S. alleges they lived as Americans, tried to infiltrate policymaking circles

WASHINGTON — They have American names like Cynthia Murphy, but the U.S. says 10 people facing charges are actually Russian secret agents whose "deep cover" stretched back 20 years and included scenes from a bad spy novel — including corny code words and document exchanges at public areas like New York's Central Park.

The Justice Department announced the charges Monday, alleging the suspects were tasked with penetrating U.S. policymaking circles and hiding "all connections between themselves and Russia" by posing as civilians.

Most of the suspects were arrested on Sunday. An 11th suspect was on the run Monday.

The suspects allegedly worked for the SVR, Russia's intelligence service and the successor to the Soviet KGB. They lived across the Northeast:Manhattan; Boston, Mass.; Montclair, N.J.; Yonkers, N.Y.; and Arlington, Va.

The federal complaint details a spy novel-like operation that includes false identities, secret communications, money and document handoffs in heavily trafficked public areas like New York's Grand Central Station and Central Park.
One of the most interesting comments in the story was this one:
The complaint alleges the defendants were sent to the United States and told not to get government jobs but to set themselves up as "normal citizens." They were allegedly tasked to get in touch with "influential" Americans — college professors, contractors, congressional staffers.
But such activity and attention doesn't bode well for US policy of late in trying to "reset" friendly relations with Putin's Russia.
Sometimes the soft approach comes out worse for having collided with realpolitik. Russia remains a rival and potential adversary. We would do well to remember that such has been the case for many decades with the US, and many centuries with Western Europe.
***************************************
Apparently neither Putin nor Medvedev considered me "influential". A damned shame.
Somehow, "Cold War" doesn't seem to be the descriptive term. Just sayin'…..

Posted by
UltimaRatioReg
in
Air Force
,
Army
,
Aviation
,
Coast Guard
,
Foreign Policy
,
History
,
Homeland Security
,
Marine Corps
,
Maritime Security
,
Navy
,
Soft Power