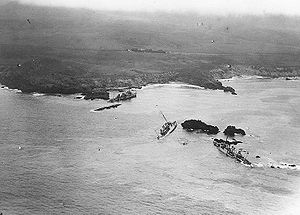 There is a difference between Mentorship and SeaDaddyism; one good, one bad – right?
Good people can argue yes or no if Mentorism is best left as an encouraged, but natural and informal process where junior personnel seek advice and example from more senior personnel who can help them understand what is needed to succeed. Many think that something so good as having a Mentor provides such a benefit that it should be mandatory. I happen to believe it works best when allowed to happen naturally – but support for formal Mentoring is a easily defended opinion. Either way – Mentorism is a net good for all involved, including the Navy.
SeaDaddyism, however, is a totally different animal. SeaDaddyism is a cancer in any organization, as one person is given special treatment based on being a golf buddy, son-in-law of a significant person, son of a good friend, daughter of a college roommate, etc. That is why smart leaders will do their best to keep any hint of favoritism away and beyond suggestion. Indeed, SeaDaddyism is best seen as straddling the fuzzy line where fraternization begins. Ugly and a net negative for the health of the Navy.
In the few cases where I saw real SeaDaddyism, conflict soon followed. Good thing about our PCS system though – in most cases the impact on a Command are mitigated by time, and things tend to self-correct for the Command degraded by the effects of a SeaDaddy on the fair and equal evaluation and treatment of subordinates.
What if we had a system of official SeaDaddyism – one that was supported all the way to the senior uniformed leadership of our Navy? What if mid-level leaders, the ones who write FITREPS and Detail officers, were held accountable if they did not practice SeaDaddyism? What if there was a by-name list of personnel who were to receive the benefits of open, aggressive, and trackable SeaDaddyism? Independent of any self-correcting PCS cycle – what if this SeaDaddyism was perpetual – unending.
Worse yet – most would know who was on the list, and who was not. What if every time someone was promoted or given a plum assignment – regardless of the possible exemplary performance of that individual – because it was known/assumed that the individual was on the SeaDaddy List, it would be assumed that the person didn't earn or deserve promotion or a plum assignment – that it was simply a gift from his SeaDaddy?
What if that list – and the strict enforcement of SeaDaddyism – was based on race or ethnicity? Am I wearing a AFDB? No, I am just reading the logical results of Operationalizing Diversity.
From one of my very trusted sources,
—–Original Message—–
From: XXXX, XXDM, N00
Sent: XXXday, July XX, 2010
To: XX RADM, N00; XXX, RDML, N00; XXX, RADM 00; XXX, RDML USN; XXX, RADM, N00; XXX RDML N00; XXX, RDML, XXX, RDML, N00; XXX, RADM, XXX, RDML, N00; XXX, RDML, XXX, RADM '
Cc: CAPT XXXX, Executive Assistant to ASN (XXX); XXX, N00; XXX, SES, N00; XXX, CAPT, N1

Subject: Diversity Accountability

XXXXXms,

In preparation for the annual Diversity Accountability Brief that I will be giving CNO next month, my N1 has put together the attached slides. The data, pulled from TWMS earlier this week, represents what is in the system but actual assignment of personnel in your XXXXXX may vary. Please review and submit changes as necessary.

A change in focus of this year's diversity brief is the desire to identify our key performers (by name) and provide insight on each of them. CNO is interested in who are the diverse officers with high potential and what is the plan for their career progression. He may ask what is being done within to ensure they are considered for key follow on billets within the Navy. This list must be held very closely but will provide ready reference to ensure we are carefully monitoring and supporting the careers of the best and the brightest the Navy has to offer.

Please review the data provided and report your concurrence or identify specific anomalies. Your insight to the diverse composition of your command will assist in my discussion with CNO. Additionally, provide your by name list including career insight for your top performers (03 and above) in those key positions. This reporting requirement will not be put into TV4 taskers due to the sensitive nature of the by name list. Input is due to me by 2 August 2010.

R/
So, back to the title of this post. Is this the Navy we want? A Navy where we track officers by a desired race and ethnicity, and demand – that pesky word accountability from a 4-Star is a demand – that they are ranked higher and detailed to better jobs than those of a different race and ethnicity?
Really? I take a slightly different angle on this over at my homeblog, head on over there if you want to read it and the response from the CNO's office on the above – but here is my final thought.
We have a great tradition in our Navy of "taking charge and carrying out the plan of the day." Those officers appointed over us are given the obedience their rank deserves and their orders are followed. That is built on a foundation of belief that those appointed over us got there on merit – they got there because they are the best. As a result, if we have to go in harm's way they will give us the best odds of achieving victory over our enemies, secure our nation's interests, and return our Sailors back to their families intact.
How does Diversity Accountability support this foundation? If it doesn't – when do you start to question it?
As professionals, when do we cross the line from following every order blindly to listening to that nagging voice in the back of our head telling us all is not well – that the assumptions in our track are all wrong? The further down this track we go, the more I think of the lessons of Honda Point.
If we want to encourage the already widespread problem of racial self-identification fraud, this is a great way to do it. If we want to move away from a goal of a color-blind and equal opportunity Navy, this is a great way to do it. If we want to encourage division based on the worst parts of human nature, this is a great way to do it.
The answer is simple. The solution is very simple.
---
UPDATE: The Washington Times has picked up on the story with an editorial; High seas segregation: The Navy is listing dangerously in politically correct water. They nail it.
In practice, the Navy will be creating a list of privileged "diverse" officers who will enjoy special benefits and career mentoring not available to people of the wrong race, as well as a virtual guarantee of fast-track access to the highest reaches of command. Fifty-six years after the Supreme Court struck down the concept of "separate but equal" treatment of races, the U.S. Navy is erecting a wall of segregation between what will amount to two parallel promotion systems: one for the "diverse" and another for the monotone. If this isn't illegal, it should be.
…
This type of backward, 20th-century, overtly racial thinking has no place in 21st-century post-racial America. The Navy leadership apparently believes the way to promote racial harmony is by engaging in blatant, invidious discrimination. In practice, however, this system will, in fact, relegate "diverse" sailors to a form of second-class status. Any nonwhite male sailor who – through intelligence, initiative and drive – builds a stellar career will simply be seen as just another special case, just one of "the Listers." Those sailors may achieve rank, but they will have to work twice as hard to command respect.
…
The suggested list of privileged officers is due Monday. The message states that the reporting requirement will not be put into the secretary of the Navy's TV4 Taskers tracking system "due to the sensitive nature of the by name list." No doubt, once the secret list leaks, as it surely will, there will be as much discomfort for the people on the list as for those not on it, especially those unfortunates who met the diversity requirement but for some reason did not make the cut. Maybe they can sue, charging discrimination. Either way, the Navy Department has run aground.

Posted by
CDRSalamander
in
Training & Education
Tags:
CNO
,
Diversity