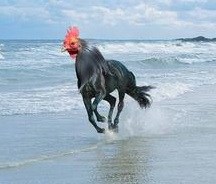 While we are focused on the Middle East and Central Asia, further to the East – history isn't waiting for us to rejoin it. A lot more is happening, and arguably more important things, than the occasional North Korean news that breaks out from the ambient noise.
If you missed yesterday's Midrats, you missed a good one. For the full hour, fellow USNIBlogg'r EagleOne and I had Dr. Michael Auslin, PhD, as our guest. Dr. Auslin is the author of two books, Negotiating with Imperialism: The Unequal Treaties and the Culture of Japanese Diplomacy
and Japan Society: Celebrating a Century 1907-2007
, and is the director of Japan Studies at the American Enterprise Institute. Prior to that he was was an associate professor of history and senior research fellow at the MacMillan Center for International and Area Studies at Yale University. He has been named a Young Global Leader by the World Economic Forum, a Marshall Memorial Fellow by the German Marshall Fund, and a Fulbright and Japan Foundation Scholar.
China, Australia, Vietnam, Indonesia, the Koreas, Japan and the other players on the other side of the Pacific are discussed as they relate to the developments in the last decade that impact economics, trade, multi-lateral institutions, and the balance of power.
An important hour. No problem if you missed it though, you can download the show here along with the other ones in the archive or on iTunes.

Posted by
CDRSalamander
in
Podcasts
Tags:
Midrats