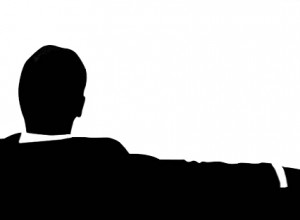 We've Got to Write as Well as We Fight. 
Radio Check.
Let me be upfront and say that my knowledge of military public affairs is limited to the past thirty minutes I've spent researching it online, a Navy Times column I read during this morning's Ops/Intel brief, and a thing I had for this knock-out Air Force public affairs officer I saw only 3 times from afar during my last deployment but wanted desperately.
So I don't know much about the trade, technically. What I do know is that if articles, op-eds, blog-spots and perspective pieces are the radio check of our minute-by-minute web based news-cycle, the transmission of the Department of Defense is coming in weak and barely readable; while those with a less informed (and in many cases, flat-out wrong) story on defense matters are coming in loud and clear.
No One Reads the Marine Corps' Website, Except for Marines.
In a given morning I'll scan a couple dozen websites and blogs for various angles on the day's same headlines. CNN, FOX, The Drudge Report, Huffington Post, Salon.com, VictorHanson.com, NationalReviewOnline, RealClearWorld, TheHill.com, Politico, TheDailyBeast, RealClearPolitics, GovExec.com, are a few of my usual stops. Some lean right, some lean left – all are well done, receive millions of unique hits each day and maintain a significant base of loyal readership that fuels the national debate.
Before my morning ritual of coffee drinking and mouse clicking comes to an end, I'll visit the military sites. I'll stopover at USMC.mil and DoD.gov before getting on the secret computer and reading what's come down on the high side from CENTCOM and the EarlyBird. What I notice between the news I'm reading in the popular media and what's coming down on the secret side is (not surprisingly) incredible. And for many important security-orientated reasons, ought to be kept that way. But, there's no reason why other truly important (unclassified) stories, like some I read about on USMC.mil, can't be tailored 'fit to print' and digested by a greater audiences accessed through more mainstream outlets.
No one reads the Marine Corps' website, except for Marines. And that's a problem. It's a problem because the U.S. Department of Defense is doing a lot of good in the world and all anyone reads about is the bad. Or some perversion of the good.
It's a problem because in a world shaped by instantaneous media, framed by a post 9/11 landscape, information is power and flows fast and freely. That and the 'little guy' (who might be drinking beer in Queens or building a bomb in Sanaa) has a voice.
'Everyman' has (at least some) power to shape opinion and policy and communicate in ways they never could before in the history of media. Stories are read, watched and listened to without the benefit of the full (to say nothing of the true) story (my contributions to this forum excluded). The order of battle has changed for good and the human terrain is now the most critical to the wars we wage; 0s and 1s are more powerful than gunpowder, public opinion (at home and abroad) matters now more than ever and did I mention no one is reading the Marine Corps' website?
All this is a problem because we've got to write as well as we fight. And we're not. Each day we lose key ground in the arena of public opinion. Ground we can't afford to be losing and shouldn't have to surrender in the first place. Not to beer drinkers in Queens or bomb makers in Sanaa. Not to no one.[1]
The Pentagon's Don Draper & Co.
Strengths and Weaknesses.
All this is not the fault of the Public Affairs Office. My experience with those in this line of the work is that they are extremely smart, capable, creative, professional and good looking (at least she was from a distance). No, the fault is not theirs. The failure is institutional. The Department of Defense is the nation's war machine whose principle undertaking (to blow stuff up) is not tailored to appeal to (or really even make sense to) the average well-read and informed citizen (to say nothing of the average drooling, self-medicated FaceBook-dazed idiot). So that's the first problem, tough message. Then there's that second problem – what makes a good warrior or a competent staff member doesn't make a good advertiser. And aggressive advertising and an on-point message is what we need these days.
All branches of our military adhere to the fundamental American-warrior tenants of service before self, commitment to a greater good, honor, and quiet professionalism. These values are effective in war but do not resonate in the always-be-closing culture of your hottest Madison Avenue advertising agency.
It seems the U.S. military's greatest strengths in its execution of war – the power of our enlisted men and women and our collective values and ethos (and other stuff like discipline, stoicism, selflessness and our God given right to air supremacy) – run counter to the things needed to achieve our desired post-modern end-game (winning the information war) which includes sex-appeal, a well-articulated (civilian translated) message, and any sort of press or attention we can get on Craigslist, Twitter, or Google.
Recognizing that both problems with the information-war-end-game (the Pentagon's message and its military staff) are institutional creatures and necessary for the conduct of our national defense (and really long PowerPoint meetings), it's pretty clear that it can only be fixed by means of the post modern economy's dirty little answer to all dirty little post modern business problems: outsourcing!
Dirty, dirty outsourcing.
The Pentagon needs to outsource a Madison Avenue advertising agency to do that which it cannot: give their good work a better message. "Task Force Mad Men" – an elite unit of civilian contracted advertising executives – would do just that. Headquartered in the Pentagon, in a specially designed and smartly decorated corner office, they'd handle the DoD's media-relation woes with ease, humor, and welcomed sex-appeal; all without the burden of such things as honor and quiet professionalism.
Of course we wouldn't want to hinder their creativity with those stuffy Pentagon rules, so they'd be able to wear great suits, drink stiff Manhattan's at 1030 in the morning and chain smoke cigarettes while inventing brilliant ways to sell the plans, policies and events of the U.S. military war machine to both the educated and the drooling.
By their exclusive talents and skill sets (and for the right price) they will be uniquely suited to advertise on behalf of an entire body of government incapable of doing it for themselves. Their job would simply be to articulate to the world what it is the U.S. military does (help when possible, dominate always[2]), and integrate these stories with what it is the public is reading, watching, and thinking we do (blow stuff up). They would exist to achieve the desired end-game in the information war.[3]
Mad Men's Mission: Explain Iraq, and…Everything Else.
Mission 1: Explain Iraq.
The Bush Administration couldn't do it. Iraq was an unpopular war that many Americans disagreed with from the start. But aside from the politics of the thing, the war (all things considered and as wars go) was waged well: a remarkable 3-week ground campaign, a successfully waged counter-insurgency (which, as a matter of military history, is outright momentous), the development of a new army, the construction of a national economy, the birth of an independent judiciary, and the establishment of a Congress and consensual national government were all events that didn't need to happen, but did, largely due to the political agnosticism, professionalism and dedication to mission accomplishment by the men and women of the Department of Defense who served there.
Placing politics aside, and viewing the war in Iraq with the necessary comparative circumstance (that is, from the eyes of a soldier who walked the earth and understood his purpose there in ways the civilian-citizen could not) Iraq was a great success. And as our troops begin their exit from that place this month, they deserve that due respect of what their service meant and has accomplished.
Instead they return to an ambivalent American public largely unaware they were gone in the first place; the media will report on "news" as irrelevant as Bristol Palin's love life and as boring as Tiger Woods' being sorry. Too politically traumatized to say "welcome home" and too anti-Bush to say "job well done," pop-media will not report on our servicemen's return from a 7 year war no one expected them to win anyway.
Mad Men's Mission 1: President Bush Couldn't Explain Iraq Sober. Have a six martini, emergency Crisis-Action-Team-style lunch and explain Iraq, half drunk.
Mission 2: Everything Else.
Next the Mad Men will need to explain everything else. This will be done probably between stages of blacked out drunkenness and hungover self-loathing. They'll need to start with why every Pentagon project is so damn expensive (because it really does take $100,000 worth of vehicle armor to defeat the blast from $100 worth of explosives) and ending with, you know, everything else. And they'll need to do so across the spectrum of popular culture and media and in ways that can be digested, understood and reasoned by the American public. Even to the drooling idiot who just now friend-requested me on FaceBook.
And they'll have to explain other things too. Hot-topic issues like Afghanistan. And less heated and politically mild issues like the repeal of Don't Ask-Don't Tell.
Operations in Haiti are still underway, but Wycleaf Jean's stripper addiction is more of a story than the East Coast MEU's life saving and rebuilding efforts in that country.
What about Pakistan? As I write this I'm sitting off the coast of Karachi in a plastic chair in a tiny ship's cabin that's 98 degrees. 20% of the country is underwater. A dozen helicopters are leaving this ship and the others around us, all to fly north to help save thousands of men, women and children from drowning. Two out of every three Pakistani's "hate" America. Most have never met an American. But they "hate" us. Many Pakistani's secretly believe there is a Marine Regiment somewhere in hiding, just waiting to come and take over their country (which is precisely why my platoon and I are still sitting on the ship and not headed north on the helicopters). And so now, despite their hatred of us, many Pakistanis will meet an American for the first time and will do so with outstretched hand as they're lifted to safety by the brave pilots and crew chiefs that will save them.
Explain that Mad Men! Please explain that, because if you go online right now you're more likely to read about Blago than the DoD's impressive humanitarian efforts here to help save the drowning masses that, up until now, so despised them.
And these are just some of the many stories that must be told and sold to the American people and an audience worldwide.
A Sales Strategy That Might or Might Not Work.
Like any DoD strategy, this Public Affairs strategy is bullet-proof and incapable of failure. And, like any DoD policy, I have a concrete 5-pillared plan of execution and have staffed out the details. So you can read about those later.
MAD MEN 5 PILLAR PLAN OF EXECUTION.
1.) Hire only long-ball hitters. Mad Men style[4].
2.) Spend the money.
3.) Engage the mainstream.
4.) Put an end to quiet professionalism.
5.) Other things I can't think of.
And it's really as simple as all that.
End Game.
While it's hard to say that we're a "nation at war" when the average American is more familiar with what happened in the last six seasons of Lost than in the last 9 years of fighting in Iraq and Afghanistan, it's easy to see we're not the world's favorite. The military certainly understands there's a war going on and we'll all be fine for now (remember our cry: help when possible, dominate always! except in Latin), but for later's sake, we need the drooling masses to know there's a war going also. Which is precisely why the Pentagon must have their Mad Men who will write as well as we fight and deliver their radio checks loud and clear. All this or else some beer drinking bozo from Queens will have the final say – and I was kind of hoping to have the beer-drinking-internet-blogging-bozo market cornered should this whole thing fall thru.
____________________________________________________________________________________________
---
[1] This sentence is not, for the record, well written.
[2] Does anyone know the Latin for this? It could go on the DoD seal.
[3] Their secondary mission would be to look really cool, get bombed and run freely around the Pentagon in the middle of the work day, and later write an HBO miniseries based on events that actually happened. Everything would be free game so as not to inhibit their artistic genius. Except sexual harassment, that would need to be toned down a bit and would be best practiced after hours at their favorite K-Street saloon.
[4] (If at all possible, just hire the actual cast of Mad Men.)

Posted by
Alexander Martin
in
Cyber
,
Marine Corps