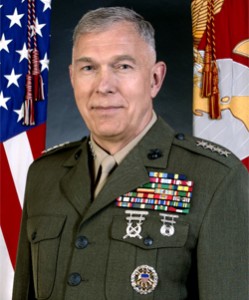 At approximately 1100 today, General James T. Conway, 34th Commandant of the Marine Corps, will relinquish his duties to General James F. Amos.
General Conway was the first Commandant since General L. F. Chapman nearly forty years ago not to have served in Vietnam, and the first Commandant to have had command of Marines in the Iraq war. General Conway commanded I MEF during OIF I and OIF II, during which time the Commanding General of I MEF's 1st Marine Division was none other than MajGen James N. Mattis. The combination of the skill, fortitude, and personal courage of these two men cannot be underestimated when recounting how US forces (with a significant US Army presence) held the field during the dark days in 2004-05 in All Anbar Province. We stayed, and fought, and held, and won because of men such as General Conway, even as voices from all corners told the world it couldn't be done.
General Conway's tenure as 34th Commandant of the Marine Corps has been marked by an unwavering focus on the Marines in the fight, which is precisely where it needed to be. The Marines, from the most junior Private to the senior Generals, are grateful and honored to have served for and with this Warrior.
General Conway also held the line with his convictions as a Marine and a leader, when he must have faced enormous pressure to otherwise relent. He is a Marine's Marine, and he will be missed.
General James F. Amos now takes the con. The wisdom of selection of an Aviator to command the most infantry-centric fighting force in America's arsenal can be debated. But General Amos is a Marine Aviator, and is imbued with the spirit and character that is the hallmark of all Marines, that every Marine is a rifleman, and it is the rifleman who has the hardest fight, and the rifleman who wins us the battles.
General Amos will have the exceptional good fortune to retain the services of SgtMaj Carlton W. Kent as Sergeant Major of the Marine Corps. SgtMaj Kent, whose legacy as a Warrior and leader of Marines is as strong as any Marine, enlisted or commissioned, will continue to be the guidepost of professionalism for our superb SNCOs, NCOs, and junior Marines.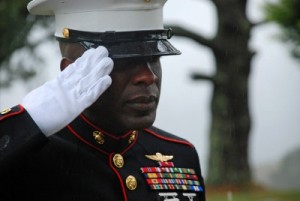 God Bless and Godspeed to General Amos as he begins his time as the Commandant of our beloved Corps.
Fair Winds and Following Seas to General Conway. He has left a deep and indelible imprint on the Marine Corps, and on the many thousands of Marines whose mettle was tested in the furnace of combat under his command and leadership. His place will be prominent in the Corps' legacy of valor. The Warriors always are.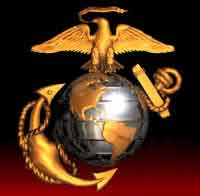 Semper Fidelis.

Posted by
UltimaRatioReg
in
History
,
Marine Corps
,
Navy