This post leads with an outstanding article from Marines.com:
'It's just the brotherhood of the team'
This from the USS Abraham Lincoln:
The USS Enterprise:
USS Scranton (another day at the office)

ADM Miller: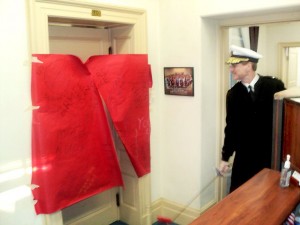 At the invitation of the U.S. Naval Academy Fencing team, superintendent of the academy, VADM Michael Miller, uses one of their swords to cut down a "Go Army, Beat Navy" poster that was found on the door to his office. The fencing sword was appropriately labeled with a note that read "Sir! Cut through the Army's lies."
The Pentagon: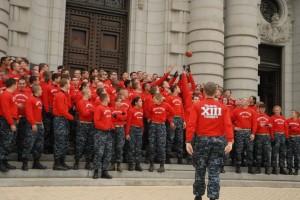 Have some more to add? Post below!
Big Thanks to the CHINFO folks for gathering all of these amazing videos on their Facebook page

Posted by
admin
in
Army
,
Marine Corps
,
Navy