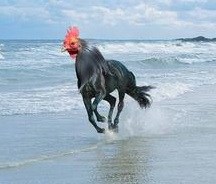 For our 53rd Midrats episode this upcoming Sunday, 09JAN2011 from 5-7pm EST, we are going to have a 2-hr Live Special with an expanded panel discussion.
Mark your calendars; you will not want to miss this. You will have fellow USNIBlogg'rs EagleOne and me, and we'll have some of your favorite guest hosts and regulars; another fellow USNIBlogg'r Galrahn, along with Bryan McGrath, Jerry Hendrix, and Claude Berube, all of whom who you have read here and in Proceedings.
Global security, maritime strategy, the future of the defense budget, and the general direction of the Navy, Marine Corps, Coast Guard, Merchant Marine and all things maritime. Two full, live hours.
Join us live if you can, and pile in with the usual suspects in the chat room during the show where you can offer your own questions and observations to our guests. If you miss the show or want to catch up on the shows you missed – you can always reach the archives at blogtalkradio – or set yourself to get the podcast on iTunes.

Posted by
CDRSalamander
in
Podcasts
Tags:
Midrats