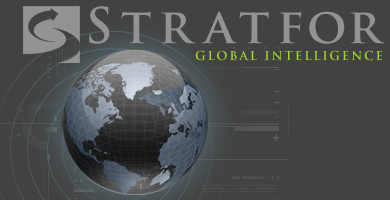 As STRATFOR enters its 15th year, we are honored to begin participating in the discussions and dialog that USNI's blog facilitates. Dr. George Friedman, our founder and CEO and a friend of Tom Wilkerson, was inspired to create STRATFOR in part by the work that USNI has been doing for so long.
What STRATFOR does is approach international affairs, information and analysis through an intelligence paradigm rather than, say, a journalistic one. Our analysis is grounded in geopolitics and for the most part seeks to avoid the proscriptive or normative. Instead we analyze the political, economic, military and geographic limitations on the range of actions available to individuals, organizations and countries around the world. With empathetic analysis we examine the motivations and calculations of world leaders, using both the open source and our own network of contacts around the world. Our objective is to identify the key drivers and defining trends of the international system to not only place developments in context, but to forecast what we expect to happen next for our audience of individual subscribers, the private sector, government, military and the intelligence community.
At STRATFOR, everything we write is collaborative and integrated. For this reason, directing military analysis at STRATFOR in both particularly enlightening and particularly challenging. Just as an adversary must be judged both by his capabilities and his intentions, our military assessments both inform and are informed by relevant political, geopolitical and economic analysis.
My involvement with USNI's blog is an exciting opportunity for me for two reasons. First, I look forward to figuring out just where and how STRATFOR's worldview can support, expand and enrich the depth and sophistication of an already rich dialog. Second, and more personally, USNI's blog offers me an opportunity to examine and reflect — and in some cases even express opinions — on matters that, while fascinating, may not fit with STRATFOR's publishing criteria and requirements for objectivity.
But I must conclude on a more somber note. On Dec. 21, Colonel Ronald A. Duchin, U.S. Army (Ret) passed suddenly and unexpectedly. His loss first and foremost belongs to his family. The U.S. Army and all American Special Forces and Special Operations Forces that followed have a claim to that loss as well. And it is with a solemn pride that STRATFOR also feels the loss of one of its own. As someone who had the honor to know him not only personally but as a mentor, I humbly dedicate my writing here — writing he helped make possible — to his memory.

Posted by
nhughes
in
Foreign Policy