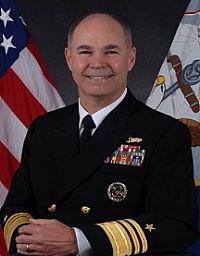 Within the excellent remarks by Admiral Richard W. Hunt, Commander of Third Fleet, who delivered the Keynote Address to open USNI West 2011, was a confirmation of those made by VCNO, Admiral Jonathan Greenert, regarding the ending of the experiment of "optimal manning". While acknowledging that the experiment was not a success, Admiral Hunt somewhat diplomatically refrained from mentioning that the idea was ill-conceived and doomed from the start because it ignored the fundamentals of crewing warships since navies first put to sea.
This announcement will come no doubt as great relief to the Officers and Sailors of the US Navy's warships. Optimal manning was conceived, nominally, as a way to leverage technological advances in training and operation of ship's systems, increase cross-training and resident skill-sets among our Sailors, and reduce the number of Sailors required to crew our warships. Nominally.
It is difficult to avoid the conclusion that the driving force behind the decade-long optimal manning initiative was largely, perhaps almost entirely, budgetary. Even as the bold and optimistic predictions for such components as computer-based training and distance-learning were being touted as major components of this new initiative, the limitations of those avenues of learning were well-known to professions in which personnel were required to master operation and maintenance of equipment. Other indicators provide insight into the mindset that drove the justification for optimal manning. Phrases like "a new world", and "revolution in training" speak to genuflecting at the altar of Transformationalism, in which fundamentals are too often seemingly tossed out like yesterday's newspaper.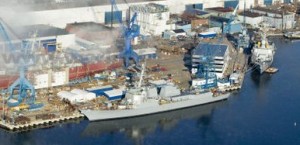 Truly "optimal" manning means enough personnel with requisite training and experience to perform the operations and the maintenance required on each piece of equipment as required by the operating environment, manufacturer's designed maintenance cycle, equipment employment, and usage rate. Compromise on that manning, and the results are quite predictable. The results of the Optimal Manning initiative were indeed predictable, and discussed many time by smarter people than I. Extreme op tempo, lack of depth in critical skills, poor or neglected maintenance, all of which the Navy leadership was warned about, were the results of the "revolution in training".
All of those results happened minus the furnace of combat, where myriad other duties and responsibilities befall a ship's crew, including but not limited to damage control, casualties to crew, long stretches at General Quarters, and countless other tasks that war at sea entails. For a Navy ship, "human integration" is much more than a theoretical model. It is the lifeblood of a fleet ready for war. Sailors must be seen as the Navy's greatest treasure, and not its greatest expense.
The fate of the Optimal Manning experiment is particularly pertinent today, as an underlying theme (and the subject of some very interesting discussion) at USNI West 2011 was one of life with flat or reduced budgets. The temptation will be to try something similar again, a "cost-saving" measure that looks plausible when entered into presentation software and has enough group-think catch-phrases to give it legs. But it is incumbent upon Navy leadership (and leadership DoD-wide, by the way) to remember the REAL bottom line for any policy enforced on the military or any of the individual services is the readiness to fight and win our nation's wars. Violate that premise, and the true costs of such initiatives may be impossible to calculate.
As one very wise sage who frequents these shoals is fond of saying: You don't do more with less. You only do less with less.

Posted by
UltimaRatioReg
in
History
,
Maritime Security
,
Navy