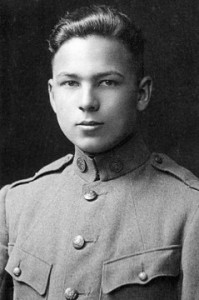 Frank Buckles, the last surviving American veteran of the First World War, has died just weeks after his 110th birthday. Born 1 February 1901, Buckles had lied about his age to join the Ambulance Corps, where he served on the Western Front. He was one of nearly 5 million Americans who would serve in that war, a war in which 118,000 US servicemen would be killed in action in a little over seven months of combat.
Between the wars, Buckles found himself in the Philippines, where, in 1941, he was captured as a civilian by the Japanese. He spent three years as a prisoner of the Japanese before being freed. Read the rest of the story here.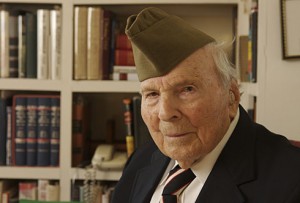 And so America's participation in the Great War, the unprecedented slaughter which perhaps more than any event still shapes Western consciousness, passes from the vivid color of eyewitness recollections of her veterans, into the sepia-toned images that populate the pages of history.
God rest the soul of Frank Buckles. His comrades await his presence no longer.

Posted by
UltimaRatioReg
in
Army
,
Foreign Policy
,
History