The U.S. and its NATO allies are now through three full nights of the air campaign over Libya, and approaching their fourth. They have once again demonstrated that given uncontested access to regional air bases that they can conduct a coordinated, complex air campaign to suppress enemy air defenses; target command, control and communications nodes and take out military vehicles in the open. But now that this has been achieved, and as the United States prepares to hand command of operations over to its European allies, the apparent lack of a consensus on military objectives or wider political goals begins to evolve very quickly from abstract down-the-road issues to more tangible and pressing questions of 'now what?'
CDRSalamander laid out these questions out on Sunday. With the air campaign now well underway, we're beginning to see additional indications relevant to some of these questions. Most stark regards the opposition forces in the east, which even before the announcement of a NFZ never proved capable of mounting a coherent military opposition to the advance of Gadhafi's forces — their defensive lines collapsed as he drove eastward. Even now, after three days of air strikes against his positions between the rebel capital of Benghazi and the town of Ajdabiyah, the rebels proved incapable of retaking the town and again had to retreat under fire from Gadhafi's forces. There is little indication thus far that their problems are advanced enough that even close air support coordinated by western special operations teams can make a difference. They lack the basic cohesion and organization as well as competency and proficiency in basic military operations — much less the ability to organize logistical support for a sustained push across the country. What it would take to get these forces to the point that they could defeat better-trained forces loyal to Gadhafi that have proven committed and capable (in a way that was never dependent on the limited harassment of what remained of Gadhafi's air forces) and are now dug in and taking shelter in built-up urban areas. This is simply not something airpower alone is capable of resolving while at the same time doing its best to keep civilian casualties to a minimum.
This raises an even more important point. Not only has the west intervened in a civil war — with all the attendant uncertainties that CDRSal identified, as well as the likely attendant further deterioration of the humanitarian conditions on the ground without forces in place (or even the political consensus to be ready to deploy those forces). But it has stepped into a very messy situation where all manner of Libyan tribal, societal and personal divisions are boiling to the surface all at once as Gadhafi's four-decade control over the country is finally eroding. That intervention entails picking a side, and we did not pick the side that is capable of unifying the country militarily with minimal support.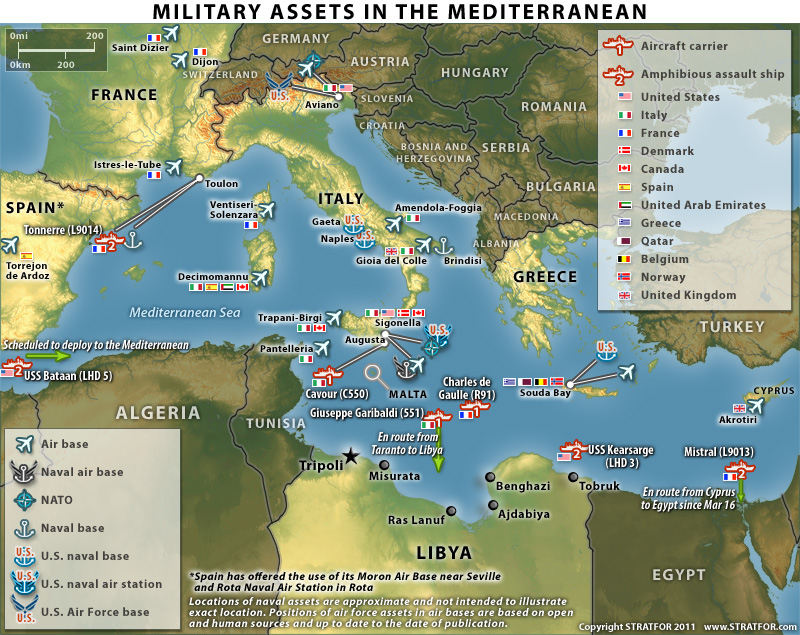 Instead it appears to have intervened based on the west's perception of the unrest that has wracked the Middle East and North Africa in 2011. This perception is based on an idealized but flawed narrative of what has happened in the region, a narrative that suggests that these strong men — from Gadhafi to Mubarak — are the only thing standing between liberal masses yearning to be free and democratic countries that share basic western values. In reality, it is often far from clear that the opposition to these regimes has much at all unifying it other than opposition to the regime itself and there are strong illiberal, non-secular and conservative strands that underly many of the demographics and political forces at work.

Posted by
nhughes
in
Air Force
,
Aviation
,
Foreign Policy
,
Hard Power