Announcing the 137th Annual Meeting of the US Naval Institute: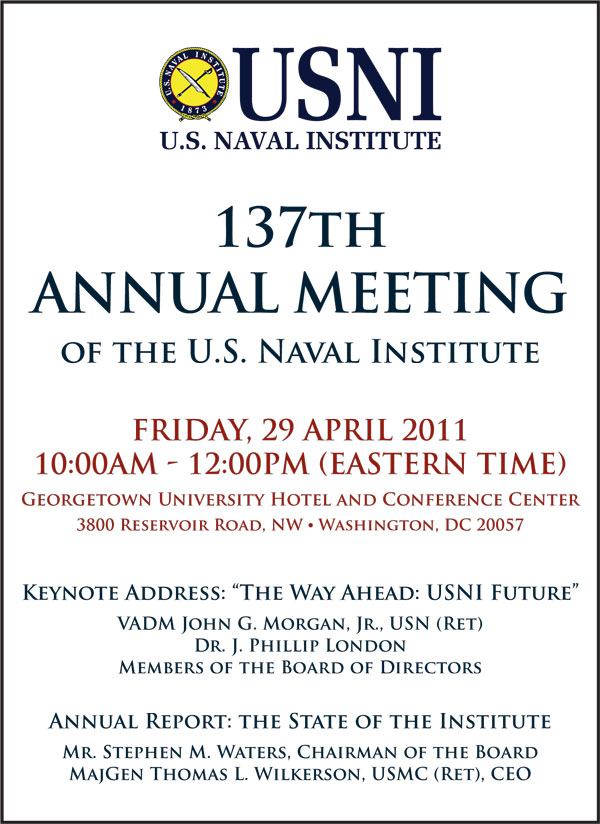 More than ever we need you there, in person, at the meeting. I'm going and have registered – registration is free (but required) for USNI members. See you there.
w/r, SJS
P.S. Don't forget to vote – while the Board of Directors may have stated the intent to "delay any change in the Institute's mission statement whatever the outcome of the balloting", balloting nonetheless continues and it is important we follow through to help establish the grounds for the forthcoming "wide-ranging and fully open debate led by the membership." Vote here.
(cross-posted at steeljawscribe.com)