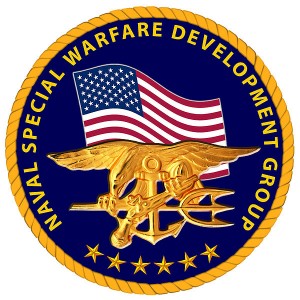 The last 14-hrs have been a good one for our side in the long war against Islamic extremism. For over a decade, legion of professionals in and out of uniform have been trying to gather enough information on Osama bin Laden to give our leadership an opportunity to bring him to justice. Especially since 9/11, finding this man has been a career field of its own; success is sweet. This is their moment.
In the first wave after the word came out we have seen euphoria, pride, and thanks to all of those who executed an almost flawless mission. Every individual in this chain of professionals can take pride they truly were part of an important event in this war – and reminded the world again the capabilities of our nation's military when opportunity meets preparation. No other nation could have done this.
Everyone, I hope, is taking time in their own way to bask in this first wave. From the MIDN at Annapolis, to NYC, to the people on my street who were lighting off fireworks at 1am – it was good to be able to celebrate. Enjoy the wave while you can – for most it will peak this afternoon – after that, we need to ponder the second wave.
The second wave is sober reflection.
As the adrenaline wears off, the coffee kicks in, and the mind starts to sort things out – certain facts should come to the front of the sober mind.
Check the Operational Diagram. This is not an end state. This is not a "mission accomplished." This war is not over. Osama's death is a decisive point – in a way an inflection point. In both a practical and symbolic manner, his death is a victory for us – but only in the proper context. Osama started a franchise operation. When Ray Kroc passed – McDonalds did not go away. There is much more work to be done – this is no time to rest, as the enemy will not rest.
Review your Sun Tsu. Though we can define it in any way we wish – often times you are in a war that is defined by your enemy. He wages war for his own reasons, so you need to recognize that so you know the war you are in. This war did not start with 9/11, and it doesn't end now. This is not a global war against terror – terror is only a tactic. This is a war of culture, religion, world view, and grievance. This is a war with an enemy working within a decentralized, distributed network of command and control – regenerating, morphing, and regrouping with remarkable effectiveness. Their end state is nothing less than the destruction of your culture and way of life. Some may hope that Osama's death will roll up terror, but hope isn't a plan and that isn't how this war will end. Hopefully we snagged enough paper and electronic records at the compound along with his body that we can roll up a lot of Osama's organization, but that is like picking crabgrass out of your yard by hand – effective in a fashion, but not a cure. The weeds will come back.
From FMJ to Tinfoil. Osama body is now in the possession of Hagfish – yet we need to watch how his legend morphs. Most of his followers live in cultures that are soaked in conspiracy theories. Nothing is as it seems, and behind every clear act there is really a back story of intrigue and deceit. With no body to examine – conspiracies will flourish. Take the JFK assassination industry here and add a couple of decimal points, then you might get close.
Face and Payback. Things may tamp down a bit as lower level commanders hit the mattresses to preserve themselves until they know the extent of what we got from the compound. Others may want to get revenge for their commander directly or if they have access, they may pull the trigger on sleeper cells. Hard to know, but we should expect that with the killing of their figurehead – the enemy has an extra motivation to get revenge for losing face. Hope that they are too busy saving themselves to plan external operations in the near future – but be prepared for the fact that they can run operations as well as they did in 9/11 and they are a very patient lot.
There we are. A good day. A great day for our Navy SEALs and their supporting commands in Southwest Asia. It is good to remind others about our reach – this is a good Ref. A.
We also need to give a nod to the Commander in Chief. I am sure he was counseled about Desert One. Some probably advised him to go the route of bombing and cruise missile strikes. He didn't do that though. Some group in his/our national security team briefed him on what was needed – up close and personal with terminal effect. He approved that action – high risk, high reward. Right call – right outcome.
There is another practical take-away as you get through the second wave – another lesson identified for the professional. Technology has its limits, as do precision/smart weapons. Since Publius Horatius, Spurius Lartius, and Titus Herminius Aquilinus stood at the head of the Pons Sublicius – it has always been a man at arms closing the enemy face to face that makes the difference – everything else is supporting arms. This century it was true with Saddam, his sons, and now Osama.
War is not new. It never has been. It never will be. Tools may change – but the essentials remain.
Celebrate, but prepare.

Posted by
CDRSalamander
in
Hard Power
,
Navy
,
Travel
Tags:
Pakistan
,
SEALS
,
terrorism