Most recently, the question has been asked by CNN's Fareed Zakaria, on today's segment of his show, GPS. With retired Air Force General and former CIA Director Michael Hayden as his guest, Mr. Zakaria asked the question whether, given Osama bin Laden's massive compound in Abbotabad, the suspicious activity surrounding that compound, and its location in a heavily military town just a couple miles from Pakistan's Military Academy, is the statement of the Pakistani Government to the effect that they didn't know bin Laden's whereabouts a credible one?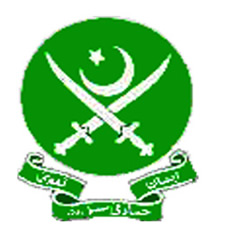 General Hayden's reply was telling. His take was that such an assertion was not, in fact, credible. "Strained the limits of credulity" was Hayden's phrase. General Hayden did, however, hint obliquely at the real problem that exists within Pakistan. That is, that Inter-service Intelligence (ISI), and in some cases, the Pakistani Army, are both to perhaps a much greater extent than realized, powerful entities independent of the Pakistani government. Significantly, the Chief of Staff of the Pakistani Army, General Ashfaq Pervez Kayani, is the former Director General of ISI, and his record in that position is checkered, to say the least. Whether this lack of government control is a situation that is embarrassing to Pakistan, or whether it provides a convenient "plausible deniability" for Musharraf's Zardari's government, or allows Islamabad to play both ends against the middle, is unclear. All may simultaneously be true to a greater or lesser extent.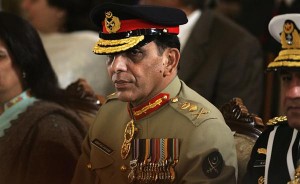 The exploitation of the intelligence bonanza from bin Laden's compound could answer some questions, namely how deeply involved in sheltering bin Laden the higher ranks of the Pakistani Army and ISI might have been. Either way, the situation presents a considerable problem for the Obama Administration, as it did for his predecessor. President Obama and his national security team should follow the advice of General Hayden from this afternoon's interview with Mr. Zakaria, and "go where the facts lead them". I hope they will do just that, and must believe they will.
Whatever the public statements of the Obama Administration regarding Pakistan and its role in bin Laden's protection, one has to look carefully at what those statements DO NOT say. For there can be little doubt that the suspicions that began with Colin Powell's trip to Islamabad in the wake of 9/11, suspicions regarding the reliability of Pakistan as an ally and of Pakistan's complicity in sheltering and assisting Al Qaeda and Taliban insurgents, have been more than justified. Behind the scenes, that suspicion was the reason that the Obama Administration likely informed Pakistan very belatedly, if at all, regarding the May 1st operation. Which, given Pakistan's divided sympathies and duplicity in the War on Terror, was the key call to ensure mission success.

Posted by
UltimaRatioReg
in
Air Force
,
Army
,
Aviation
,
Foreign Policy
,
Hard Power
,
History
,
Homeland Security
,
Marine Corps
,
Navy