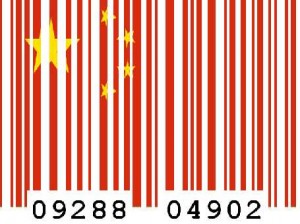 Interesting, if not surprising news from SecurityNewsDaily. Also not surprisingly, the PLA has an innocent explanation:
The elite cyberwarfare unit of the People's Liberation Army (PLA) is called the "Online Blue Army," the People's Daily Online reported. It is tasked with enhancing Chinese troops' military training and network security, Ministry of National Defense spokesman Senior Colonel Geng Yansheng said.
Which most in the know are probably not buying:
China's suspected participation in recent high-profile cyberattacks against, among others, Google, Morgan Stanley and DuPont, however, have security experts doubting the intentions of the PLA's "Blue Army."

George Smith, senior fellow at GlobalSecurity.org, told SecurityNewsDaily the creation of the elite military unit "offers a resource" for more Chinese-borne cyberattacks. Establishing a cyberwarfare military unit, Smith added, "provides a piece of convenient rationalization" for other nations to create similar teams.
Smart money also points to extensive Chinese fingerprints on North Korean network disruption efforts in South Korean and US networks.
The maritime challenge which The People's Republic of China poses to US interests worldwide is but a portion of a great national effort on the part of the PLA and Red China's government to gain the oft-stated goal of supremacy. Chinese intentions were spelled out a dozen years ago, in a road map that, with respect to disruption of US critical information infrastructure, the PLA has followed with remarkable fidelity.
Chinese capabilities are far in advance of what is generally acknowledged by either side. As are the resources and intellectual capital being dedicated to the effort. For all of the discussions of China's new appreciation for Mahan, they have been downright Clausewitzian in developing their "admixture of other means".
***************************************************************
Update: Interesting article in the Wall Street Journal by Richard Clarke, former cybersecurity adviser and National Security Council adviser for three presidents. He makes the point about the US power grid that, before being reported by WSJ in 2009, was only talked about in hushed tones behind closed doors:
In 2009, this newspaper reported that the control systems for the U.S. electric power grid had been hacked and secret openings created so that the attacker could get back in with ease. Far from denying the story, President Obama publicly stated that "cyber intruders have probed our electrical grid."

There is no money to steal on the electrical grid, nor is there any intelligence value that would justify cyber espionage: The only point to penetrating the grid's controls is to counter American military superiority by threatening to damage the underpinning of the U.S. economy. Chinese military strategists have written about how in this way a nation like China could gain an equal footing with the militarily superior United States.
With all the debate about "Acts of War" in disruption of the information system realm by an enemy of America, the matter will come down to the yawning chasm between what you can believe with certitude, and what you can prove. Attribution for a "digital Pearl Harbor", a decade-old phrase making a bit of a comeback, will not be as easy as spotting the red discs on the wings of the torpedo bombers….

Posted by
UltimaRatioReg
in
Air Force
,
Army
,
Books
,
Coast Guard
,
Foreign Policy
,
Hard Power
,
History
,
Homeland Security
,
Marine Corps
,
Maritime Security
,
Navy