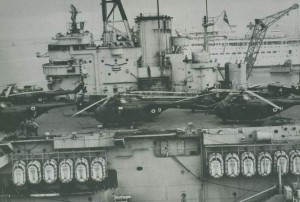 It is a steady, unending – yet poetic chant.
Analysts say the French military is in crisis, strained by restructuring and budget cuts, and tested by three simultaneous conflicts abroad.

Not since the early 1990s, with Bosnia and Rwanda, has the French military been so stretched. "France no longer has the military means to match its political ambitions," ran a front-page headline in newspaper Le Monde. And recently, a French admiral was admonished for saying the country's only aircraft carrier could be nonoperational for all of 2012 if it did not return from the Libyan coast for maintenance.

That's an exaggeration, says Jean-Pierre Maulny, of the Paris-based International Strategic Research Institute. But Maulny says it will be hard to keep this momentum up for the long or even the medium term.

"It's true that the Charles de Gaulle needs routine maintenance, and while we have enough pilots to continue flying sorties over Libya, we cannot for the moment train new ones," Maulny says. "The intervention in Libya is led by the Europeans, and countries will start dropping out and public support eroding if we do not find a political solution soon."
Stalemate and political crisis. Never a good combo for European military adventures. Didn't I mention a "whiff of the Suez Crisis" five months ago? Nevermind.
There were two things that surprised me early on in this whateverwearecallingit; 1-we would hit ground targets early and often – eliminating a need to even worry about the Libyan Air Force after a few days; 2-that the French would go in at such a heavy level. I think we can thank SECDEF Gates for making sure this went strong early – and the French for showing leadership.
BZ to the French, but the French Admiral in question, Admiral Pierre-François Forissier, is exactly right. The Spanish carrier is enjoying tapas somewhere, the British no longer have that capability, and after a strong start the Italians have left for coffee. The American aircraft carriers are off doing other things.
That leaves one French carrier to do the heavy lifting. As anyone who has been on a carrier knows – you need to come in after awhile. No one is there to take her place with a French flag.
A good reminder to all as we look to cut – one carrier isn't really one carrier. For any kind of sustained operation – it is but a fraction of a carrier presence. If a nation needs a sustained presence, especially any one that has a respectable operational tempo, you need a bench.
The French have done well, no one should think anything of Big Charles leaving station when she does. As for the Libyan muddle itself, I'll let Admiral Mullen, repeating what he has said since April, speak for me,
"We are, generally, in a stalemate," Joint Chiefs of Staff Chairman Mullen told a press briefing in Washington billed as his last before retirement.
As the Europeans one-by-one fall off and the Gadaffi family holds on through SEP – then what does that stalemate become? Where does "luck" go in one of our Lines of Operation?
Rhyme. Always rhymes.

Posted by
CDRSalamander
in
Hard Power
Tags:
Aircraft Carrier
,
France
,
Libya