We're talking about the time the French fleet . . .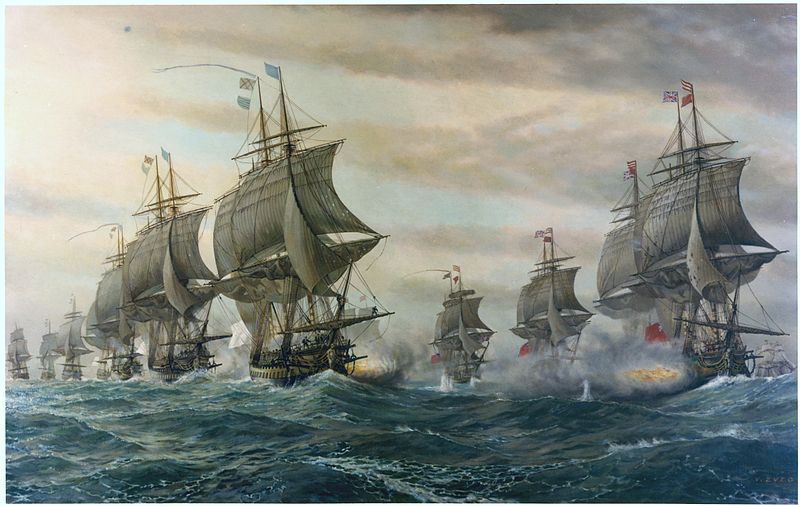 Yes, the French fleet!
No, it was more of a skirmish at sea, but . . .
230 years ago. Off the Virgina Capes.
Maybe the most important sea action in our history?
Read about it at "The Pivot Upon Which Everything Turned".
Or my humble offering here.
Oh, that quote in the title? From A History of Sea Power.

Posted by
Mark Tempest
in
History