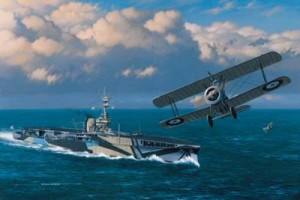 Dots, dots, dots. Everyone likes to play connect the dots, especially after the fact when it is nice and safe. What is thought clear in hindsight is often not hidden at the present – it is there. Not as clear as the monday morning GOFO would have you believe – but it is there.
Some see it – or at least bits of it
. The final form is rarely known by many – and even up to the time of unveiling; except for those who execute it, doubt remains for most.
It was all there; the Tondern Raid, to Billy Mitchell, to the Attack on Taranto
; LCDR Genda wasn't the only one to see it.
Examples abound. Big issues and small. Little things like RPG cages forgotten at the end of the Vietnam War until the Iraqi occupation. The South African Army vets from the Apartheid Era would tell all you needed to know about IED if you asked. We knew the vulnerability of the Humvee after Somalia in the 1990s – no excuse really for hillbilly armor over a decade later.
The World Trade Center was attacked once before 11 SEP 01. New methods from the Tactical, Operational, to the Strategic rarely appear as a bolt out of the blue. They are tried out. They are exercised – heck they are even written about and mentioned in conferences sometimes for decades prior to their explosion on stage.
All you have to do is listen. It's there.
What are we moving forward on – what are our "long poles." Networks, navigation, communication. Drones, UAS, off-site analysis. Reach-back.
NIPR, SIPR, VTC, broadband, UHF, EHF, downlink. Take you pick. What is your offline backup? How long will you be down? C4ISR – really? Complacent? Content? Assumptions? Branch Plan?
What worries? What warnings whisper at us?
Chinese hackers are suspected of grabbing the reins of four US government satellites in 2008 potentially crashing them to Earth or stealing valuable information, more than once.

NASA admits one of the two satellites was temporarily accessed twice in the summer and fall that year, though would not comment on the other.

'While we cannot discuss additional details regarding the attempted interference, our satellite operations and associated systems and information are safe and secure' NASA Public Affairs Officer Trent J. Perrotto said in a statement sent to Talking Points Memo.

According to the draft report, however, two satellites were infiltrated four times in 2007 and 2008 for 12 or more minutes.
Of course – what would divisions of battleships ever have to worry about a few canvas string bags with small little bombs? Don't be silly. We have the war winning technology, don't 'cha know.
The socially awkward and their fetish-toys are not where serious career minded professionals invest their time. Leave those playthings for others; maybe those university libraries full of Chinese students is a place to put those silly ideas. We own the electronic spectrum and space anyway, right? What danger is there to all our transformational, network centric concepts.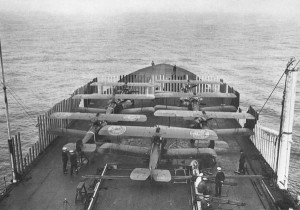 Posted by
CDRSalamander
in
Cyber
,
Innovation