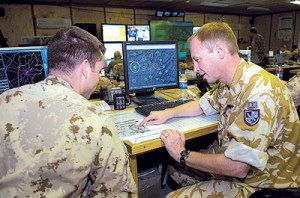 It is always difficult when people you greatly respect find themselves in conflict; physical or in this case intellectual. Then again, it can be very healthy to the larger effort.
In a great example of "creative friction" at its highest level of practice, we find ourselves with the authors of Red Star Over the Pacific
 on one end – and a great naval mind, Dr. Norman Friedman, on the other.
In the latest edition of the U.S. Naval War College Review in an article titled The Tip of the Iceberg, Norman Friedman reviewed Toshi Yoshihara and James R. Holmes's book mentioned above.
Not very happy with his review, to say the least, Toshi and Jim responded in The Diplomat with a counter article, The Meaning of Sea Power.
I think good people can fall on either side of the arguments presented – and I encourage you to read both articles to decide for yourself even if you have not read the book in question. That isn't what this post is about though.
In their response to Dr. Friedman, the authors brought up a topic that will have everyone with an Operational Planning background nodding their heads. Especially those who have taught Operational Planning or better yet have had to lead an Operational Planning team – their words will ring true, and might even open up a scar or two – or even trigger a migraine.
Friedman's worst sin, though, is to succumb to (if not revel in) what the late Michael Handel termed the "tacticization of strategy." Battlefield commanders and many civilians are prone to become spellbound by technological and tactical wizardry. In so doing, they lose sight of the higher – and ultimately decisive – levels of competition and warfare. Since World War II, observes Handel, "technological means have started to wag the strategic dog." Andrew Krepinevich strikes a similar note in The Army and Vietnam, faulting the U.S. Army for prosecuting a "strategy of tactics." U.S. forces seldom lost a tactical engagement with Vietnamese regular or irregular forces, yet they were unable to derive strategic or political gains from these engagements. Conflating equipment and tactics with strategy rendered an unbroken string of battlefield triumphs largely moot.
Knowing your place; a concept even more difficult to accept in the era of the "Strategic Corporal" and all the implications of it. To keep your place takes discipline, knowledge, and better yet a command climate that allows someone to pull you back when you drift away from your proper place.
Strategic planning does not need to concern itself with tactical details (AKA 3,000 nm screwdriver) if all three levels function properly. Not just a Strategic level problem, the temptation is even greater at the Operational level where the tendency to drift down to the Tactical is greatest. People plan where they are the most comfortable, and if you just came back from the Tactical level and haven't mentally adjusted to the fact you now have to think and plan at the Operational or Strategic – you are setting yourself up for disruptive planning, intrusive direction & guidance, and eventually Tactical level paralyses.
Worse that that – if you are in a decision making position at the Strategic or Operational level – and you are not doing that job from that perspective – who is? The answer is, no one. That is where historians have their fun.
Adding to that problem is the amplifying effect. A poorly constructed or ill-disciplined Strategic guidance results in disjointed and inefficient Operational level direction & guidance. That in turn leads to Tactical anarchy. Where does that lead? Well, not to the "W" column.
Fun stuff … fun stuff. As a side note, if you are interested in hearing the authors discuss their book and China in general, EagleOne and I interviewed them back in Jan; you can hear the archived show here. We've also interviewed Dr. Friedman twice, once in 2010, and again earlier this year.

Posted by
CDRSalamander
in
Books
Tags:
China
,
Midrats
,
Operational Planning
,
Strategy