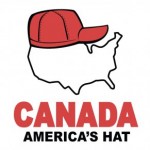 History shows that the national mood determines spending priorities as much if not more than even economic needs. In a representative republic, our elected officials respond to the mood and desires of their constituents in fits and starts – but usually head in that direction.
If you are making long-range plans, like military budgets and systems development, to avoid spending time and money on systems that Congress or a future Pentagon will never support for production – because they don't meet the mood and direction the nation is going – you need to make sure you can see the big picture.
To do that, you need to make sure you are not stuck in either group-think in your small circle, or worse than that – have tunnel vision such that you are unaware of what is going on around you.
A nation and a society can often have trouble with self-reflection. In the national security arena, a professional must make the effort to read widely and deeply; seeking out not just like-minded ideas, but even more importantly contrary ideas. Better than that, make an effort to read foreign sources of opinion and analysis.
Where do you look? Well, if you want to get an outsider's view, the Anglophere-centric The Economist is good. The English version of Der Spiegel works. The major British papers and their English language counterparts from Japan, Singapore, Al-Jazeera works too. Everyone finds their mix.
There is no nation that is more like the United States – and therefor more likely to pick up our nuanced trends – than our friends to the north, Canada. Some don't really "get" us – but our fellow North Americans usually do.
You could do worse than to take the time to listen to a relatively objective opinion from a friend. The Canadian Conference of Defence Associations Institute (a non-partisan think-tank) has its strategic assessment out. It is well worth your time to read the whole thing, but the opening section on the United States has an interesting hook;
Americans are war-weary, disappointed with what has been achieved at great expense, and feeling exploited by ungrateful allies. Debate is intensifying over how national interests should be defined and the degree to which the security of Americans requires expenditure of lives and treasure in faraway places. There is a rising mood of disengagement which will translate into actual disengagement in selected areas no longer deemed to be in the national interest.

There will be no going back to Iraq whatever happens and 2012 will feature continued drawdown of US forces and involvement in Afghanistan. The Administration will find it very difficult to send forces anywhere in 2012 unless the security interests of the United States or those of its closest friends and allies are openly threatened or humanitarian needs are overwhelming. With the economy improving but remaining fragile, the United States would be hard pressed to finance or gain public support for any new foreign policy or defence initiative not directly in support of the supreme interests of the country.

In the event Washington cannot avoid sending forces into harm's way in 2012, there is every indication the Pentagon would want any engagement to be short and sharp, with objectives which are as narrow and clearly defined as possible, and with little or no chance of stretching into a lengthy and complex intervention of the type which characterized the Iraq and Afghanistan campaigns. One should expect the Administration's posture to prefer persuasion over force and, when diplomacy and sanctions fail, to favour the employment of military force with as much precision as possible.
If they are correct – what are the implications for the defense budget and the Navy-Marine Corps team? Are we training and equipping our forces to be ready for this in a shrinking resource environment? Are we adjusting our manpower allocations to ensure that the "high-demand-low-density" assets will be there in the right amount, or will they be put under the same haircut as everyone else?
If the American public's mood continues along these lines – are we being realistic on what kind of budget we will have in 10-years? Are we being too optimistic, too pessimistic – or just about right?
Having served with the Canadian forces, have Canadian friends, and heck – even took the family to Canada for our summer vacation last year, I admit to being a Canadaphile – as a result, agree or disagree, I always give them a good listen.
This time, I think they about nailed it.
Hat tip T.E. Ricks.

Posted by
CDRSalamander
in
Foreign Policy
Tags:
budget
,
Canada