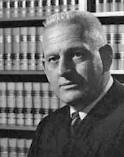 A two-sport athlete at UCLA, playing in a Rose Bowl with the football team. An all-conference catcher in baseball. He was a teammate of Jackie Robinson in both sports.
A Los Angeles Police Officer, a Detective, and a prosecuting attorney.
In fact, he was the lead prosecutor who was responsible for the conviction of assassin Sirhan Sirhan.
Appointed by Governor Ronald Reagan to the 2nd District Court of Appeals in 1970, retiring in 1990.

Except that Lynn "Buck" Compton achieved his greatest fame at age 80 for his wartime service with Dick Winters' Easy Company 506th PIR, of the 101st Airborne Division. The magnificent HBO miniseries "Band of Brothers" immortalized the men of Easy Company, 1st Lt Buck Compton among them.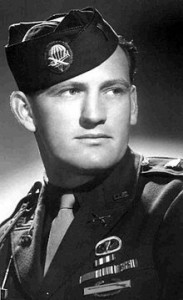 Lynn "Buck" Compton died on February 25th, at the age of 90.
Our nation is poorer for his loss.
h/t B5
Yes, Byron, CURRAHEE!
Well-said.

Posted by
UltimaRatioReg
in
Army
,
Books
,
History