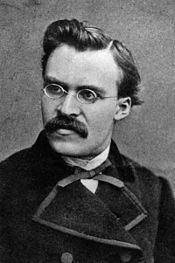 As a general rule, no matter how bad I, or others around me may feel, I find the use of overly sensitive, politically correct feel-good-isms to band-aid the moment a totally insufferable social exercise. This is an essay about my hatred for those language band-aids and those that use them…it is also an essay that presents a positive leadership solution that, like all leadership solutions I have used or continue to use, I have blatantly stolen from someone much smarter than myself.
A based on real-life example of someone I hate using false-language to assuage a real problem.
Situation: John loses his job. Meets his buddy, "Guy", at the local Starbucks. "Guy" is a save-the-world from his air conditioned apartment on his MacBook Pro type. John is an urban laborer. Not a lemming. Just a normal guy. John tells Guy that he just lost his job. Guy provides his Oprah Winfrey-widsoms.
(John listens)
"Well, John, man, that's tough, but, ya know, what doesn't kill you makes you stronger."
(Silence)
They both take a pull from their $4 concoctions and stare at the hot barista, thoughtfully. John leaves with a shrug having gained nothing from Guy's kind words. Guy feels better about himself, opens his MacBook and blogs about places he's never seen.
The problem with Guy's feel-goody response (there are many) is not only that it was a corruption of a very important aspect of Nietzsche's philosophy, but also that it was just plain stupid.
Nietzsche's point was, ultimately, arguing that suffering is an imperative, not something that could or should be avoided, but rather that it is a natural life's event that must be endured, embraced and overcome. To the point of being really stupid, Guy's feel-goody adage-du-jour is so fantastically obtuse that he actually believes that John, who has a wife, two kids, a mortgage, and a mother with cancer that he is supporting, will actually find comfort being reminded that he is not, at this moment, actually dead. Thanks Guy, that helps me out a lot right now. You're really stupid. I don't need sympathy. I need a job. Also, your blog sucks.
I don't say all of this because I'm cynical – I say all this because I'm a believer. I'm a believer in the good fight; I believe that humans can endure, and things can work out, if and only if we admit that it's not going to be easy. And that's why I hate Guy…
Such careful idioms and soft expressions are self-serving, indistinct and just plain boring. Feel-good words spoken to instantly connect with another in pain, sadness, or misery do much less to inspire confidence and much more, I think, to highlight a human being's emotional ineptitude, in general, and our cowardice of character, specifically.
Better I think to shrug when we don't have the answer and tell that person "I'll be here for you" than to deliver a professorial speech on why "everything is going to be ok." I say this because, well, everything is probably not going to be ok. Everything is probably going to be very, very bad. And no, it will not get better soon. Bad things usually get worse (much worse) before they get better. And isn't it better to hear this from a friend? Or at least NOT hear that things are going to be just fine?
Such undemonstrative word fluff is predicated on the (incorrect) belief that everything in life (literally, every single minute) is supposed to be 'great!' (as if being 'ok' or, just plain 'good' means an unacceptable slip into some state of pre-depression) – this all firmly rooted in the (again, incorrect) belief that the state of nature is, in fact, one of disco, leisure suits, and Picardy breezers (or whatever your particular Utopia might be).
If I tell you that I'm having a bad day, your anemic moralizing does nothing to help me limp into the next minute of my life, collect myself, listen to my heart, gather my strength and continue the attack…that's what dogs, stiff cocktails and old country music is for. I don't expect you to have the answer, I just expect you to listen and pay for this round of drinks.
What's even worse than the language fluff itself is when the person spewing the toxic blather actually believes that what they're saying makes sense. I'd much rather be lied to for the sake of decorum than preached to for the sake of redemption – but I will listen to both forms of nonsense if you are buying the drinks.
All this leads me to the point of this article: if not PC-sensitivo, then what?
I found the answer to this question in the same place that I found the answer to most of life's most important questions, in the Marine Corps.
In early 2006 a team of two traveling missionary-visionary-activist-adventurer-patriots came to our combat outpost along the Euphrates. We were all uniquely struck by these two men's pluck and character. I attended their sermon, despite the fact that I hadn't been to church since I was a child. They delivered a fantastic talk and what I took from that day I'll never for the rest of my life forget…
Prior to their arrival that winter, I was a young lieutenant having trouble dealing with the grumblings of the junior Marines. I didn't like to hear complaining, and it really angered me. Problem was, much of what the grumblings were about were legitimate complaints. I decided I didn't want to hear it anymore, so I told my squad leaders to make sure no one complained around me. And the Marines, being the disciplined warriors they are stopped complaining within earshot of me. Ah. Much better. No more complaints from the men. (Personal leadership failure #254 that deployment = make decisions that make you "feel better" and leave your men feeling worse.) I'd walk around before a patrol, "hey there, Lance Corporal So-and-so, how are you today?" "Just fine, sir," he'd reply. "Fantastic. Fantastic." Then we'd push outside the wire into the strange world we were in, me feeling great about morale, country and Corps and that young Marine feeling terrible and sad because he'd just found out his fiancé was sleeping with the entire starting line up of the AA baseball team in his hometown.
And then I went to that talk by those two traveling missionaries. They told stories about their work in Africa and South America. They regaled us of adventures about some of the most poor and desperate people in the world and how, ultimately, it was a positive attitude and a certain honesty that led them to drive forward. Then they told us one of the most important leadership tools (and life lessons) I have ever heard: "and that's just the way I like it!"
What does it mean?
Whenever a person has a complaint, they can tell you. Anything. Any complaint under the sun. The only catch is that they have to follow the complaint with the robust and positive affirmation: "and that's just the way I like it!"
I loved this avowal! It was strong. It was exciting. It was revolutionary.
I rushed to my squad leaders and told them that anyone in the platoon could now say anything about anyone or anything, just so long as they finished it with, "and that's just the way I like it!"
It changed our attitudes, lifted our spirits, and was, in my mind, a combat multiplier.
"Hey Lance Corporal So-and-So, how's your day?" "Oh, sir, you know, I haven't seen my friends or family in 200 days, my old man just lost his job, my boots melted to the asphalt yesterday and I'm about to go on a four hour patrol in 120 degree heat on the most heavily mined city in the world – and that's just the way I like it!!"
"You don't say! Well, have a good patrol."
And then, not being able to do anything about the weather or his father's job, my platoon sergeant and I could go and put in the paperwork for some new boots.
The Marines now had a vehicle that they could use to voice honest concerns, worries and complaints and get some of that darkness off of their chest, and I not only had the benefit of hearing those complaints as their platoon commander (and thus could be a better steward to them) but also had the advantage of not having to hear their complaints as complaints – they were now, somehow, an aggressively positive affirmation of what Marines believe anyway. That IS just they way we like it.
And so, in a world full of feel-goody false wisdoms and soft band-aid approaches to real problems, I recommend the actual "that's just the way I like it"-wisdom of two pretty fascinating adventurers. It worked for us in combat. And it works for me today.
And in this way the philosophy of the Marine Corps, the traveling adventurers and Nietzsche are uniquely analogous…they did not promise us a rose a garden. We didn't get one. And that's just the way we like it.

Posted by
Alexander Martin
in
Marine Corps