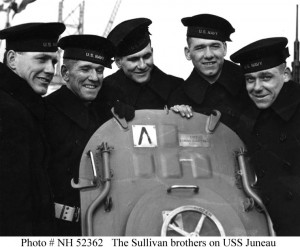 I think it safe to say that one thing almost everyone who comes by USNIBlog shares is a deep and abiding love and respect for our maritime heritage and the exceptional record history made by those who came before us.
Without its history, a organization is ungrounded and without a baseline to reference. In that light, what are we to make from paragraph 2 of the Navy IG's Command Inspection report from AUG 11 (you can get the entire document here) ?
Three core mission areas are at risk in the future because of facilities challenges, command practices and resource constraints. … the perceived quality of work life at NAVHISTHERITAGECOM is the worst we have observed since NAVINSGEN began collecting such data in January 2006.
Give it a good read.
What is going on? An internal battle over the direction of an organization that has leaked in to a Command Inspection, or is something this important broken?

Posted by
CDRSalamander
in
History