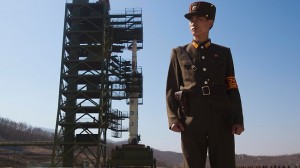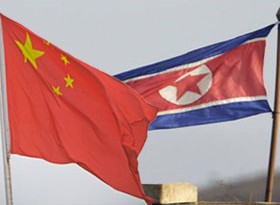 In testimony before the House Armed Services Committee yesterday, US Defense Secretary Leon Panetta left little doubt as to whether the People's Republic of China was assisting North Korea with their ballistic missile program. From the Reuters article:
"I'm sure there's been some help coming from China. I don't know, you know, the exact extent of that," Panetta told members of the House Armed Services Committee when asked whether China had been supporting North Korea's missile program through "trade and technology exchanges."
While understandably unable to delve into details due to "sensitivity", Secretary Panetta gave voice to the deep suspicions many have had since the beginning of China's rise twenty years ago. It should be clear for all to see that China gains advantage by having a belligerent and nuclear-capable North Korea as a major thorn in the side of the United States in precisely the region that is the future focus of US Defense strategy, the Western Pacific.
The People's Republic of China has consistently thwarted the efforts of the US and her allies to bring the DPRK under control China refused to condemn North Korea for the sinking of the ROK frigate Cheonan, which killed 46 ROK sailors. Nor did China offer any meaningful criticism for the shelling of Yeongpyong Island, which resulted in the deaths of two ROK Marines, other than an admonition not to "escalate". When taken with the Chinese watering-down of UNSC sanctions against North Korea, continued military assistance, collaboration with DPRK in cyber attack efforts, ambivalence toward DPRK weapons and technology proliferation into the Middle East, and a blind eye to provocative border and SOF incursions into South Korea, these actions are indicators of China's tacit approval of North Korea's actions and posture.
There have been many who have sounded the warning klaxon. The issue has been addressed here, and the December 2011 Proceedings "Now Hear This" article by Defense analyst Joseph Bosco.
While China's role in keeping the North Korean regime in power—and in the WMD business—is indisputable, analysts have offered unconvincing explanations of Chinese motives. U.S. experts have assured us that China shares our nuclear concerns but fears instability on the Korean peninsula. They accept China's argument that even threatening to cut economic aid would collapse Kim Jong Il's regime and trigger a refugee flow into China. But it has been clear for 60 years that the sole cause of instability between the Koreas has been Pyongyang's own bizarre and dangerous behavior, despite substantial aid and concessions from accommodating South Korean governments. Yet China stands by its ally.
Indeed. Despite the consistent platitudes from Chinese diplomats and military officials of their willingness to be of assistance in "managing" North Korea, the reality is that China has very successfully played power politics in developing and maintaining North Korea's military capabilities and belligerent posture. Chinese assistance to North Korea in developing a ballistic missile capability to carry a nuclear warhead well beyond the Korean peninsula is not a shocking aberration, but another in a long and consistent series of actions that cannot point reasonably to any other conclusion. North Korea will try again with the missile launch. And with Chinese assistance, they will eventually succeed.
The assertions to the contrary grow equally foolish-sounding, and detached from reality. One, in a rebuttal to the Bosco article, was that "The prospect of a better outcome lies not in blaming China but in working imaginatively with China and others to transform North Korea under new leadership". Don't you believe it. China has proven for decades they are more than willing to live with their recalcitrant southern neighbors, and the only "transformation" that Chinese leadership is interested in is making North Korea a more potent threat to the United States and its Western Pacific allies.
As has been said before, the time has long since come to recognize at the highest military and civilian levels of leadership in the United States that China is very far from being a benevolent ally, and even farther from sharing any kind of common interests or vision of either Asia and the Pacific Rim, or any other geographic region where they perceive their interests to lie. And this includes China's subsidizing of the brutal, aggressive, repressive regime in North Korea.
***********************************************
As if on cue, DPRK ratchets up the rhetoric. And this telling summation from MSNBC:
In Beijing, North Korea's biggest ally, China's top foreign policy official met Sunday with a North Korean delegation and expressed confidence in the country's new young leader, Kim Jong Un.
**********************************************
Seems the nuclear DPRK is no longer a hypothetical, if US estimates are correct. Which magnifies every last occurrence of Red China's assistance to the Hermit Kingdom.
While below some comments express abhorrence of the spectre of a nuclear exchange, it is highly useful to remember that the People's Republic of China and by proxy, her ally North Korea, do not necessarily share that view. I would caution the use of the term "well-reasoned" when framing the Korean peninsula in terms of American values and viewpoints. Which brings the argument back to that of being strong and capable enough with our conventional and nuclear arsenal to deter both countries from precisely the bellicosity that one has repeatedly threatened and the other has excused and minimized.

Posted by
UltimaRatioReg
in
Air Force
,
Army
,
Books
,
Foreign Policy
,
Hard Power
,
History
,
Homeland Security
,
Marine Corps
,
Maritime Security
,
Naval Institute
,
Navy
,
Proceedings