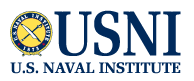 The May 2012 Proceedings reached me while I was on some active duty facilitating some war games at NDU. It is my second-favorite Proceedings issue of the year. It is the Naval Review issue. Contained therein is every Navy Flag Officer currently serving. Three hundred thirty one in total, according to USNI.
There has been discussion aplenty here and elsewhere regarding the absurdity and wastefulness of having 1.17 Admirals for EACH SHIP in the United States Navy. While the profligate growth of stars in the Navy's senior ranks may have seemed like a good idea at the time, it is unconscionable in the current environment of extreme fiscal constraint, especially as the Sea Service is hemorrhaging highly qualified E-6 Sailors one hitch short of retirement eligibility. It is well past time to cull the Flag herd. And here's one way forward (Hint: Simply shouting "you CAN'T!" and "we NEED!" does not constitute a counter-argument).
Among Rear Admirals, and Rear Admirals, Lower Half, there are 62 positions that are Deputy, Vice, or Assistant positions. Fill each with a Captain, breveted temporarily one or two ranks while serving in those billets. A successful tour in one of those positions would be a career enhancer for a Captain, increasing chances for permanent promotion.
Among Vice Admirals, there are ten positions that are Deputy or Assistant positions. Reduce those positions to two star rank. Reduce the billet of VCNO from four stars to three. Ditto Fleet Forces Command. Next time NDU is a Navy fill, do so with a Rear Admiral instead of a Vice Admiral. The Naval War College gets a Rear Admiral, Lower Half.
And have a long look at the Joint Billets that swell the Navy's senior officer structure. Pursuant to meaningfully re-evaluating Goldwater-Nichols, which is now in its 27th year.
Implement this concept, and you have at least a 20% reduction of Navy Flag Officers. Between 65 and 70, depending on which path one takes regarding force structure tied up in Joint assignments. It's a start. The path we are on gives this nation a Navy of 200 ships and 400 Admirals before the end of the next decade. That ain't no way to run a railroad. Or win a war at sea.
Yes, I will have a similar look at the Marine Corps in the near future.