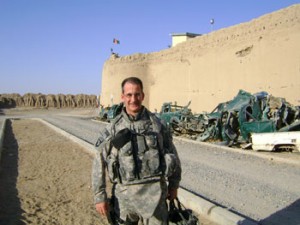 The Secretary of Transportation has announced the name of the new Superintendent of the United States Merchant Marine Academy.
I wish him and the Academy the best of luck. I am sure that he is more than qualified to handle the job at hand (other than my 1 reservation noted below). Then again, so was his predecessor.
I am more and more convinced that there are two distinct skill sets required for this position. The first involves overseeing the ongoing training of a school full of Midshipmen. The second skill set, involves dealing with both an entrenched civilian infrastructure and the Maritime Administration as overseer. So far, it seems that it is easy to find people with the first required skill set. Finding those with the second skill set has been much harder, most likely due to the fact that no one has been able to define the actual skills required. One thing for sure, it seems that understanding how the DOD functions does not help in successfully navigating through the Department of Transportation, and perhaps even results in friction with those who oversee the school.
Personally, I think the best chance of success for the new Superintendent rests with a change in the Administration as a result of the upcoming election. It also wouldn't hurt if the school was better integrated into the logistical training infrastructure of the US Military.
Finally, I would be remiss if I did not point out the new Superintendent's lack of Maritime experience. Imagine if you will, Colonel Helis being named the next Superintendent of the US Naval Academy. You can thus understand how the USMMA 'King's Point' alumni feel. It is a shame that the Maritime Administration could not find a person from within the Maritime Community to fill the job. Then again, The Maritime Administrator, David Matsuda, has no Maritime background either. One should not forget how the previous Superintendent was treated either.
Colonel James Helis Announced as New USMMA Superintendent

WASHINGTON – U.S. Transportation Secretary Ray LaHood today named Colonel (ret.) James Helis, Ph.D., as the new superintendent for the U.S. Merchant Marine Academy. Helis, a 30-year Army veteran, will begin work at the Academy next month after spending the past eight years as a department chair at the United States War College.

"Colonel Helis is an ideal fit for the Academy," said U.S. Transportation Secretary LaHood. "His extensive military and academic experience reflects the Academy's mission of both training and educating its students to support our country's maritime needs, and I look forward to working with him to ensure a strong future for Kings Point."

Since 2004, Colonel Helis has led the Department of National Security and Strategy at the U.S. Army War College in Pennsylvania. During his 30 years in the U.S. Army, Colonel Helis served as an Army Ranger and master parachutist and was a veteran of the war in Afghanistan, where he served as Chief of Plans for the NATO International Security Assistance Force. His professional foreign travel includes Belgium, Canada, Estonia, France, Germany, Haiti, Japan, Korea, Kuwait, Kyrgyzstan, Saudi Arabia, and Sweden.

"I am deeply honored and very excited about the opportunity to serve at Kings Point," Colonel Helis said. "I am eager to join the team of faculty, staff, and most of all midshipmen, all of whom daily live by the values of honor, service, and excellence."

Helis received his Doctorate of Philosophy in International Relations from Tufts University's Fletcher School of Law and Diplomacy. He holds masters degrees from both the U.S. Army Command and General Staff College and the University of Pennsylvania, and he earned his Bachelor of Science from the U.S. Military Academy in West Point, New York.

Colonel Helis and his wife, Jan, have two sons, Corbin, 22, a 2011 West Point graduate, and Ian, 18, who joins the Kings Point Class of 2016 this summer.

"Thanks to a thorough search process involving faculty, staff, midshipmen, parents and alumni, we have identified a true leader in Colonel Helis," said Maritime Administrator David Matsuda. "As Superintendent for Kings Point, he will bring energy and experience to our team and will help ensure that the Academy continues to chart a course for future success."

The Department of Transportation's Maritime Administration is responsible for overseeing the U.S. Merchant Marine Academy, including the hiring of key Academy positions. As part of the selection process, Colonel Helis also met with a number of midshipmen, faculty and staff from the U.S. Merchant Marine Academy, as well as alumni and industry leaders.

U.S. Department of Transportation – Office of Public Affairs
1200 New Jersey Avenue, SE, Washington, DC 20590
www.dot.gov/briefing-room.html

DOT 71-12 – Monday, June 25, 2012
Contact:US DOT Press Office – Tel: 202-366-4570