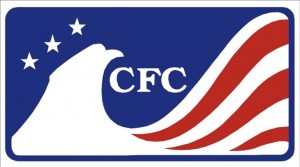 I admit that in the past I've dreaded this time of year. Not because of Halloween, the fall season, or even the nearing of winter. Nope, I feared the annual arrival of the Combined Federal Campaign (CFC) leaflet that, without fail, shows up on my desk- even with the door locked- like magic.
The fear isn't of giving money to a cause but instead the act of doing so. I find that actually filling in the form with a pen is somewhat cumbersome and, well, outdated. In fact, while attempting to fill out the form just today I had some trepidation of doing so for the fact that I may be doing it wrong. If there were only a website I could use…
Enter the modern age of the world wide web and the CFC site CFC Nexus. This was so much easier. The site touts that it only takes about 10 minutes to complete the process- I did it in seven. The hardest part(s) was finding your local donation site on the map or perhaps finding a worthy charity… which is fairly easy (might I suggest the Coast Guard Foundation (10514) or perhaps the Wounded Warrior Project (11425)).
CFC Nexus still allows you to do payroll deduction as most of us have done in the past or you can do a lump sum credit card gift.
So if you haven't given yet I'd suggest giving the site a try. It's easy. It's time saving. It's the season to give (no, really, it is.)

Posted by
Ryan Erickson
in
Air Force
,
Army
,
Coast Guard
,
Marine Corps
,
Navy
Tags:
by Ryan Erickson
,
CFC
,
coast guard foundation
,
Wounded Warrior Project