Archive for October, 2012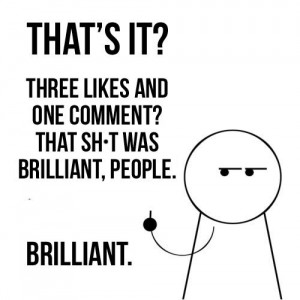 "It is not the critic who counts; not the man who points out how the strong man stumbles, or where the doer of deeds could have done them better. The credit belongs to the man who is actually in the arena, whose face is marred by dust and sweat and blood, who strives valiantly; who errs and comes short again and again; because there is not effort without error and shortcomings; but who does actually strive to do the deed; who knows the great enthusiasm, the great devotion, who spends himself in a worthy cause, who at the best knows in the end the triumph of high achievement and who at the worst, if he fails, at least he fails while daring greatly. So that his place shall never be with those cold and timid souls who know neither victory nor defeat."
TR. h/t SteeljawScribe
I had the great pleasure of attending the first day of the Navy Development Warfare Command's Pacific Rim Innovation Symposium at SPAWAR in San Diego yesterday. It was an invigorating afternoon of debate, discussion and lectures. To set the tone, we heard from ADM Haney, PAC FLEET COMMANDER, who challenged us to think, question, debate, read, write and communicate. We also had the great pleasure of hearing from RADM Terry Kraft, the Commander of NWDC, Navrina Singh, who gave a fascinating talk on innovation at Qualcomm, and Dr. Larry Schuette, who offered some incredible insight to his work supporting innovation and science as the Director of Innovation at the Office of Naval Research.
During our breakout sessions I listened as SPAWAR scientists and the Commanding Officer of the Cape St. George discussed surface warfare innovations and white fleet concerns…needless to say I was very much out of my league, but happy to he apart of the debate even as an active listener.
Today I'll give a talk on Innovation, as it relates to what I'm calling the small unit eco-system…I'll post my remarks tonight.
If you have time, tune in for today's session: https://www.nwdc.navy.mil/ncoi/pris
It's events like this that give me great pride in our naval service and a hearty appreciation for the fact that they are leveraging their greatest strength – their people – to change the navy for the better!
On the day after the 237th birthday of the U.S. Navy, and two days after the 139th birthday of the U.S. Naval Institute, this is a wonderful thing indeed!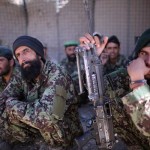 In Afghanistan today, it is the general meta-trends that matter.
In his twitter feed, our co-blogger here at USNIBlog and SHAPE, Admiral Stavridis, points to a link for a very nice story that really is worth your time to read, as it does represent the very best of our partnering with the ANSF – and what should have been the general condition of our relationship in 2012, vice just a specific instance;
1st Lt. Michael Molczyk had heard stories about "insider" attacks — and the Afghan soldiers and police officers who grew to see their partners as enemies. As a platoon commander, he couldn't ignore those assaults on American troops, which during bad weeks were reported day after day.

But to him, he said, the stories sounded like news from a different planet. In Molczyk's corner of eastern Afghanistan, uniformed Afghans had saved American lives time and again. They had developed a brotherhood with their U.S. partners that felt earned and unassailable. … no relationship mattered more to Molczyk than his partnership with Jalaluddin, the head of the Afghan police in Jaji district …
Sadly, that relationship between two specific individuals is not in line with the general trend in Afghanistan – and with each Green on Blue we need to look that fact square in the face. While there are always individual stories that can tell any side of an issue – it is the general trend that you need to keep an eye on.
The bottom line is this; we are well along the scheduled withdraw on a calendar-based vice conditions-based OPLAN. That is a polite way of describing a retreat under fire. Those we will leave behind, and those who will fill the vacuum after we leave are acting in a rational manner, and the second and third order effects of our decision to leave the field will continue to fill your news feed as the process takes its natural course. We have been here before.
As noted last month;
The last of the 33,000 American surge troops sent to Afghanistan two years ago have left the battlefields of Afghanistan, Secretary of Defense Leon Panetta said.
Actually, it was four years ago that the uplift of forces started – but let's not quibble.
That little note from last month was one of the critical junctures following President Obama's 2009 West Point Speech where he announced the end of conditions based planning for AFG. Gone was the "Shape-Clear-Hold-Build", and in was the race to slap something together with bailing wire and duct-tape until our then 2011 (and now 2014 thankfully) drive to whatever will be our version of the Friendship Bridge.
Defeat, like decline, is more often than not a choice. In AFG, it is/was unquestionably a choice. We threw away a good chance for an acceptable outcome the minute we told our enemies, and more importantly our friends and those on the fence, that we lacked the strategic patience to follow through on our promises, creating in essence a self-fulfilling prophecy of failure. They have seen this before.
As the cliche states, "Hope is not a plan." In war, hope is a path to self-delusion and defeat. So it has always been, so it will always be.
In the executive summary from the International Crisis Group's, Afghanistan: The Long, Hard Road to the 2014 Transition, they cut right to the chase;
Plagued by factionalism and corruption, Afghanistan is far from ready to assume responsibility for security when U.S. and NATO forces withdraw in 2014. That makes the political challenge of organising a credible presidential election and transfer of power from President Karzai to a successor that year all the more daunting. A repeat of previous elections' chaos and chicanery would trigger a constitutional crisis, lessening chances the present political dispensation can survive the transition. In the current environment, prospects for clean elections and a smooth transition are slim. The electoral process is mired in bureaucratic confusion, institutional duplication and political machinations. Electoral officials indicate that security and financial concerns will force the 2013 provincial council polls to 2014. There are alarming signs Karzai hopes to stack the deck for a favoured proxy. Demonstrating at least will to ensure clean elections could forge a degree of national consensus and boost popular confidence, but steps toward a stable transition must begin now to prevent a precipitous slide toward state collapse. Time is running out.
Yes, our timing is that bad.
Quiet planning should, nonetheless, begin now for the contingencies of postponed elections and/or imposition of a state of emergency in the run up to or during the presidential campaign season in 2014. The international community must work with the government to develop an action plan for the possibility that elections are significantly delayed or that polling results lead to prolonged disputes or a run-off. The International Security Assistance Force (ISAF) should likewise be prepared to organise additional support to Afghan forces as needed in the event of an election postponement or state of emergency; its leadership would also do well to assess its own force protection needs in such an event well in advance of the election.
Does anyone see a ISAF, post-USA withdraw, getting involved in AFG domestic police actions? Really?
No, they/we won't. The Taliban also know we won't. They know we have left the field for them, and they are patient. We no longer have the ability or will to break their back, and with only one more fighting season left until we are totally focused on withdraw – we can't.
I am reminded of one of the heartbreaking scenes – for a military professional – from the 1984 movie, The Killing Fields
.
In the background as Dith Pran and Sydney Schanberg watch the fighting between Khmer National Armed Forces and the Khmer Rouge, we see Tom Bird's US military adviser character do what he can to push his Cambodian forces on, to let them know that the USA was with them. Pointing to himself (in bold below);
00:27:00 What did he say?

00:27:01 He said he thought all American people left already.

00:27:05 Made in the USA.

00:27:10 Are we winning?

00:27:12 No, you're not winning.
We have seen this before, and so have those who were our friends.
Much more will be written about our AFG experience over the next couple of decades. Somewhere there is a young man or woman who will be the next McMaster
, who will cut their PhD teeth on how this all came apart. How a conscious decision was made to slide from a position of strength and progress to one of weakness, vacillation, insecurity, and decline. Why thousands of years of sound military experience was thrown away one evening in New York State, pretending that the lessons of history didn't apply to us. We thought that because it was spoken, so it would be done; that hope and luck would beat the calender and patience. Through it all, the silence of "make it happen" marched forward in to the maw, again.
Rest assured, we won't be leaving these problems behind in AFG. No, then enemy has a vote – and they too have seen this before.
CBS correspondent Lara Logan put it well recently;
"There is this narrative coming out of Washington for the last two years," Logan said. It is driven in part by "Taliban apologists," who claim "they are just the poor moderate, gentler, kinder Taliban," she added sarcastically. "It's such nonsense!"
…
She made a passionate case that our government is downplaying the strength of our enemies in Afghanistan and Pakistan, as a rationale of getting us out of the longest war. We have been lulled into believing that the perils are in the past: "You're not listening to what the people who are fighting you say about this fight. In your arrogance, you think you write the script."
…
The Taliban and al Qaeda, she made clear, "want to destroy the West and us," and we must fight fire with fire, She appeared to leave the assembled alternatively riveted and just a bit troubled by a critique with interventionist implications clearly drawn from her reporting.
When you have the person who just tried to kill you on the ground, with your knee on his chest and your knife at his throat, but then you get off and try to walk away without finishing the job – should you be shocked when he gets up and attacks you? Should you be shocked if he does not stop his attack simply because you stopped it? Will he stop if you cry uncle? If you bow, apologize, and plead?
Really?
So there we are; we have emphasized the meme of the weak horse, and the butcher's bill will be dear because of it.
What is the solution? Frankly, I think it is too late to get back to where we were in late 2009. We are almost three years in to the signal of retreat that we sent. Those allied nations in ISAF who have not already left will soon. Those AFG on the fence have already made plans and associations with our enemies to protect the interests of their families, villages, and tribes in the expectation that we will abandon them. Smart move, if I were them I would do the same thing.
A precursor to the Soviet withdraw were their version of Green on Blue – the AFG remember that and are seeing it again. They have indications and warnings too.
Could the NOV USA election change anything? No. With the lack of top-level support and enthusiasm for the mission, the American people lost whatever will they had to aggressively sustain operations in AFG – and with much of the uplift gone and force levels back to late-'09/early-'10 levels and falling, that momentum is gone and even if the will was there – it would be difficult to get back.
We are at the point now where the die is cast. This version of the war in AFG for USA forces will soon be over regardless, by design. All that remains is to see if we drive across our version of the Friendship Bridge, or leave in a helo under fire; all the while doing our best to avoid Gandamak.
Until then, there are things that can be done on the margins, but one question remains; if we are not in this to win it – do we have the political will, rules of engagement, and operational plan to create the effects on the ground to further our national interests besides just "getting out?"
Is, "Do the best we can until the summer of 2014 and then wish them luck." now by default our Mission Statement? Has the military leadership been realistic about what can be achieved inside the POLMIL guidance it has received? What Decisive Points have we achieved in our Lines of Operation? Are they in-line with expected time-line dates? What about our Effects Matrix?
District by District, Province by Province – is the Afghan government on, behind, or ahead of schedule to take over security responsibilities? Are the criteria used to determine that status tighter or looser than they were three years ago?
Yes, much of that is classified – but it won't be forever. This story will be told, and people will be held to account. If history is any guide, that won't mean much to the thousands, tens of thousands, hundreds of thousands, or millions who will die because we did not finish what we started.
The last time we abandoned a nation like this, the losses were in the millions.
Disclaimer: This theory of mine is only mine, and is not the thinking or policy of the US Navy or NATO. Further more, this is only the second time I've even mentioned my thoughts below to anyone. I am not Public Affairs trained, and so I am probably very, very wrong in all that I say… 
Part One: The Grand Narrative Renaissance. 
The writings of those in the business realm dominate what public affairs and social media professionals read in the military. What fortune 500 companies do in social media is looked to as a guide post, with metrics like number of followers becoming the sine qua non of success. Granted, number of likes or followers is a very easy metric to grasp when talking about how successfully a message has been promulgated, and in measuring a return on investment more broadly. But, such base metrics belie the deeper significance of what much of the World is doing by utilizing social media, and the feedback effects from the use of social media.
Any metric gleaned has second and third order effects which cannot be readily verified that are much more significant than what we are able to measure–one has to read between the lines to see the true power of social media. My theory for this importance is that we are moving beyond the post-modern paradigm. This is to say that I agree with the notion that grand narratives cannot be articulated which equally applies to every perception or perspective. However, the sum of all perspectives can add up to an ad-hoc grand-narrative that falls along the lines of demographics, even up to the level of the human condition.
The metrics we have available to us have already been able to hint at this being true. Take a look at what Facebook Stories has put together based on the location and friend data available from Facebook. The infographic they've put together has some interesting implications for the divide between geopolitical and societal interactions . The ability for us to freeze a moment in time, per say, and look at the sentiment of over one billion people and obverse the sentiment based on whatever analytical criteria one wishes matters and will have a feedback effect on future opinions, perceptions and, more generally, societies' self understanding.
We have already seen the first instances of the change brought about by the 'mass self awareness' we have of our combined opinions. News aggregation services like the Huffington Post, which reports its news based on what other more precise news sources report is one clear example of us as a society paying attention to the whims, opinions, and beliefs espoused across social media. Such services represent the first steps towards the measuring of the meta-narrative, or societies self-made, ad-hoc grand-narrative.
Part two: 
I use the model of wave-particle duality as a metaphor for how organizations use social media. In my job I have had to give considerable thought to how an organization should use social media. The person sitting behind an organization's profile is only a single person, but the content they add is on the behalf of an organization much larger than their-self. Perceptually, on observer of an organization's profile views the content as representing all that the organization is. Though, it is really only one person, typing away, making sure the content is in adherence to policy and the like.
Additionally, organizations are constantly adding content both internally and externally. I view such content creation (as well as a single person maintaining a profile representing a large organization) as a wave function in a larger system. For instance, SHAPE is a part of NATO, in turn NATO is a part of a system of 28 Nations (which is also a part of geopolitics writ large). The job of the person posting content onto a social media page is to take the wave function (NATO–28 Nations–geopolitics) and collapse it down into a particle.
In other words, a single post onto a social media profile does not convey very much, but 100 posts can convey a lot of information. 100 posts stretched over time, takes on a form much like a wave does. Posts over time can convey not just what is explicitly stated, but also something much more broad.
Using social media to convey information from an organization to the public provides a bandwidth of information well beyond what a media spokesperson can provide in the amount of time that can be spent during a press conference. Press conferences rarely consume more than an hour, and the various topics discussed have to compete for that limited time. However, in social media, the only limit to the amount of time spent conveying a message is limited only by attention span, enabling a much greater amount of content to be provided by an organization. The information provided at this time can be viewed as a particle. Any subsequent information provided at a later time is an additional particle, with the sum of these particles being able to be analyzed as a whole–the whole is the wave of information, the narrative created through the use of social media.
Part Three: Reporters are only subject matter experts.
Additionally, social media allows an organization to speak directly with individuals en mass. Previous to social media, the only way to promulgate a message efficiently was to speak to a small group who would then speak to a larger group–this small group being the press. Now that social media exists the media is not as necessary to speak with large groups. The words 'to' and 'with' are italicized because not only has social media given individuals access to organizations like SHAPE, it has also allowed them to have conversations with SHAPE. The difference between someone being spoken 'to' and being a part of a conversation is signficiant. News was one way, with only very motivated individuals doing all that would be required to personally visit an organization in order to speak with it, or by lengthly correspondence.
So, what role does a reporter occupy now that organizations and individuals can easily interact with each other? The role of a subject matter expert. Back during the Joint Warfighter Conference last Spring, I had something of an epiphany. There was a reporter there who was Tweeting statements from a Keynote address. I disagreed with the characterization being given through the reporters Tweets. I came to find out that the reason the characterization seemed off, is that the reporter was new to defense issues. Learning this, I started to view each reporter and news source I valued differently. I came to understand that I liked the reporter because not of the access they might have had, or the way they wrote a story. But, because of the depth of understanding they were able to convey to me through their reporting.
In essence, I have come to view a reporter as a person who has a depth of knowledge concerning the subject they cover that enables them to breakdown a complex topic into a narrative that I am able to understand. To return to my wave-particle metaphor: They are able to make a wave into a particle.
When individuals have access to information and organizations that are of interest to them, what role can a reporter occupy other than being talented enough to explain complex subjects that an individual does not have the time to delve into themselves? Reporters are subject matter experts who have a tallent for cogently explaining complex things–in the a best case, that is.
**This blog is already over 1k words. I will follow up with parts Four, Five and the Conclusion later this week. 
Nearly twenty years ago, I first read the Qualifications of a Naval Officer, which was (at the time, apparently with a bit of inaccuracy) attributed to John Paul Jones.* As an 18-year-old, I found it interesting, cumbersome, romantic, and very hard to say quickly while "peas and carrots" was being shouted in my ear.
"It is by no means enough that an officer of the navy should be a capable mariner. He must be that, of course, but also a great deal more. He should be as well a gentleman of liberal education, refined manners, punctilious courtesy, and the nicest sense of personal honor. He should be the soul of tact, patience, justice, firmness, and charity. No meritorious act of a subordinate should escape his attention or be left to pass without its reward, even if the reward is only a word of approval. Conversely, he should not be blind to a single fault in any subordinate, though, at the same time, he should be quick and unfailing to distinguish error from malice, thoughtlessness from incompetency, and well-meant shortcoming from heedless or stupid blunder. In one word, every commander should keep constantly before him the great truth, that to be well obeyed, he must be perfectly esteemed."
(from USNA's Reef Points)
Recently I find myself thinking about it again…specifically, the middle of that third sentence, the part about refined manners and punctilious courtesy.
Election season grinds away, and dialogue in the media—especially on political matters—has (as usual) taken on ever-increasingly sharp and divisive tones. Print and online debate on many topics has begun to echo that trend. The internet, with comment forums and chat rooms that feature the safety of anonymity and the allure of a virtual open mike, feeds the beast. The most polite, civil article can attract an array of mean-spirited comments, with personal attacks leading the charge regardless of topic. And anyone who has taken a glance at the comments following news articles can attest to how rampant this form of "discussion" has become, where personal attacks and scornful dismissals stand in for real arguments and are considered actual debate. An entire area of research on the internet and so-called internet "trolls" studies why people act and speak to others this way and what it all means.
So what does this have to do with the naval services and the qualifications of a Naval Officer? The dismissive, disrespectful tone has bled over into apolitical professional discussions within the military, and has become a largely acceptable way to argue a point on military topics both in internet forums and journal commentary.
Way back in July, the Washington Post published an opinion piece by Robert J. Samuelson titled "Is the U.S. a land of liberty or equality?" tackling polarized discourse. While his writing largely addressed politics, his thoughts transfer well to professional and personal communication in general. One quote in particular stood out (I tried to take the liberal vs. conservative slant out to focus primarily on more general discourse):
" Our national debates now transcend disputes over this or that spending program or tax and have become—in the minds of the combatants—a climactic struggle for the nature and soul of America…But in today's politically poisoned climate, righteousness is at a premium and historical reality at a discount. Each side…behaves as if it has a monopoly on historical truth. The fear that the existence of their version of America is threatened sows discord and explains why love of country has become a double-edged sword, dividing us when it might unite."
He's got a good point. It's easy to "win" an argument by painting others in broad, dismissive, and scornful strokes, and it's more and more acceptable to try to do so in everyday discourse. But calling someone moronic, ignorant, or dangerous does not make them moronic, ignorant, or dangerous…and it has an alienating and cooling effect on true, meaningful debate. It has the added danger of the boy crying "wolf": comparing someone to Hitler or using dramatic language reduces the power of those very words. And maybe one day we'll need them.
It also does not make America—or the Navy and Marine Corps—better. People stop listening when they hear such a tone, so we win over no one and create echo chambers populated by those who think exactly like us. Instead of actually confronting problems and creating solutions, this further reinforces existing problems.
Nowhere is this truer than in the services, where we all start from a similar vantage point: many of us signed up because we feel a duty or calling to serve, we think it's important, and we believe in this country with its faults and failures. Mutual respect, professional dialogue, and openness to true debate only strengthen the discussion. Not a single soul alive has a monopoly on intelligence and truth, so it's a good thing that we all have different opinions and experiences, because the problems that we face as a nation and as a military will take all kinds of minds to confront and overcome.
It's important to encourage debate and to discuss topics that cause concern, especially in today's complex climate. But if the process of doing just that alienates everyone else, we're defeated before we begin.
Back to John Paul Jones/Augustus C. Buell: he mentioned manners and courtesy right up there with honor. The services should not become as divided and polarized as the nation is, and given the tasks ahead of us for the foreseeable future, we cannot afford to be. We need voices out there…but we need them to be smart, honest, and respectful or they will get lost in the noise.
* The quotation actually comes from Augustus C. Buell (1900), who believed that this quote reflected was what John Paul Jones would have said, as later copies of Reef Points corrected.
Newer Entries »