Archive for April, 2013
The U.S. Naval Institute's Authors of the Year for 2012 will be honored today at our 139th Annual Meeting.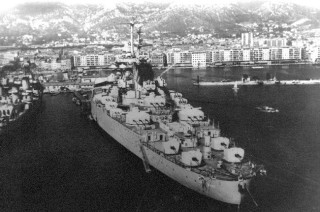 VADM Al Konetzni, USN (Ret.) – "Big Al, the Sailor's Pal…" – everyone who has met or worked with him has their memory. Mine was a brief and accidental encounter a bit over a decade ago at an event outdoors at Pearl. Adult beverages, cigars, and a magnetic leader who was that rare combination of fresh air and seemingly out of another time. Had the effect on JOs that I really never say another Navy Flag Officer have. In a word; unique.
Last week I ran in to Dave Booda's recollections of his run in with Big Al once in Annapolis;
I just thought he was another guy using the urinal next to me at Riordan's, a local bar in Annapolis.

"So, what do you want to do when you graduate?"

"Uh, I'm deciding now between Surface Warfare and Submarines"

"Ah, I remember those days. I keep thinking I'll retire but they always pull me back in. The key is to just take it one tour at a time."
…
We were taught to avoid living in the present by procrastinating our happiness. If you constantly say "I'll be happy when I graduate", you'll miss out on what it's all really about … Take it from Al Konetzni. Stop waiting to live in the future,
Good advice, and like much good advice – difficult to put in to practice.
That evidently has been simmering in my nogg'n for a week, because it came to the fore yesterday when I read the latest apologia on LCS – this time from our own pal, Craig Hooper, now with Austal;
DARPA is working on a program to use Independence variants of LCS as "platforms for medium altitude, long-endurance, fixed-wing unmanned aircraft for strike and ISR missions," Hooper said. "This is a sign of what is to come — energy weapons, rail guns, unmanned craft. Embrace this. The future is in flexible platforms that capable of quickly and cost-effectively integrating new payloads. That's what my two ships can do."
Stop. I've seen this movie before.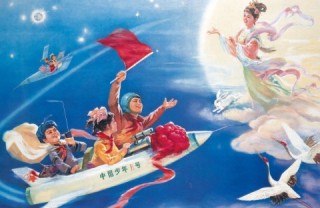 "We must sacrifice now to transform for tomorrow." Of course, that has a great track record.
The homing torpedo will end the submarine threat. You don't need carriers in the nuclear age. We will have an all nuclear surface fleet. The Royal Navy will never need guns again, everything will be missiles – and it won't need those carriers either – the RAF can cover it. We must get rid of the A-6 so we can move forward with the A-12 …. errrr …. F-18. We must decom the SPRU-CANS early so we can invest and recapitalize with DDG-1000 (nee SC-21). We don't need frigates. NLOS will handle the surface fires requirements.
Yes, it is always better to get rid of what you have that works now, because the promise of the future is perfect, clean, shiny and … well … new and perfect and clean and shiny … and transformational!
It is comfortable to live in the future, to assume that all plans, systems, and CONOPS play out in line with with you want – or need – it to be. Making the present work is hard – but going to war in the present when you have neglected the "now" for the fuzzy future is even harder.
Reality is tough to get right.
For each weapon, there is a counter. One tactic/weapon does not work in every situation. Money and technology is not universally accessible. A single point of failure is just failure. Technology risk is real and usually higher than industry and program managers think.
I think we have learned this lesson again in spades over the last decade from LCS to F-35. If nothing else, perhaps we should hedge and mitigate more; we should have a set of requirements and stick with them instead of chasing shadows that only add cost, weight, and lost treasure.
Are those lessons sinking in? I think so as things start to displace water and make shadows on the ramp (or not) – then yes, reality starts to overtake the PPT. That is what seems to be happening – goaded on by a gang of ruthless facts; a move away from the transformational mindset. Smart and inline with historical experience, if a bit late.
So, Craig has job to do, but so do others.
But any weapons changes on the horizon for LCS won't happen until the Navy revises its requirements for its newest vessels, said Rear Admiral Thomas Rowden, director of Surface Warfare.

"I'm the keeper of the keys for requirements," Rowden said. "And I am here to tell you that LCS meets the requirements."
Well, that is subject to debate – but at least he is sticking. Enough chasing shadows with LCS. Make it the best as we can, and move on with what treasure we have left to move on with.
Get what you have now right, or dump it. In the future, focus on the evolutionary, not revolutionary so we avoid another lost decade. Build a little, test a little, learn a lot. Prototype, test, evaluate, deploy. Work for the future, but in the spirit of Big Al; you are living, building, and deploying now – make the best of it.
the USS PONCE will receive the military's first field-ready Laser Weapon System (LaWS)
. The navy, and nation, are justifiably excited to finally embrace military laser technology. However, it is important for us to realize the tactical and technological limitations of our new system before rushing too quickly to rely on them too often. She blinded me with science. Lasers still face great challenges from the weather, ability to detect hits, and power demands.
Red Sky in Morning
Lasers are nothing more than light: deadly, deadly light. Like all light, lasers as at the mercy of the atmospheric conditions they encounter. In particular, lasers are at the mercy of refraction and scattering. Refraction changes the angle that occurs as light moves through an atmosphere of varying density and makeup. As lasers are designed for longer ranges, or short range lasers encounter areas of differing conditions, the trajectory will change. This could pose challenges as targets move through areas of varying range and atmospheric density over long ranges.
We may not have servant robots or flying cars, but it America is finally ready to deploy functional lasers. Next year,
CAPT Hinkley and LTJG Hipple's recent posts have served as something as a kick in the pants for me… It's been a really long time since I wrote anything.
But, yeah, I've been busy…
I'm not in Belgium any more. I left at the end of February, at the last date that Millington said was possible without losing my billet and thus being removed from the Navy: 28FEB13.
In the present, I am at Corry Station, in Pensacola. Learning about the stuff that the aforementioned gentlemen wrote about. The thing about it though, I can't write about what I've learned and am learning–its a different world I've walked into. From the completely open source world of social media into the Crypto-Tech world. I am at A-school. I am surrounded by boots. Every 45 seconds I am greeted in the P-ways with "good evening Petty Officer." I am a class leader, I have a number of boots I am charged with keeping on task… And it is fascinating.
It's like seeing myself seven years ago when I was new to the Navy. The questions they have differ little from my own back when…. They're so young though, my god. When you're a boot, you don't think you stand out that much. But, you do. The mistakes you're going to make are predictable and understandable. My experience over the last two weeks of school reminds of a quote from Hobbes,
Prudence is but experience, which equal time, equally bestows on all men, in those things they equally apply themselves unto.
Experience, and in turn prudence, starts with bootcamp. It builds to some expertise in A-school, you reach the Fleet and it is there that you learn to be a Sailor. This fact seems to have been abused back when I came into the Navy. A-schools back then were afflicted with the vogue notion of CBT, or Computer Based Training. Where the Navy assumed boots to be cleaver enough to essentially teach themselves. I've been told that even some of the more technical rates were afflicted by this methodology as well. Even more so, instructors favored the term 'you'll learn it in the Fleet' when a somewhat vexing question would be asked of them. Again, all this to me, strikes me as a perversion of how a senior Sailor understands how they became who they are.
A more accurate portrayal of the development of a Sailor ('Sailor-ization' is a term that should not be used. One does not simply make a person into a Sailor, a person must grow into being a Sailor–the onus is on the one growing.) is that no amount of schooling nor any quantity of sea stories can completely ready a Sailor for life at sea or in the Fleet. But, that does not mean there is not great efficacy for either. Rather, the senior Sailor needs to fully appreciate what they are able to impart to their junior classmate. Everything they have lived can impart a small measure of prudence into that junior Sailor. Indeed, I consider this a sacred duty for the senior Sailor.
Having that first or second class in the classroom is invaluable. Having a 2nd or 1st that can truly spin a yarn is worth every cent of their pay. A 1st or 2nd that boots are in awe of is your surest bet to creating a Sailor worthy of the Fleet. I sincerely doubt that becoming a Master Training Specialist ensures any of this. In fact, I am nearly certain it doesn't. But, I am open to being corrected regarding this perception.
A-school is the last great chance for the military to hold onto their boots, and impart in them the words that need to resonate in their heads for the next 20+ years. Once they leave here, for many of them, they start their adult lives and it will be too late. The core of their professional-selves are set.
For the senior Sailor, what is important is that they learn about who they have grown to become in each conversation they have with their juniors. As you explain to them what you experienced in the Fleet you discover aspects of your experience that you possibly had not considered before. From their reactions you are allowed to, in some small part, relive that experience and see from a 3rd person perspective how that experience affected you. In spinning that yarn, you learn just as much as they are. There seems to be much emphasis on the underscoring of technical prowess in being an instructor at A-school, I hope the Navy appreciates this more ephemeral aspect of instruction as well.
You'd probably be floored to know that about 10% of my class has a 4 year degree. There are more than five others in school with me that have their masters. What's amazing is that it's fairly evenly split between guys as such either not knowing they could be an officer, and others who do not want to be officers. The lines between what an officer is and an enlisted guy is blurring. In many respects what it is coming down to is how a person was trained and treated. If I were given the power, I'd like to do an experiment and see if someone from high school, and only high school, could become as good of an officer as someone from college.
There are still some months I have left here at Corry Station. I am very eager to get to know more people well established in the community I am entering. But, even more so, I feel incredibly lucky to be able to lead in some small way the boots (to be sure, I use that term in an endearing way) in class with me. They are teaching me more than they realize.
I appreciated ADM Greenert's blog on "Wireless Cyberwar, The EM Spectrum, And the Changing Navy", and before that, his December 2012 Proceedings article entitled, "Imminent Domain". He highlighted critical enabling areas of warfare that we can no longer afford to treat as mere support. However, I found it disappointing that EMS and cyber were consistently linked together. Future conflicts will be won or lost within the "maneuver space" of the Electromagnetic Spectrum (EMS), regardless of other cyber operations. While cyber is clearly a critical area that demands national attention, we need just as much specific attention paid to our capabilities and capacities to operate with or without cyber in the physical medium of the EMS. Tying the two (regrettably related) but separate and distinct topics together dilutes the significance of the current and future challenge: Fight and win inside an increasingly congested, contested EMS. I have seen it more appropriately pinpointed at NSWC Crane where posters advertise "Control the Spectrum, Control the Fight!" Is there an article out there from a Flag or General officer on the importance of EW, or the significance of controlling the use of the EMS at a time and a place of our choosing – that was not written and/or published in China?
A few years ago, I was given a tremendous opportunity to form JCCS-1 to work with almost 300 Sailors, traveling together to Iraq to defeat the RC-IED threat to our forces in OIF. That was a rude awakening for the U.S. to find an adversary that was fighting inside the EMS better than we were. Fortunately, as soon as we focused on "controlling the EMS", we could rely upon "the expertise and flexibility of our research base, our history of adaptation, and the skill and perseverance of our Sailors" that the CNO calls out in his blog. The personal and professional efforts of these young men and women, E-4 to O-5, ultimately led to significantly degrading RC-IED effectiveness, saving lives in combat through control of the EMS. Again, this particular fight was about conducting Electronic Warfare (EW): Electronic Attack (EA), Electronic Protect (EP) and Electronic Warfare Support (ES) within the EMS, and was rightfully segregated from other cyber issues. Whether it was industry, Army I2WD, JHU APL, Navy or Air Force, each partner leveraged its experience and expertise for a joint success story. Hopefully we have captured the painful lessons from having to create a force to enable fighting inside the EMS. We can bet that if the adversary saw an EMS vulnerability there, the next adversary will be looking in similar places.
It is encouraging that the Navy continues to lead in the investment for critical EW programs like the Next Generation Jammer, the EA-18G, and the Surface Warfare EW Improvement Program (SEWIP). I applaud the CNO's unprecedented acknowledgement of the critical issues, especially including EMS, and also for the establishment of Fleet Cyber Command (FCC)/Commander TENTH Fleet (C10F), to focus on global cyber and EW operations, but I do have one concern when it comes to execution: Does anyone know who is actually held accountable for failure to be able to fight within the EMS? Who will be held responsible if our air forces are shot down because they were confused by the loss of GPS or worse yet by DRFM jammers? Who will be responsible if EMI, material condition or even lack of an effective EW training program prevents an ASMD systems from operating effectively at sea?
Our people are our greatest asset. We owe it to them to have the most capable fighting force within this new maneuver space. This is a terrific forum to generate the type of discussion that will highlight capability and capacity gaps to our naval leaders and future leaders. Knowing our organizational, budgetary and/or political restrictions, we must do more with what we have. We need the experts in your individual areas who are passionate about your skill set to inspire others to get together to find ways to leverage complementary talents. Electrons don't care what color shoes you wear or even what platform you operate. Please share your thoughts to enable another joint success story for our forces.
CAPT Brian "Hinks" Hinkley US Navy (ret) currently work as VP, Electromagnetic Spectrum Operations for URS Federal Services, Inc. Retiring from the Navy in 2010, his highlights included: First Director, Fleet Electronic Warfare Center (FEWC), Norfolk, VA, responsible for highlighting current and future Navy EW shortfalls and prioritizing requirements across DOTMLPF areas impacting Fleet Man, Train, and Equip EW/Spectrum Management (SM) and Information Operations (IO) readiness. First Commander, Joint Counter Radio-Controlled Improvised Explosive Device EW (CREW) Composite Squadron ONE (JCCS-1), Camp Victory, Baghdad, Iraq, the first Navy force specifically designed to defeat the RC-IED threat to US, Coalition, and Partner Nation forces in Operation Iraqi Freedom (OIF). Commanding Officer, Tactical Electronic warfare Squadron (VAQ-135) during combat operations over Afghanistan and Iraq. Clearance: TS/SCI.
…one of many thoughts that went into my thinking for the post above – there are others…
– It is not a challenge of us having to merge spectrum and cyberspace – technology has already created the merger. Analog systems can now create digital effects and vice versa. As Admiral Greenert's Proceedings article points out, "Jammers that once simply overloaded radar or communication receivers with EM energy can now use computer controllers to deny signals to receivers or retransmit altered signals to them that inject false targets, obscured areas, or even malicious computer code. Our newest radars and jammers can also coordinate and synchronize their operations automatically with one another through computer networks, even when the systems are on different ships, aircraft, or unmanned vehicles." Technology has already created the merger between analog and digital, between traditional EW and Computer Network Operations. Our challenge is to build a force whose parochialisms within stove-piped communities like Intel, Cryptology and EW can be leveraged to build weapons systems and operators that can understand the physics behind the environment and the operational warfighting importance of fighting within this new "maneuver space".
In his piece, "Imminent Domain," ADM Greenert suggests that the EM and Cyber spectrums need now be considered a stand-alone domain of conflict. Respectfully, we're already there. The electronic environment, wired and unwired, is an obsession for defense planners. In CYBERCOM, the EM-Cyber spectrum practically has its own unified command. The navy's component of CYBERCOM, the "10th Fleet," in name harkens back to ADM Greenert's example of the rise of sub-surface warfare. From the military's fears over an assassin's mace style EMP attack to the public's obsession in movies like Live Free, Die Hard and games like Black Ops 2, the awareness is more than there. While we may have recognized this new environment, ADM Greenert is right in that we have not taken this challenge to heart. If forces are going to operate as if the EM-Cyber spectrum is a domain of warfare, they must act as they would in the physical battlefield on the tactical level, not just the strategic: take cover, stay organized, and interrupt the enemy's OODA loop.
They have been quiet recently – but you can't count them out, so Somali pirates are discussed this week on Midrats in Episode 170: "Stolen Seas: Tales of Somali Piracy":
We have heard from industry, military leaders, Marines, and private security providers, this Sunday we are going to look at piracy at a more personal level with director Thymaya Payne of the documentary, "Stolen Seas: Tales of Somali Piracy."

He will be our guest for the full hour.

From the show promo:

The filmmakers have spent the past three years traveling to some of the world's most violent locales in order to make this documentary on Somali piracy, Stolen Seas. Utilizing exclusive interviews and unparalleled access to real pirates, hostages, hostages' relatives, ship-owners, pirate negotiators and experts on piracy and international policy, Stolen Seas presents a chilling exploration of the Somali pirate phenomenon.

The film throws the viewer, through audio recordings and found video, right into the middle of the real-life hostage negotiation of a Danish shipping vessel, the CEC Future. As the haggling between the ship's stoic owner Per Gullestrup, and the pirate's loquacious negotiator, Ishmael Ali, drags on for 70 days, these two adversaries' relationship takes an unexpected turn and an unlikely friendship is born.
Stolen Seas is an eye opening refutation of preconceived ideas on how or why piracy has become the world's most frightening multi-million dollar growth industry.
Join us live (or download later) here at 5pm Sunday, 7 Apr 13.
In a recent post at AOL Defense, I examine Congress's role in the problem of excessive overhead within the Department of Defense. Because of a series of legislative actions dating back to 1947, the bureaucracy within the Department of Defense has grown unwieldy and draws scare resources away from the warfighter. Given the current fiscal problems facing the nation and the American public's waning support for defense spending, now is the time to reconsider some fundamental issues pertaining to the organization and management of the military forces of the United States.
From the start, a goal of the National Security Act of 1947 was to make the military more efficient and effective. The first Secretary of Defense, James Forrestal, wrote to President Truman after the Key West Conference in 1948 stressing the need to integrate policy and procedures throughout the military in order to produce an effective, economical, harmonious businesslike organization.
Newer Entries »