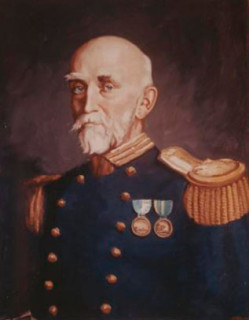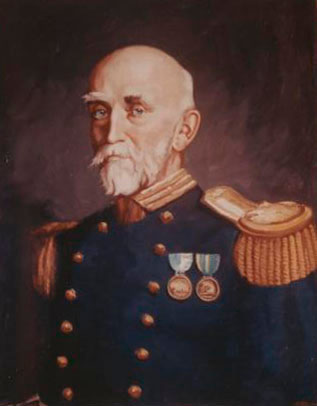 The new Naval Institute Press book "21st Century Mahan: Sound Military Conclusions for the Modern Era" was released over the weekend. It is available at our bookstore, as well as Amazon and Barnes & Noble. Ebook editions will soon be available. But why should readers care "What would Alfred Thayer Mahan Do?" Over the last century a few folks have made some suggestions.
"Captain Mahan has done more than write a new book upon naval history. He has even done more than write the best book that has ever been written upon naval history, though he has done that likewise; for he has written a book which, to use a somewhat objectionable phrase, may be regarded as founding a new school of naval historical writing. … His books are not only remarkable because of the philosophic standpoint from which they are written, because of his grasp of the subject and familiarity with all the facts bearing upon it, great and small; but they are remarkable also for the beauty of their style and the skill with which he has subordinated the lesser to the main points of interest." – Theodore Roosevelt.

"There is no doubt that Mahan laid the foundation for a theoretical understanding of navies as well as contributed to the rise of the U.S. Navy to great power status." – John Hattendorf

"After his death in 1914 he gained renewed stature as the high priest of American navalism, whose strategic writings were its holy writ." – Russell Weigley

"No other single person has so directly and profoundly influenced the theory of sea power and naval strategy as Alfred Thayer Mahan." – Margaret Sprout

"It remains to be seen whether readers exist with the mind and will to accept [Mahan's] guidance on what necessarily is an arduous intellectual and moral voyage into the realms of war and politics." – Jon Sumida

"He asked his Navy and his nation some very difficult and pertinent questions, questions still relevant, questions each generation must ask and answer anew: What exactly is the nature of America's 'national interests'? How shall the U.S. Navy best be used as an 'instrument of national policy'? What is the proper relationship between a nation's sea power and its diplomatic objectives? What are the 'moral' dimensions of the employment of military force? How shall the U.S. ships and fleets be best armed, supplied, and deployed? How much navy is enough navy?" – Robert Seager II
As an introduction to Alfred Thayer Mahan, before you start reading "21st Century Mahan: Sound Military Conclusions for the Modern Era", here at USNI Blog we offer the obituary and "In Memoriam" article published in Proceedings in January, 1915.

Posted by
admin
in
Navy
Tags:
Alfred Thayer Mahan
,
WWATMD