Archive for August, 2013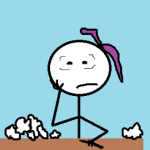 As a liberal arts guy with issues stitching decent prose together himself, who spent a career surrounded by a bunch of technical school types – I've always thought that each seabag should include Strunk and White's, The Elements of Style
, along with Lynne Truss's, Eats, Shoots & Leaves
– but perhaps we need to add two more items.
My pet theory was that our own rather particular Navy writing style came about as a byproduct of a strange mix of the old requirements of HF TTY record message traffic from the warfighter, an other-worldly and opaque self-affirmation cant that we use to write FITREPS and awards from the terminal-N1 – sprinkled with a healthy dose of passive voice CYA concerns from the suffering fonctionnaire with one two many tours with the Potomac Flotilla.
To help get around that habit, a few more should be added in the seabag to join the previously mentioned two. The third on the list should be an email you can find in full here, one that CHINFO, RDML Kirby, recently put out to the PAO Knitting Club titled, "Killing English." Here are a few of the pull quotes that hopefully will lead you to read the whole thing;
Here's an… example … about the Zumwalt-class destroyer:
"This advanced warship will provide offensive, distributed, and precision fires in support of forces ashore and will provide a credible forward naval presence while operating independently or as an integral part of naval, joint or combined expeditionary strike forces."

I count 14 adjectives in that sentence, maybe three of which are necessary. If you remove the 11 others, you come up with this:
"This warship will provide fires in support of forces ashore and will provide a naval presence while operating independently or as a part of expeditionary forces."

That's still a bit stodgy, but it's a whole lot easier to understand. And it gives the reader a better sense of what the ship can actually do, which is what I think we were trying to accomplish in the first place.
…
Somehow, somewhere along the way, we grew scared of verbs. That's a shame, because the English language boasts plenty of verbs that convey action and purpose. And the American military, perhaps above all professions, has reason to use them. Action and purpose is what we're all about.
…
We can no longer afford to say nothing. Each word must count. Each word must work as hard as we do. With resources declining and the gap growing between the military and the American people, we must at least try to communicate better and more clearly.
…
… it's not merely what we say that matters. It's how we say it. It's about the words we choose … or don't choose. It's about the sentences we build, the stories we tell. Frankly, it's about how we practice — yes, practice — our own language.

That doesn't just apply to the people who write the program guide or other policy wonks. It applies to PA professionals and the bosses we advise, too.

Mary Walsh had it right. When it comes to English, we have met the enemy. And they are us.

It's time to put down the adjectives and back away.
Yes, great Neptune's trident – YES.
First step is to speak clearly. Then we can lead to speaking directly. Then we can get to a place where in open we can speak as adults about adult problems in a way that can stand up to the follow-on question.
Ah, ha! There we go. A good PAO stays long enough for the follow-on question. I can see why this conversation is starting here.
Well done CHINFO … now let's see if we can get it to grow roots.
Oh, I promised the reader a 4th bit for the intellectual seabag, didn't I? You'll need to read his email in full to see how he applies it, but RDML Kirby mentions On Writing Well
.
I might have to give that a spin.
Please join us at 5pm (Eastern U.S.), 4 Aug 13, for Midrats Episode 187: "From I to C of the BRIC with Toshi Yoshihara":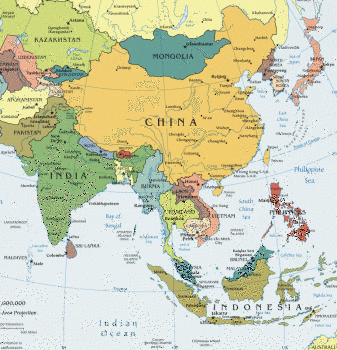 Remember when "Afghanistan" became "AFPAC" in the second half of the last decade? Concepts morph the more you study them.
Just as you started to get used to the 'Pacific Pivot" – in case you missed it this summer, it is morphing in to the Indo-Pacific Pivot.
Extending our view from WESTPAC in to the Indian Ocean, how are things changing that will shape the geo-strategic environment from Goa, Darwin, Yokohama, Hainan, to Vladivostok?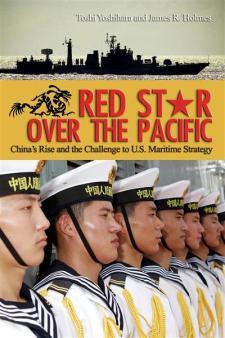 Our guest to discuss this and more will be Dr. Toshi Yoshihara, Professor of Strategy and John A. van Beuren Chair of Asia-Pacific Studies at the U.S. Naval War College in Newport, Rhode Island, and author of Red Star over the Pacific, which was just translated into Chinese.
A returning guest to Midrats, Dr. Yoshihara some of the last few months in China and India, bringing an up to date perspective on this growing center of power and influence.
Join us live or listen later from the archive by clicking here.
The word "hero" is overused today. But headline writers were correct in using the word this weekend when news broke of the death of Col. Bud Day.
George Everette Day spent five-and-a-half years of the Vietnam War in the infamous Hanoi Hilton POW camp. His courage earned him the Medal of Honor. One media outlet reported, "Colonel Day received the medal for his escape and evasion, brief though it was, and his refusal to yield to his tormentors."
That's not the whole story. Bud Day and other POW leaders set aside the temptation to escape – they decided to stay in the Hanoi Hilton – as an even greater act of courage.
While Bud Day did make an escape attempt shortly after he was shot down on August 26, 1967, the truth about escape attempts from the Hanoi Hilton became far more complex in the years following his capture.
General Joseph Dunford, the International Security Assistance Force (ISAF) commander, has recently told the New York Times that America's "presence post-2014 is necessary for the gains we have made to date to be sustainable." His reasoning was that although the Afghan National Security Forces (ANSF) are bearing the brunt of fighting, "at the end of 2014, [they] won't be completely independent" operationally and logistically.
Newer Entries »