Archive for January, 2017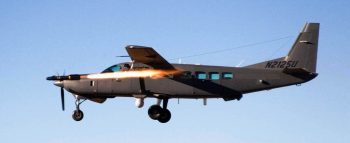 As I started the week with a Hendrix Renaissance Festival over at the homeblog, I've since read a few things that hit back on a core concept of "Influence Squadrons," and I thought it was time to bring the topic back up over here.
For those who need a brush-up on "Influence Squadrons," take a moment to go back to the start in 2009, and then the 5-yr anniversary nudge from 2014.
Much of the discussion of the economy of "good" vs. the exquisite vapor of the "perfect" involved our surface force. There is more to global engagement than just coming from the sea, and that is why this quote from our friends at ThinkDefence popped out at me;
Although the RAF conducts defence engagement activity with many nations and like the other services, has many nations wanting to come to the UK for training, the complexity of the RAF's basic equipment does have a limiting effect on the types of defence engagement activity it can carry out.

For many years the gulf between modern Western combat aircraft and those of less developed nations has grown ever wider.

Aircraft like the Typhoon or even F-16 are enormously expensive to purchase and operate and need a developed engineering and training infrastructure that is simply unattainable for most, especially those likely to benefit most from even basic air power components such as logistics and ISTAR.

One of our guest authors has previously chronicled the complete waste of money and almost total failure of ISAF's efforts to create an Afghanistan air force but in Iraq, the US had much more success. In Iraq, they started with simple equipment and worked up to the F-16's they are now flying. The Iraqi forces had the advantage that they could read and write and that they had used complex aircraft before, but by starting with aircraft like the Cessna Combat Caravan they achieved a workable, sustainable and effective capability without breaking the bank or it collapsing under the weight of its own complexity.

Accepting the extensive and excellent work carried out by the RAF with NATO partners and other advanced air forces this is a proposal to extend that down the technology ladder for less advanced air forces, especially those in Africa and some parts of the Middle East.

Building on the activities that are currently carried out.

If as a nation we are at all serious about preventing conflict then we must include the benefits of 'air-power' and invest in capabilities accordingly.
He is, of course, talking well inside the lifelines of the "Influence Squadrons" concept, but on the air side of the house.
The quote above is only a very small bit of an extensive and in depth investigation by ThinkDefence. Though focused on the UK/RAF possibilities, it is almost perfectly scalable to any USA effort that might be made along the same lines.
I highly encourage you to read it all.
While you are reading it I would like you to consider this; when matched with a naval "Influence Squadron" and partnering efforts our Army and Marines are already good at – this is really a Joint concept. Execute all at one time in one country?
That is powerful.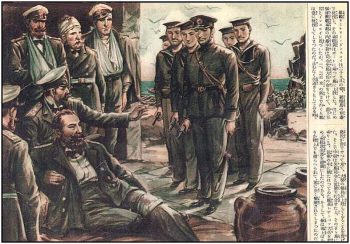 Navalists from Norfolk to Yokosuka have spent the last few months since the election pondering the what, how, and when of the 355-ship navy that the incoming Trump Administration is using as a planning goal.
I've enjoyed the conversation and seeing the arguments about different constructs to get there, but as shiny and attractive the topic is, there is a background stage-whisper that keeps getting louder. We all know it is there, but like makeup on a growing skin lesion, you can only mask it and pretend to ignore it so long.
There is something that is even more important than strictly numbers; there is the training of your Sailors, proper manning levels of your ships, and correct maintenance and upkeep of your ships that you plan to bring to battle.
As Admiral Rozhestvenski's tired, reeking, barely seaworthy fleet chugged in to view of Admiral Togo's fleet, it wasn't the numbers that sealed the Russians' fate; it was training, maintenance, and training that sealed their fate.
This fact comes up throughout naval history, and it applies now as well.
At the Surface Navy Association meeting on 11JAN17, the Vice Chief of Naval Operations, Admiral Bill Moran, USN played the Bishop of the Church of the Hard Truth to anyone who can only see new hulls;
The message Navy leaders are sending to President-elect Donald Trump's team is: We need money to keep the current 274 ships in the fleet maintained and modernized first and then give us the money to buy more ships.
…
Moran said the Navy is "lucky to get 90 percent" of what it needs in its readiness accounts.

In talking with the press and in his address, he said, "It is really hard to see the light at the end of the tunnel" if maintenance is continuously deferred, causing ships to be in the yards far longer in the yards than expected with costs rising commensurately.

"Deferred maintenance is insidiously taking its toll."

Not only does this add greater risk and a growing gap between the combatant commanders' requirements and what the service can deliver, "you can't buy back that experience" and proficiency sailors lose when they can't use their skills at sea.

"At some point, we have to dig ourselves out of the hole,"…
What is that dollar figure? How many years and how much per year, have we been deferring? What is the aggregate total of deferred maintenance?
Deficit spending leads to bankruptcy. Unaddressed deferred maintenance of a fleet leads to death, defeat at sea, and strategic risk to the nation it serves.
We need more of this conversation.
Please join us at 5pm EST on 8 Jan 2017 for Midrats Episode 366: Is it Time for a General Staff?.
The 1980s might be getting some of its foreign policy back – but why is our entire defense framework in the second-half of the second decade of the 21st Century based around ideas forged when the Chrysler K-car was still a young platform?

Is our present system creating the conditions for our uniformed senior leadership to forge the best path for our military to support national security requirements?

Our guest for the full hour is returning to Midrats to discuss this and more; M.L. Cavanaugh.

Matt and is a US Army Strategist with global experience in assignments ranging from

the Pentagon to Korea and Iraq to his current post at US Army Space and Missile Defense Command. He's a Non Resident Fellow with the Modern War Institute (MWI) at West Point, where he provides regular commentary and analysis. He's also a contributor to War on the Rocks, and Matt's writing has appeared in The New York Times, USA Today, the Chicago Tribune, and at ForeignPolicy.com, among other publications. After graduating from West Point in 2002, he earned his Master's degree at Victoria University in Wellington, New Zealand, and is currently at work on a PhD dissertation on supreme command under Professor Emeritus Colin Gray at the University of Reading (UK). You can find more on Matt at MLCavanaugh.com and he can be reached via Twitter @MLCavanaugh.
Join us live if you can by clicking here. If you can't join us live, you can also download or listen to the show by clicking on that same link or by going to our iTunes page or from our Stitcher page.
Delivering the EA-18G to the Royal Australian Air Force (RAAF) will be a highly celebrated event, and rightfully so. This December, RAAF Six Squadron began their transition from the F/A-18F to the EA-18G. In January of 2017, the RAAF will take custody of their EA-18Gs and begin flight operations at Naval Air Station Whidbey Island. In February of 2017, the RAAF EA-18Gs will fly-in to the Avalon Air Show, Melbourne Australia – a capstone event for the U.S.-Australian team orchestrating the foreign military sale (FMS). Unfortunately, media announcements and fanfare may not adequately capture or commemorate the storied relationships, close partnership and hard work of the team that made this epic milestone possible.
The Electronic Warfare (EW) landscape has been one of the most heavily-guarded domains of the U.S. military portfolio. The marking "NOFORN" was the default classification for all EW information, indicating that EW information was not be shared with any foreigner. Growing up in this environment, it seemed inconceivable we would one day execute the EW mission side-by-side with any partner nation.
That changed in 2013 when the RAAF redefined their EW posture and requested twelve brand-new EA-18Gs, two electronic warfare ranges, a training contract for EW aircrew, intelligence officers, and maintenance professionals. This pivot exponentially expanded the RAAF's ability to sustain an EW infrastructure and offensive capability for years to come. The RAAF and wider Australian Defense organizations designed the EW material acquisition plan impeccably. The plan accelerated the EA-18G's "capability realization" through an academically disciplined architecture of networked FMS cases. The RAAF EW portfolio encompassed all elements to support the EA-18G as a "platform," or in other words "EW equipment."
A straightforward move on paper, but EW tacticians will understand that EW requires a vast depth of knowledge beyond the equipment. To quip, if EW had a Facebook status it would read: "it's complicated." There is a "je ne se sais quoi" ingredient to EW. As the RAAF realized, this ingredient lies within the people and the know-how. Traditional FMS transactional activity could not capture the "je ne sais quoi" ingredient, it required compressing seven decades of EW "corporate knowledge" into 24 months. If anyone could make that leap, it's the RAAF.
Aligning EW methodologies is an incredible asset to both Australia and the U.S. Aligning tactical know-how and EW methodology is critical to our shared interests, and it was imperative that Australia gain this knowledge. EW is unlike kinetic air-to-ground payloads that simply require target coordinates, or an air-to-air missile that needs an appropriate target. It requires our sensors to call the signals the exact same thing, employ the exact same waveforms/payloads, and deliver at the exact same time with exact positioning. If we do not put the "right" payloads on the "right" target, we undo each other's effects, degrade blue systems (called electromagnetic interference – EMI), or completely miss the target. Simply put, having the same equipment is not enough. Mission effectiveness requires that we think alike, train alike, and speak the same EW language.
To achieve total alignment and close the "corporate knowledge gap," the U.S. and RAAF established a personnel exchange program (PEP), to embed RAAF pilots and aircrew in operational U.S. Navy Expeditionary EA-18G squadrons. In July of 2013, only three months after signing the FMS for twelve EA-18Gs, we ambitiously planned to start training aircrew in October of 2013 at the Fleet Replacement Squadron (FRS), with RAAF aircrew serving two year stints in deployable units by early 2014. This aggressive timeline represented the hardest path to traverse in our fledgling EW partnership.
Integrating RAAF aircrew into the FRS and then into operational VAQ units meant moving mountains. Mountains made from decades of cultural biases resisting the precise things we were trying to accomplish. This meant assembling a team and working through painstaking details, dubbed "stubby pencil work" by one of the most vital and experienced active duty EW experts leading our team.
The short story is that we did it. A cross-functional team including professionals from the Naval service and other wider DoD organizations changed the tactical EW realm from "NOFORN" to "YESFORN." Men and women worked long hours, gave up "flex-Fridays", curtailed summer leave plans, even skipped convalescent leave and poured their hearts and souls into the mission. Senior Navy, U.S. DoD, and RAAF officials took risks, trusted their teams and approved the necessary things to ensure the partnership would be durable. The team believed in the mission and got it done.
The fruits of the combined Navy and RAAF endeavor are nothing short of epic. During their two years of service, RAAF aircrew did more than simply learn EW tradecraft and "tick the box," or "tick" as the Aussies would say. Instead, RAAF officers excelled at nearly every squadron leadership position including, but not limited to: acting Executive Officer, Operations Officer, Training Officer, Division Officer(s), and Standardization Officer. RAAF officers served in every critical billet in an EA-18G squadron and did so with the utmost professionalism and dedication.
This experience and its success continues to be all about the people. It is about the dedication to establish the partnership, the camaraderie forged on deployments, the life-long friendships and bonds that will never be forgotten. There should be little doubt that the capital effort put forth by RAAF officers in U.S. Navy squadrons will persist and carry them to commanding heights within their organizations, just as they "raised the bar" of excellence within ours.
These conspicuous achievements send a clear message that "this thing isn't over, it's just warming up." The way forward includes Growlers in Australia, an indefinite U.S. Navy-RAAF officer exchange beginning in 2017, continued RAAF training at FRS Squadron 129 (the cradle of U.S. Navy EW), and select RAAF aircrew attendance at the EA-18G graduate course HAVOC. The combination of these institutional and close interpersonal relationships will forever align and bond our countries in the EW domain, a massive "tick."
Without a doubt, the celebration and congratulations for the incredible hard work of the many people in the EA-18G RAAF program is well deserved and symbolized by the Avalon fly-in. This piece was nothing more than a reflection on the incredible depth of the successes forged by people. As our unassuming RAAF brothers and sisters would say in celebrating years of hard work, "cheers mate, well done."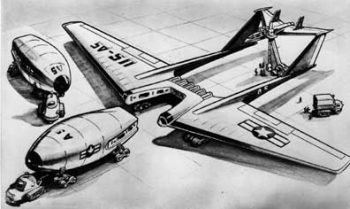 There are some things that should stop everyone in their tracks. At the top of that list should be an apparent lack of risk awareness concerning nuclear weapons.
This line from Patrick Tucker's article in last month's The Atlantic stopped me cold;
Future nuclear missiles may be siloed but, unlike their predecessors, they'll exhibit "some level of connectivity to the rest of the warfighting system," according to Werner J.A. Dahm, the chair of the Air Force Scientific Advisory Board. That opens up new potential for nuclear mishaps that, until now, have never been a part of Pentagon planning. In 2017, the board will undertake a study to see how to meet those concerns. "Obviously the Air Force doesn't conceptualize systems like that without ideas for how they would address those surety concerns," said Dahm.
Stop. Stop right there.
If this reporting is accurate, the work of Air Force Scientific Advisory Board needs to be halted immediately and a thorough review of the members and leadership of the board conducted by an outside party.
Our nuclear weapons themselves must in no way be part of any IP connectivity or network enabled in any way. Full stop.
"We have formal Air Force documents that detail the formal certification process for nuclear weapons. To what extent do the current models for certifying nuclear systems carry over into these modern, network enabled systems and how would you re-conceptualize certification for systems that are likely to come out of these recap programs?" asked Dahm.
Some support systems? Sure, but command, control, mission loading, arming, and launch must be contained in a robust, hardened, isolated & closed system. Simple, almost primitive, with multiple physical human interfaces required. To be even thinking of network access to the weapons systems themselves is the height of irresponsibility; even more irresponsible than a reliance on GPS or satellite systems as a point of failure between authorization, launch, and "servicing the target." Ahem.
This is the same kind of thinking that leads otherwise smart people to think "smart gun" technology is a good idea. It simply assumes away all risk, and places everything in the unstable hands of hubris-centered hope ungrounded by operational experience.
The fact that future nuclear weapons will be far more networked (though not necessarily to the open Internet) will create better safety and oversight, and allow for more coordinated operations. But more connectivity also introduces new potential vulnerabilities and dangers.

"You have to be able to certify that an adversary can't take control of that weapon, that the weapon will be able to do what it's supposed to do when you call on it," said Dahm. "It isn't just cyber. That's definitely the biggest piece, but … When was the last time we built a new nuclear system? Designed and built one? It's been several decades now. We, as an Air Force, haven't done certification of new nuclear systems in a long time. These systems are different … What are the surety vulnerabilities for such a system, so to speak? How would you address them? How would you certify that the system will work when you need it to work and will do what it's supposed to do?"

That's what the study will cover.
The entire entering argument is wrong.
The only thing worse than the accidental launch of a nuclear weapon would be for our deterrent to be unable to perform when tasked – or worse – a hostile power thinks they can prevent its use.
Eric Schlosser's book, Command and Control: Nuclear Weapons, the Damascus Accident, and the Illusion of Safety, is required reading for those not up to speed on how lucky we have been when it comes to nuclear weapons in case you are overconfident.
Opening additional paths for benign or malicious human malpractice?
No. Just no.