Author Archive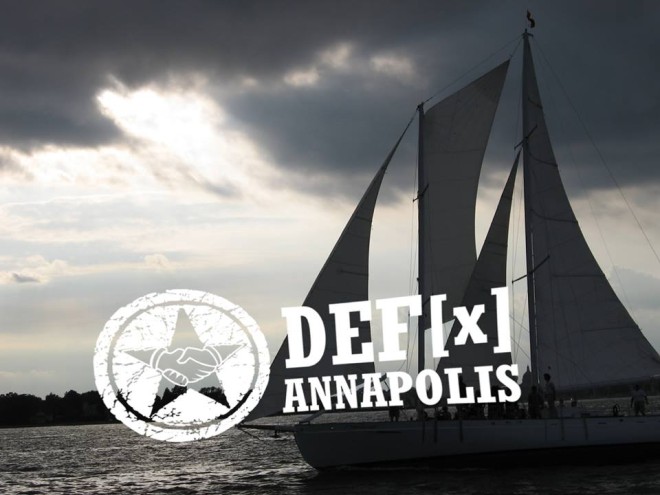 The Defense Entrepreneurs Forum held their first locally organized event this past Saturday, called DEF[x] Annapolis (think TEDx vs TED). Organized by midshipmen at the Naval Academy, the goal was to bring together a group of people from around the region interested in furthering the discussion of innovation and disruption within the military.
This was the second DEF event, the inaugural conference having been held this past October in Chicago. Their format tries to emulate some of the lessons of TED, such as restricting speakers to a 20-30 minute window (including Q&A time) and bringing in people with a variety of experiences and perspectives. I was not at DEF in Chicago, so this was my first exposure to the DEF group.
There were a few major themes running throughout the speakers' talks: how private industry can help the military innovate, that the military is resistant to change and innovation, and how military service can prepare you (or not) to be an entrepreneur. Most of the speakers were currently serving, or had at some point served, in the military and were in various stages of starting their own venture. They shared great lessons from their experiences both as military officers and as entrepreneurs. I'm not going to go into detail about what they said, because that's not the focus of this post, and because (once the videos are online I'll update this post with a link) you can hear them in their own words.
What struck me as largely absent from the conversation, and I'm not the only one who noticed this, was discussion about how to foster innovation from within the military – not just from the outside in via startups. Being a software developer and someone who appreciates the value of an outside disruptor to force change in an industry, I wasn't terribly bothered by this absence. I noticed a lack of this type of discussion simply due to the nature of the event. BJ Armstrong rightfully raised the question though, both on Twitter and out loud during a session.
How about solving a problem inside the lifelines? Why do we all have to do "startups" on the outside? #DEF2014

— B Armstrong (@WWATMD) March 1, 2014
It's a valid concern, and it got me thinking: why is there such a conspicuous lack of discussion, and (from where I'm sitting) a general lack of interest, about spurring innovation from the inside? Does it have to do with the type of person to whom this kind of thinking and iterating appeals? Is it a symptom of a culture of "shut up, do as you're told, and don't make waves" that persists inside the military? Perhaps it's a combination of those factors?
I'm a lowly BM3, and a reservist at that, so my exposure to this type of thinking is far more limited than the members who are pushing this discussion further into the sunlight. My sense is that while the problem is probably a combination of the above factors, the scales tip further in the direction of a change-resistant culture. Perhaps more specifically, it's the perception of the military at large being innovation-averse. The DEF[x] speakers are a perfect example: they saw something they felt was fundamentally wrong within the military, and they set out to correct it – by setting up their own company, not by working inside the system to push for change. Some of them may have been driven primarily by business opportunity, which is perfectly acceptable, but the sense I get is that most of them were genuinely interested in solving a problem for the betterment of the service.
My takeaway from DEF[x] was not that the answer to fixing the military's problems lies in startups. What I took was that the biggest problem for innovation lies not with a lack of smart people with good ideas, but a lack of opportunity for those people to execute on those ideas. Innovation is alive and well in the minds of those who see a better way forward, but we need to encourage them to voice those thoughts and experiment. CRIC is a great idea, but it needs to go from one small group to a service-wide program that reaches down to the smallest unit level. Give the smart, creative thinkers the tools they need to improve the service they love, starting with a willingness to listen.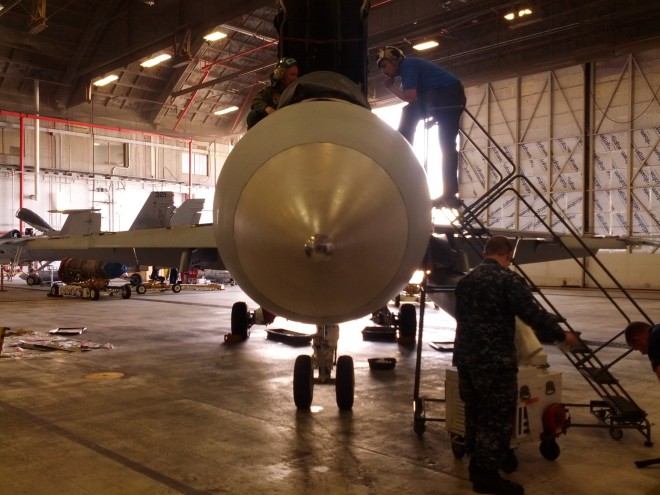 "I won't be offended if you turn away to watch the planes flying. I do it myself all the time," NAS Oceana commanding officer CAPT Bob "Goose" Geis tells our group as he starts his brief on the facility's history and operations. It's an appropriate introduction to a meeting being held in the control tower conference room, a space seven stories above the tarmac with floor-to-ceiling glass on three sides, giving a 270 degree view of everything happening on the airfield. It's an impressive sight, and you can't fully appreciate the scale of NAS Oceana's aircraft operations until you see it from above.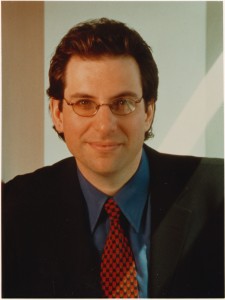 Kevin Mitnick, the infamous hacker and social engineer turned security consultant, gave a presentation at this year's History Conference at the Naval Academy today. He gave numerous examples of extracting information from people and companies by using their own trust and knowledge against them. His demonstrations likely startled many of the audience members with the range of methodologies and, more importantly, the success rate.
Some may look at the seemingly endless list of ways attackers can obtain what they're looking for and throw their hands up in despair. It's important to take a step back and consider some important factors in responding to, and hopefully mitigating, attack vectors.
Technology alone won't save you. If you fight technology with technology, you'll lose. All the firewalls and intrusion detection systems in the world won't be a guarantee that networks won't be breached. There's no such thing as an impenetrable system, and no such thing as bugless software. Kevin's demonstration of exploiting vulnerabilities in widely used commercial software proves this. Moreover, this isn't just software being used in the private sector. Many of the exploits he demonstrated take advantage of software that's become an integral part of the way the military handles its information. As if this weren't enough, the files used to carry out every successful exploit passed antivirus scanning without incident, and were run on fully patched, up-to-date systems.
That's not to say technological security measures are pointless; far from it. Strong passwords, multi-factor authentication, limited access permissions, and strict data management are as important now as they've ever been. Placing full faith in their protection, however, is misguided.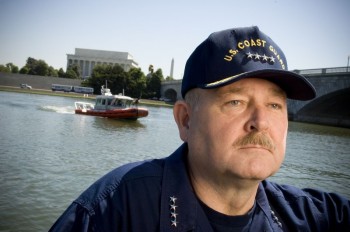 A couple of days ago, I posted part 1 of my interview with Adm. Allen, Commandant of the Coast Guard, regarding social media. Below is part 2.
Q8: There are a number of units that have created Twitter accounts to release official news and connect with the public. Is this something we will be seeing from more units, possibly as an added aspect of the PA rates assigned to the various units around the country?
A8: We don't require field units to adopt or employ any particular tool. We have provided some overarching policy and guidance that allows them to make their own assessment, based on their mission requirements, of how social media tools might be leveraged to improve their performance.
Q9: What is the best way for members of the Coast Guard interested in contributing to the social media outlets to get involved?
A9: As I stated in my "Way Ahead" message, "Unfortunately, it is impossible to ensure that information passed via the social media is complete and accurate, thus, the reader has to assume responsibility for judging the validity of the information." Simultaneously, the social media environment, and the information within it, is becoming increasingly influential. Thus, we need to be aware of what is being said on Coast Guard related topics and, when appropriate, contribute to the dialogue.
As part of our social media initiative we have released two interim policy ALCOASTS (458/08 & 548/08). These give clear guidance on how members of Team Coast Guard can influence the information environment in both official and unofficial capacities. Consistent with our long-standing public affairs philosophy, "If you do it or are responsible for it, you can talk about it."
One of the benefits and challenges to us with social media is the speed in which it moves. The Coast Guard cannot expect to continue operating strictly in the hierarchical, top-down fashion, but must also adapt to be more horizontal and collaborative or face organizational obsolescence. This is a significant cultural change for us, but I am confident that our outstanding people possess the knowledge and judgment to be able to more efficiently monitor and evaluate the information environment they operate in and effectively and deliberately engage in the dialogue to further Coast Guard strategic objectives and benefit mission execution and support. This has to be done with appropriate consideration of information release guidelines that are designed to protect the Coast Guard and its members from any harms associated with unauthorized release of protected or non-public information, but it has to be done.
Q10: Are there plans to make use of the pervasiveness of social media for disseminating information during emergency situations?
A10: We have begun doing this in an ad hoc fashion. More formally, our Public Affairs program is looking both internally within the service and also working with DHS Office of Public Affairs and sister components to incorporate social media into the official Emergency Support Function (ESF) 15 practices.
Q11: With the Coast Guard's transition to FORCECOM/OPCOM and with respect to these particular commands, is the Coast Guard looking to invoke a permanent presence on the Internet with regards to continual social media updating or monitoring? I know this is currently being done by District/Area External Affiars, however, there seems an advantage of having full time (24/7) monitoring which could be done by the new Command Center structure.
A11: We are looking at including a 24/7 social media/public affairs watch in the future.
Q12: At the headquarters level, or even your direct staff, what kind of an element is monitoring the health of the Coast Guard on the internet?
A12: Just as we have always done press clippings to assess attitudes and opinions being communicated on the Coast Guard and its roles and responsibilities, we do the same assessment when it comes to social media. This is consistent with our goal of a more nimble and adaptable organization that actively senses the environment, recognizes changes and trends, and responds accordingly in the interest of mission execution, mission support and public stewardship.
Q13: As Commandant have you felt push-back from the commands around the country to not be so involved on the Internet?
A13: There has not been push-back, but there has been thoughtful discussion about the risks/benefits of this new information environment.
The fact is, the environment has changed and we have no control over that, so the choice is: either ignore the change, which subjects our organization to all of the risks with none of the benefits; or adapt to the environment, where we can mitigate the risks and leverage the benefits.
We have chosen the latter and we have been pleased with the early results. That being said, adapting to this environment is a significant cultural change and some people are more comfortable with it than others, but the more successes we achieve and share, the more adopters we are going to have and eventually it will be a natural part of how we operate.
– – – – – – – – – – – – – – – – – – – – –
Great insight into the social media movement in the Coast Guard. As I said in part 1, I'm thrilled that the Coast Guard is heading in this direction. On a side note, Adm. Allen has apparently created an official Twitter account for the Commandant. What convenient timing!
Once again, thank you to Adm. Allen for taking the time to provide us with this interview and inside perspective on the Coast Guard's social media initiative. Semper Paratus!
Photograph by Tidewater Muse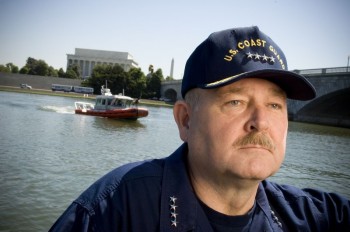 I did an interview in April with Adm. Thad Allen, the 23rd Commandant of the U.S. Coast Guard, regarding social media & the Coast Guard. The Coast Guard has been spearheading a move into the world of Web 2.0 and interaction with the public through online outlets, and Adm. Allen has been a prominent part of that transition. Here is the text of that interview:
Q1: Can you describe your personal social media journey?
A1: It would take more room than is available on a single blog. The work that really got me interested was a book. "In The Age of the Smart Machine" was written by Harvard Professor Shoshanna Zuboff. It was one of the pivotal points in my life. I was leaving my assignment as Budget Officer at Maintenance and Logistic Command, Atlantic and headed to the Sloan School at MIT. This book deals with the transition of the work environment and the nature of our work from a physical and material world to one where our work is virtual and invisible to the eye. A couple of other books that have influenced me have been Chaos, Linked, and Nexus. Social media is the merging of social networks with information technology. I have followed both for many years so this is pretty natural.
Q2: We are focusing on leadership this month in the Coast Guard. Which USCG leadership competencies relate most directly to social media? In which leadership competencies do the internal and external social media tools hold the most promise?
A2: Depending on how you are using it, social media could relate to just about all of them, but to answer your question I'll choose one from each category:
Leading self: Self-awareness and learning – Social media is all about transparency and feedback and this makes us more aware as leaders, better able to understand complex issues and respect differing opinions, and more able to sense and adapt to changing conditions.
Leading others: Team building – Social media tools can empower individual team members to more actively provide input to and influence the outcome of a project or decision. This improves collaboration and information exchange among team members and ultimately results in a better final product.
Leading performance and change: Customer focus – The "social" aspect of this new information environment facilitates two-way communications. This allows Coast Guard leaders to better understand the needs, perspectives and opinions of our customers and to help them better understand the reasoning behind a certain decision or course of action we may take that effects them.
Leading the Coast Guard: Partnering – Social media facilitates greater collaboration and provides practical ways to engage the numerous internal and external stakeholders involved in or impacted by our broad world of work.
Q3: Has thought been given to having a deployable team (perhaps as part of the DOG) of social media specialists to respond to major events and incidents? While general social media competency for all members and high level competency for PA should be a goal it seems it would be useful to have a deployable team in the interim and perhaps as an ongoing resource for high profile events.
A3: Keeping in mind that this question relates to the external aspects of social media, I think that our Public Affairs specialist are the right people to orchestrate our social media efforts during a critical incident. Much of what takes place in the social media realm already falls in their world of work and we have seen them interact in that environment with great effect, including during Hurricane Ike, the Miracle on the Hudson, and most recently with the floods in North Dakota. The external component of social media is an extension of our existing public affairs policies and practices and the public affairs program is taking a strategic look at the competencies and tools required for the future in terms of how it trains and equips its people.
Q4: One of the great features of social media is accessibility from almost anywhere at any time. How are we addressing the tension between security and access? This seems to go two ways – access to the public social media tools from inside the CGDN and access to the internal tools for those temporarily, such as being off duty or not on reserve service, or permanently, like most Auxiliarists, outside the CGDN/Portal. Our members engaged in social media activities as part of their duties appear to utilize the public tools through their own resources, largely on their own time. At the same time, for the Portal/Quickr platform to be fully effective it seems problematic for access to be limited to the duty period for active, reserve and civilian members and inaccessible to most of the Auxiliary.
A4: All great points and we have addressed this on numerous occasions on my blog and during different interviews. There will always be a tension between security and access. Our ability to exist on both the .gov and .mil domains brings with it certain security responsibilities that we cannot overlook in order to maintain the integrity of those critical networks. That being said, we recognize the strategic and operational value of social media and have directed our IT staff to find ways for us to do both. The new portal, which we are gradually phasing in, is already enhancing our ability to use social media for internal purposes. We are also working on the off-duty access issues.
Q5: For the Guardian new to social media where would you suggest they start? Internal tools or external? Building competence as privately as an individual or jump right in as part of their duties?
A5: The strength of social media is that it is flexible and adaptable to your specific needs. The first step is to develop awareness of what the different tools are and how they may be used and then consider the potential benefit they may bring to your job or unit. Ultimately, everything we do is assessed on its contribution to mission execution or mission support.
Q6: Along the same lines, what sites/blogs/books would you suggest to build social media competence, the Commandant's Social Media Reading List?
A6: I just published something like that as my 200th blog. It is here: http://www.uscg.mil/comdt/blog/2009/04/200th-blog.asp#links
Q7: Do you have examples of best practices use of social media within the Coast Guard?
A7: First we have to acknowledge that our formal foray into social media is still in its infancy. So far, the most visible activities have related to external communication. This was done deliberately, as this was the low-hanging fruit that we could use to gain some organizational inertia. These specific efforts have significantly enhanced our presence in the blogosphere, helping us to inform the Coast Guard narrative and we have seen very positive results in terms of our customer interaction, particularly with the maritime community through maritime focused blogs.
Some of this was already being done by Coast Guard employees on their own initiative, like JD Cavo from the National Maritime Center (http://www.uscg.mil/comdt/blog/2009/01/coast-guards-james-cavo-gcaptains-top.asp#links) or this example by Jorge Arroyo, correcting some critical misinformation on a sensitive rule-making issue (http://www.navagear.com/2008/12/new-ais-rules-navagear-gets-it-wrong/). Internally we are trying to increasingly use wikis to improve the efficiency and quality of the rule making and policy development processes. We expect these activities to accelerate as the new portal is brought on-line and more employees begin to champion these tools.
– – – – – – – – – – – – – – – – – – – – –
This interview is coming on the heels of a report published by the National Defense University titled "Social Software and National Security: An Intial Net Assessment" which discusses the use of social media in government agencies to share information both internally & with the public. I think this indicates an important shift in the institutional mindset of government in relation to the Internet & interaction with the American people, and I'm proud that the Coast Guard is at the forefront of this shift.
Thanks to Adm. Allen for taking the time to do this interview. I'll be publishing part 2 in a couple of days.
Photograph by Tidewater Muse