Author Archive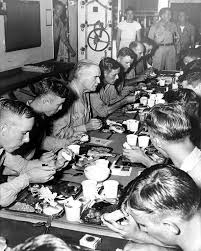 This post is part of a series titled "Perspectives on Military Leadership" by CAPT David Tyler.
Leaders are people professionals…and must master the subject matter of their vocation.
Military mindsets tend to be overly mechanical and process oriented. While mastering the tools of war and upholding procedures are extremely important, they are not the currency of leadership. Man is more than a rational, solitary being. Perhaps the most distinguishing characteristic of our species is its social nature. Humans have a strong desire to be esteemed within social networks. If leadership is the primary function of officers and non-commissioned officers, then leaders must comprehend the subject matter over which and through which they are to exercise their roles. That is, leaders must understand the psychological forces that cause individuals to act.
Components of effective leadership are two-fold; (1) mastering the position of a leader, and (2) managing the forces that move people. To help leaders exercise influence over a group, the Navy empowers certain positions with authorities. But these vested charges do not make one a leader. Leaders must earn their broader powers from their followers. As stated in the Declaration of Independence (itself a statement of terms between the led and their leaders), "to secure these rights, Governments are instituted among men, deriving their just powers from the consent of the governed." Before conceding any power "the led" must trust that their prospective leader will act in their best interest.
So back to the proposition that leadership is a contract between socially inclined creatures. The more "the led" trust their leader, the more power they will loan and thus the greater will be their equity and commitment to achieving group goals.
The virtue that exemplifies someone as trustworthy is integrity. Integrity is uprightness of character, the quality of truthfulness and honesty. It is the preeminent character of a leader because it the quality that individuals must believe is present before committing to followership. The relationship between leaders and followers is reflected in the ethos, moral nature, of the group.
Accordingly, leaders should focus a significant portion of their time and efforts toward nurturing trust-based personal relationships at all levels of the group. The goal and byproduct of building such a command relationship is confidence, respect, and loyalty. Leaders that take time to express a genuine interest in the aspirations, ideas, and problems of others reap the golden coin of leadership; trust.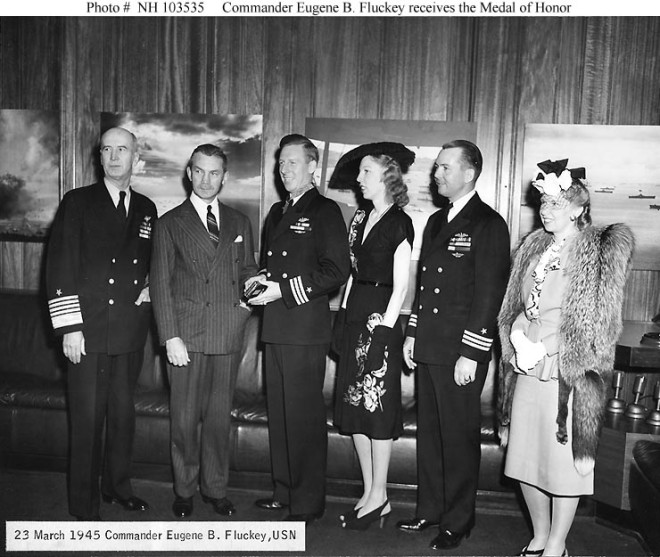 This post is part of a series titled "Perspectives on Military Leadership" by CAPT David Tyler.
Last month we examined the characteristics of leadership and found that as an organizing principle its unique strength was derived from convincing others to willingly act in a desired way to achieve larger objectives. With this in mind, what then is the best way to implement and harness the benefits of sound leadership within a complex organization? Said differently, what operating methodology is commensurate with leveraging the free will of individuals?
One approach gaining renewed interest is known as mission command. Mission command is a command and control philosophy based on "command by influence", a phrase that reflects the essence of leadership. Mission command is a leadership-based governance concept built on trust and mutual understanding. Mission command depends on an organizational hierarchy that is comfortable delegating tasks and decision making.
The operative function within this decentralized administrative process is leadership. In this organizing mode the commander gives subordinates broad, clear goals, but grants them wide latitude of how to accomplish those goals. In return for accepting the risk of subordinate actions, the commander is rewarded with superior results. The empowerment of subordinate leaders exercising initiative in accord with the commander's intent has a compounding rate of return in that it enables faster proactive and reactive action; which in turn expands new opportunities for the group and forecloses opportunities for opponents. In short, mission command surpasses other organizing principles because it exploits the power of "leadership-gone-viral."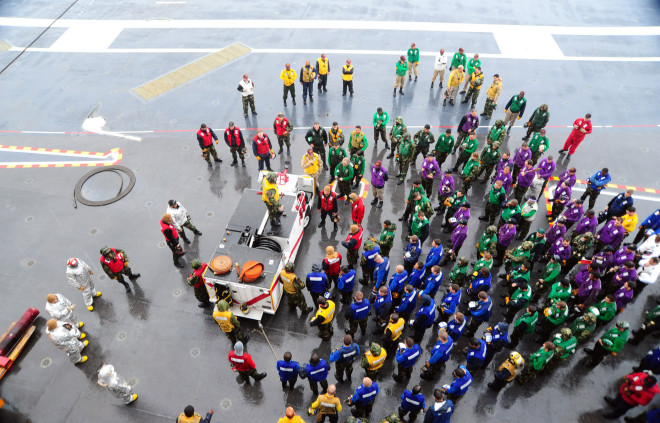 This post is part of a series titled "Perspectives on Military Leadership" by CAPT David Tyler.
For military professionals leading is not a collateral activity; it is a full-time, continuous responsibility. To be effective in any field of endeavor one must first know how to use the tools of the trade. While knowing the subject of one's profession can be gained through study and experience, unless that knowledge rests in the forefront of one's consciousness, where it serves as a backdrop for influencing daily activities, it will be as useless as an unread book.
Leadership is about convincing others to act in a desired way. Hence, the art of the profession lies in persuading others that it is in their best interest to pursuit a particular objective. Convincing then, is what distinguishes leadership from others methods that rely on compellence or coercion, such as dictatorships or subjugation to achieve objectives.
Yet getting others to willingly work to achieve a desired end takes more than eloquent talk or irrefutable evidence. The willingness to follow is a pivotal emotional commitment taken by an individual. It is an emotional investment by one individual in another based on the belief that the leader is a credible individual with worthy ideals. The currency exchanged in a follower – leader contract is trust. Thus, to reap the benefits of effective leadership, mutual trust must be continuously nurtured and reinforced.
With information abundantly available, the primary challenge for most leaders is not a lack of knowledge but the ability to pierce the fog of daily distractions and actively apply engrained leadership tenets.
Effective leaders are guided by prevailing winds of enduring principles, but informed by present realities. They do this by continuously learning and refreshing their thoughts about leadership. Professional leaders must study the subject of leadership regularly in much the same way a medical professional continuously studies and tools of his trade.
Cold steel isn't worth a damn unless you have men to command it.
– Representative Fred Britten, House Naval Affairs Committee, 1928
The warrior spirit of its members constitutes the most important characteristic of any fighting force. Superior equipment is wasted unless manned by individuals that are properly trained to use the tools of their trade and are enlivened by a warfighting spirit. An effective force requires resources, yet millennia of human conflict teach us that platforms and weapons are no more than enablers through which warriors exercise their expertise and exert their resolve. Hence any changes in the warrior spirit will have a magnified impact on the force's overall effectiveness.
Napoleon emphasizes the importance of a warrior spirit in one of his maxims: "The moral is to the physical as three to one." A fighting spirit exists beyond the realm of warfare as a science. It resides in the realm of warfare as art; where intangible human passions affect outcomes. As CAPT (Ret) Wayne Hughes brings to our attention in a section called "Men Matter Most" of his book Fleet Tactics,our profession of arms must possess a warrior mentality, because "beneath the veneer of reason lie passion and mortal danger."
In 1944 Fleet Admiral King issued an Instruction that underscored the importance of the human dimension in warfighting:
"As wars are fought by men the human element is a basic factor in naval warfare… It is the human element in warfare which may, if understood by the commander, prove to be the only way of converting an impossibility into a successful reality… A force of inferior material potency may, due to the moral resources of its men, prove superior in naval strength."
The unforgiving conditions of maritime combat require a unique breed of warrior. This is due to the fact that at sea once a platform is detected there are few places to hide; and because, as opposed to land operations, members of platforms at sea are physically bound together. An important benefit of a common warfighting spirit is that it forges inseparable bonds and unifies members into "Band of Brothers."
Yet even as arms and tactics change fundamental warrior characteristics are timeless. The collective spirit of Sailors and Marines give us a tremendous advantage over adversaries. The tenets that enable an effective fighting spirit in the Navy are summarized in the core values of Honor, Courage, and Commitment. These values are more than lofty ideas, designed to guide Sailors and Fleets to persevere in tough and confusing times. As our nation strives to organize, man, train and equip a superior naval force to meet the challenges of enhanced threats in a globally connected era, let us not underestimate or neglect the most important ingredient of the capability equation. To project seapower we must cultivate and extol the virtues of a warfighting spirit. History indicates effective sea warriors consistently exhibit the following traits: leadership, discipline, technical competence, creativity, and initiative.
Leadership. Effective leadership is an essential ingredient of warfighting. Leadership is earned not bestowed. Leaders foster cohesion to achieve a common objective. Leaders provide clear direction and ensure subordinates understand the mission. They mentor juniors and uphold standards. With leadership comes authority, responsibility, and accountability. Authority refers to who is in charge of a task; responsibility refers to the fulfillment of a task; and accountability refers to who bears the burden for the conduct and results of a task.
Discipline. To thrive in a melee at sea requires stouthearted individuals. The best warfighters possess tenacity and a stubborn determination to persevere against hardships and long odds to achieve objectives. This requires mental toughness and physical strength. Discipline enables the unification of individuals to achieve a common goal. Environs of the sea compel warriors to work together to survive and win.
Technical Competence. Complex equipment and systems must be safely operated and well maintained. The maritime environment is hostile. Machines are constantly battered with salts, pollution, marine life, pounding waves and winds. Preventive maintenance extends the life of equipment and prevents failures. Every position in the Navy has basic skills and tasks that must be mastered to be effective in combat.
Creativity. The American spirit of ingenuity is a significant advantage our Navy has over other navies. Tactical creativity does not emerge in combat unless it is nurtured and rewarded in peacetime. Pragmatic innovation from the deckplates has been and must remain a trademark. Viewed as a formidable weapon, the enterprising nature of American Sailors must be exploited to the fullest extent possible.
Initiative. In war leaders are charged with exploiting initiative to advance the plan. This could be as complex as recognizing that a potential adversary's actions indicate an attack or it could be as simple as a deck officer notifying his captain that he maneuvered to avoid a collision. Victory at sea depends on initiative, tempered by calculated risks and sound judgment. In the fog of war decisions must be made quickly with incomplete information. With lives at risk this requires a clear understanding of commander's intent and tremendous self-confidence.
Despite the fact that the Navy Special Warfare community is very different from other maritime forces, the SEAL ethos statement does a superb job of describing at an individual level, the warrior spirit.
"In times of war or uncertainty there is a special breed of warrior ready to answer our Nation's call. A common man with an uncommon desire to succeed. Forged by adversity, he stands alongside America's finest special operations forces to serve his country, the American people, and protect their way of life. I am that man… We train for war and fight to win… I will not fail."
Armed with formidable weapon systems, competent combat forces of the Navy and Marine Corps are the nucleus of American seapower. As our maritime forces prepare for a future shaped by dramatically smaller budgets, we must reinvigorate a warfighting spirit into the professional development of our men and women. Again from Fleet Admiral King's instruction, "By training, discipline and consideration of the men's welfare, the commander obtains fighting strength – a strength so great that it will take its toll against an opposing force superior in numbers or equipment." The Sailors and Marines we entrust to operate today's Fleet are highly knowledgeable and motivated. To maximize the warfighting effectiveness of our forces into the future we must cultivate within each individual a warrior spirit.